Did you know that the way you add ingredients like salt, acid, fat, or sugar impacts how your final dish turns out? Master understanding the difference between flavoring and seasoning and how to season foods at the right time so your meal comes out tasting chef-made.
Seasoning and/or flavoring food is how we take basic ingredients and elevate them into a meal. It's the difference between creating a meal that you live to eat instead of eating to live.
It's an art form and chefs are the artists.
This doesn't mean home cooks should miss out, but there are some nuances to seasoning and flavoring the food that can help set you apart and take you to the next level.
First, we'll look at what seasoning is and how it's different from flavoring. Next, how to utilize the best (and correct) ingredients for each, and finally, look at some of the best recipes the internet offers.
Why Do We Season and Flavor Food?
Do you eat only because you need to fill your stomach, or do you take appreciation in the foods you eat? If you're reading this, my guess is the second option.
Except for British food which still does not add tons of seasoning and flavor to the meals, despite their ancestors traveling the world in pursuit of it, most cultures place a lot of importance on seasoning. It's what makes good food exactly that - good food.
Knowing how to use those flavors and adjust them appropriately is a critical part of creating a masterpiece for the plate. Sadly, the technique for each of these is often unknown or abused, creating an overly plain dish that is lackluster in many ways.
What is Seasoning?
Seasoning is the process of boosting the natural flavor of an ingredient/dish without substantially altering it.
It's adding an ingredient that makes another ingredient taste more like itself. It makes roast beef taste beefier or asparagus more like asparagus.
The most common seasoning is salt, which when added in appropriate amounts enhances the natural flavor of almost anything. Seasoning can also come in other forms like sugar to balance bitterness or acid to balance fats.
What Is Flavoring?
Flavoring is adding an entirely new aroma to the dish with the purpose of tasting the new ingredient. For example, adding cumin to a sauce gives it a Mexican flair. This ingredient addition intrinsically modifies the original and shifts it into something new.
Flavoring is the primary way that we build meals. We start with something simple, like chicken breast, and season it. As it cooks, we deglaze the pan with wine, giving it a new flavor. Next, flavors, like butter, fresh herbs, or cream get added for additional complexity. Each ingredient addition is a building block to construct the overall flavor of the dish.
So What's The Difference Between Them?
This is a nuance that most home cooks don't need to figure out, but makes complete sense once you do. The difference is minute, which is why many blogs or online information use the terms interchangeably. So let's look at some examples:
Let's start with salt, which is the most common seasoning. It helps bring attention to the primary ingredient.
As a seasoning: We salt a chicken before cooking, and we add salt to the end of the soup to make the flavors stronger. This brings out the flavor of what is already there.
As a flavoring: Think about salted caramel sauce. Salt is one of the primary flavors. It's not just there to bring out the taste of the caramel; the salt is a desired taste.
Next, let's look at sugar.
Lastly, vinegar is another perfect example.
As a seasoning, when added in the right quantities, vinegar can provide acidity to cut through the sweetness, like with balsamic-fig chicken. It also helps provide tang, especially if a tomato sauce has underripe tomatoes.
As a flavoring, think of the strong, prominent flavor of salt and vinegar potato chips. Tasting the vinegar is part of the experience.
What's More Important Than Seasoning?
Knowing the difference between seasoning and flavoring helps you build a quality dish from the beginning. But you can't recover a poorly made dish with just seasoning and flavoring. Make sure you use quality ingredients and use the right cooking methods for each one for success.
You can add just a pinch of nutmeg to a bechamel sauce to give it a well-rounded flavor that most people won't pick up on but defines the dish. Or you add nutmeg in greater quantities to give some scones an autumnal flavor. However, if you burn the scones or overcook the pasta, these can't be recovered with seasoning or flavoring. Appearance, texture, and quality ingredients are more important than seasoning.
When Do I Season The Food?
Most recipes instruct you to "season with salt and pepper" at the end. This is 100% true and should happen every time, but isn't the only time you should season your food. (Except liquids, which I explain later)
Think of the instruction more like "adjust seasoning with salt and pepper" because adding seasoning during the different stages of cooking helps develop the flavors so you can taste them better.
For example, when cooking a New York Strip Roast, you want to season the beef before it even hits the pan. Why? Because the beef absorbs the seasoning as part of the cooking process. If it is added after cooking the salt sits on the surface instead of blending in.
Lastly, each time a supporting flavor is introduced to a dish, adjust the seasoning.
Think of supporting flavors like movie characters. The main character is the focus of the dish. The supporting characters are the 2 or 3 ingredients that help hold up the main character and help it shine.
With each of these additions, adjust the seasoning so you can tell how the recipe is truly developing. You want to make sure you know the flavors well enough to discern which type of seasoning will best balance what you've added, like adding cider vinegar to fried ham and cabbage skillet.
Fun fact! Don't season liquid foods like homemade stock or Espagnole sauce until the end. Cooking causes them to reduce, which in turn causes the seasoning to condense, resulting in an over-seasoned finished product.
When Do I Flavor Food?
To continue the movie analogy, think of flavoring your food as the minor characters. They have 1 or 2 lines, just enough to stand out and get a credit at the end, but they won't be receiving an Oscar for their performance.
You can add these ingredients at any point during cooking, depending on how much cooking the ingredient can handle and the cooking method you're using.
Most flavors though need heat to release their essences and give them time to fuse into the others. For example, whole or ground spices. Add delicate ingredients like fresh herbs or liquor for a flambe as close to the end as possible.
Fun fact: The smell of food cooking is because most ingredients are "volatile", which means they evaporate when heated.
You can counteract this by condensing the flavor during simmering, or by using a lid so the evaporation comes back down into the pan. It helps some, but won't entirely fix the problem.
When to Add Common Seasonings and Flavors
If you're nervous about when to add spices and other flavorings to what you're cooking, this basic guide can help.
Fresh herbs. Allow these to cook for no more than 30 minutes or else they will lose flavor. Only add basil after turning off the heat or it becomes too bitter.
Dried Whole Spices. Add these as early as possible. They take a while to release their flavor and need as much time as possible to cook.
Dried ground spices. Add these in during a time when they can absorb into the main ingredient if possible. An example is adding taco seasoning to the meat; it infuses into the beef added at the beginning. If it's added at the end it only coats the outside and doesn't allow the beef the chance to provide its natural flavor. You only taste seasoning.
Citrus juice. This especially enlivens the flavor of sauces and soups. Add it right before removing the pan from the heat to prevent overcooking it.
Wine/Brandy/Sherry. If you are using it as a supporting character ingredient for building flavor, add it as early in the cooking process as you want. If however, you want the flavor to be a prominent note, add it at the last minute and flambe the alcohol away.
Zest. This is the colorful outermost layer of citrus like lemons and limes. It contains amazing oils that add flavor to the dish. Use it as a garnish after plating the food for the best results.
Condiments. Add these within the last 30 minutes if possible. They are somewhat delicate and usually, the flavor cooks out if they are exposed to heat for longer than 30 minutes.
The Best Seasoning and Flavoring Recipes
If you want to try your hand at learning the nuances of how seasonings and flavoring impact your dishes I recommend trying some of these.
Recipes with Unique Seasoning
Mother Sauces: Tomato Sauce
A classic french mother sauce, this tomato sauce recipe takes a while to make, but yields a deliciously rich and full-bodied sauce that can be turned into almost anything!
Make It!
Classic Turkey Tetrazzini with Sherry
This comforting cheesy casserole is a perfect way to use up Thanksgiving leftovers!
Make It!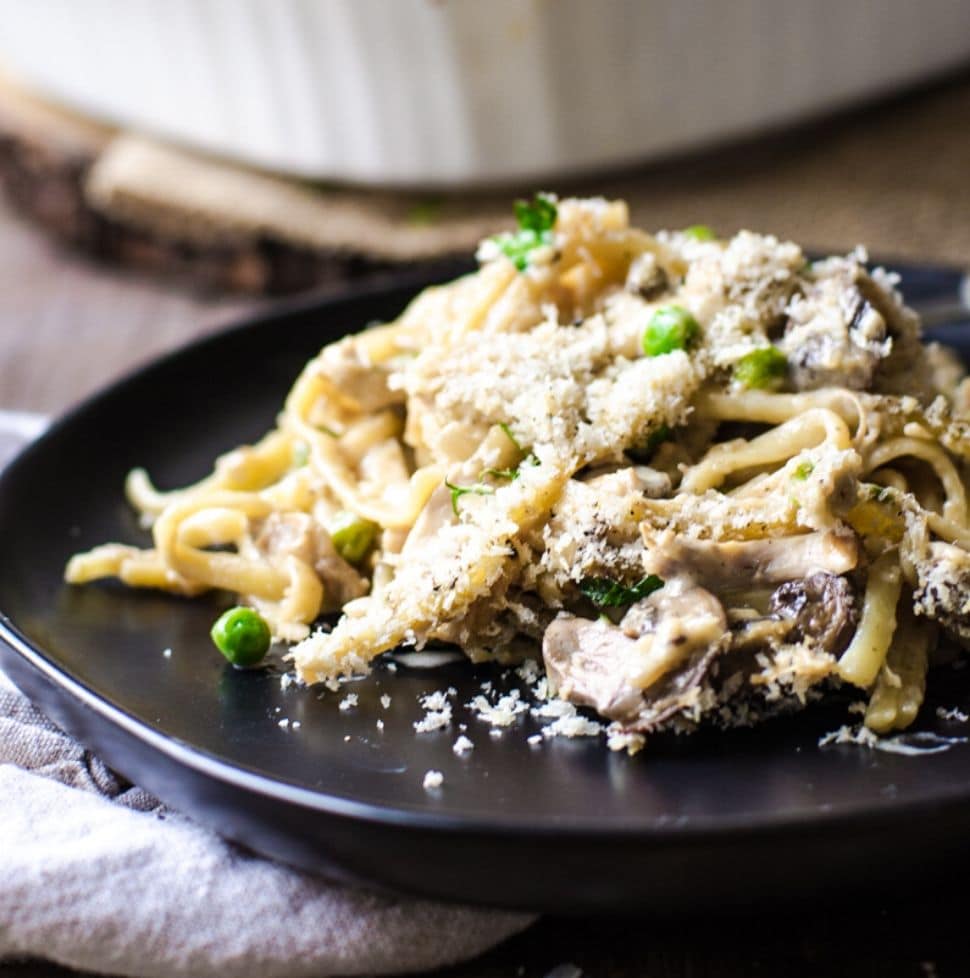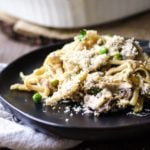 Mother Sauces : Béchamel Sauce
Béchamel Cream Sauce is the base for many delicious things we make, ranging from Macaroni & Cheese, to gratins, to "cream of" soups. Use this recipe to make it to true French Mother Sauce perfection!
Make It!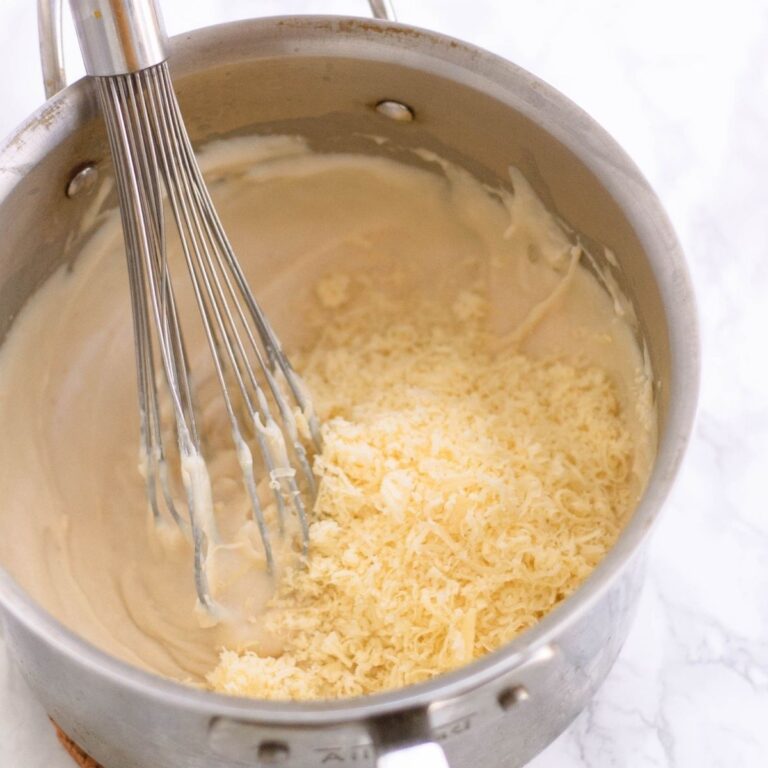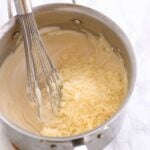 Recipes that Build Flavor
Espagnole Sauce (aka: Brown Sauce)
This rich and delicious espagnole brown sauce recipe is one of the five French Mother sauces and the base for demi-glace. While rarely served on it's own, it the base for many popular sauces such as Bordelaise, Robert, and Chasseur.

Make It!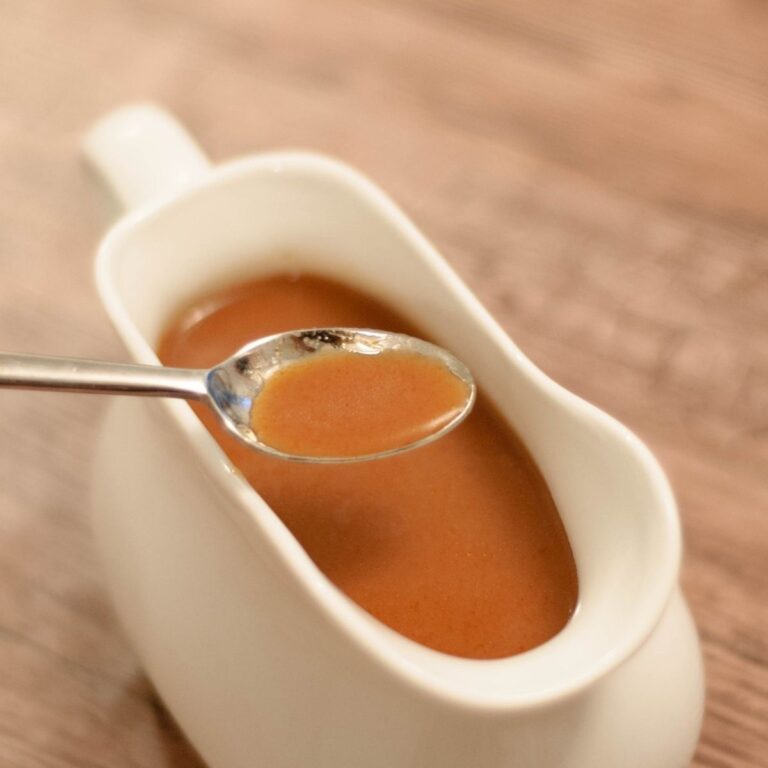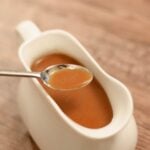 Lemony Couscous Soup with Chicken and Spring Vegetables
Whatever the weather, this Lemony Couscous Soup with Chicken and Spring Vegetables is sure to hit the spot. Serve it with some toasted garlic rubbed bread and make it a meal sure to help you feel better in no time!
Make It!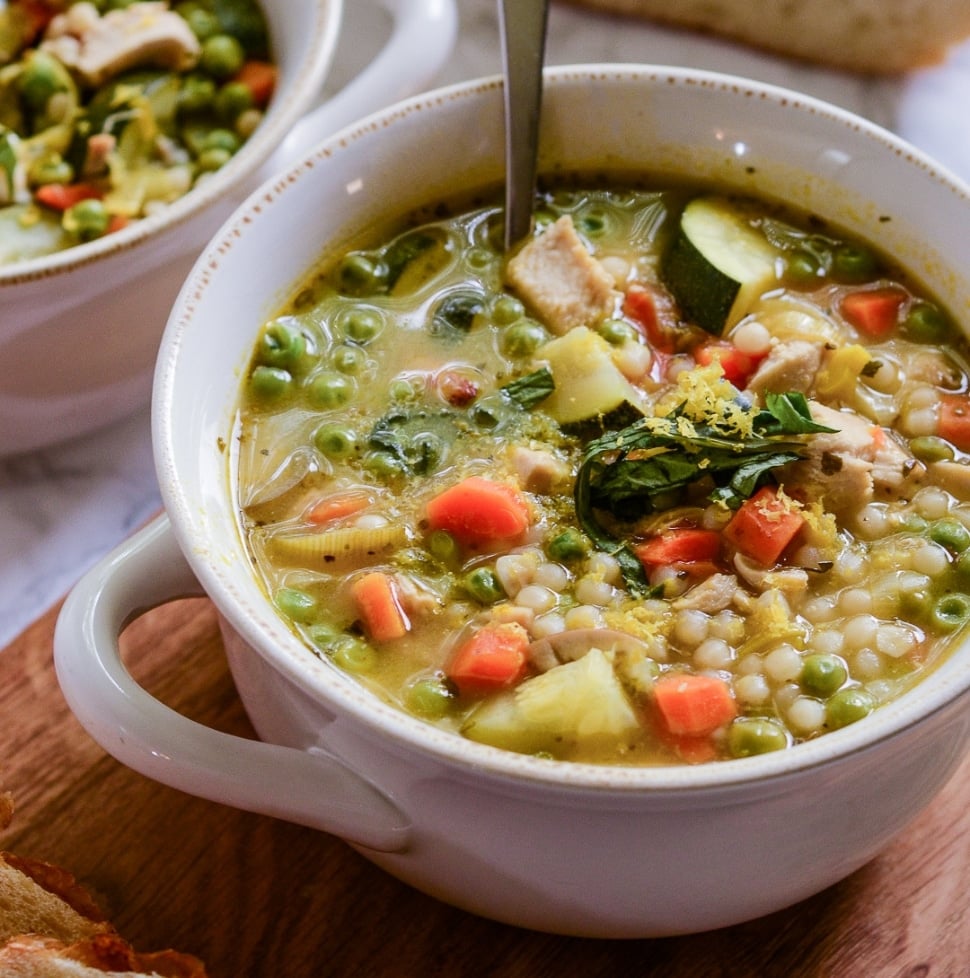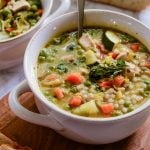 Slightly Sweet Bacon Wrapped Chicken Thighs
These smoky and sweet bacon wrapped chicken thighs are a crowd pleasing dinner made in one pan!
Make It!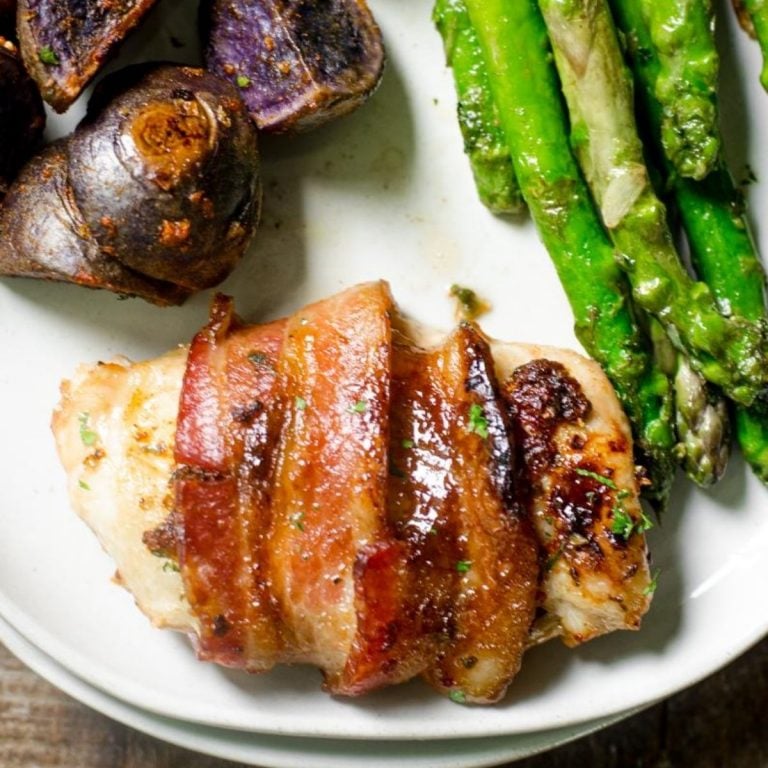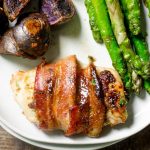 Seasoning Blend Recipes
Homemade Pumpkin Pie Spice
This flavorful blend of freshly ground spices is warm, comforting, and perfect for all your autumnal recipes.
Make It!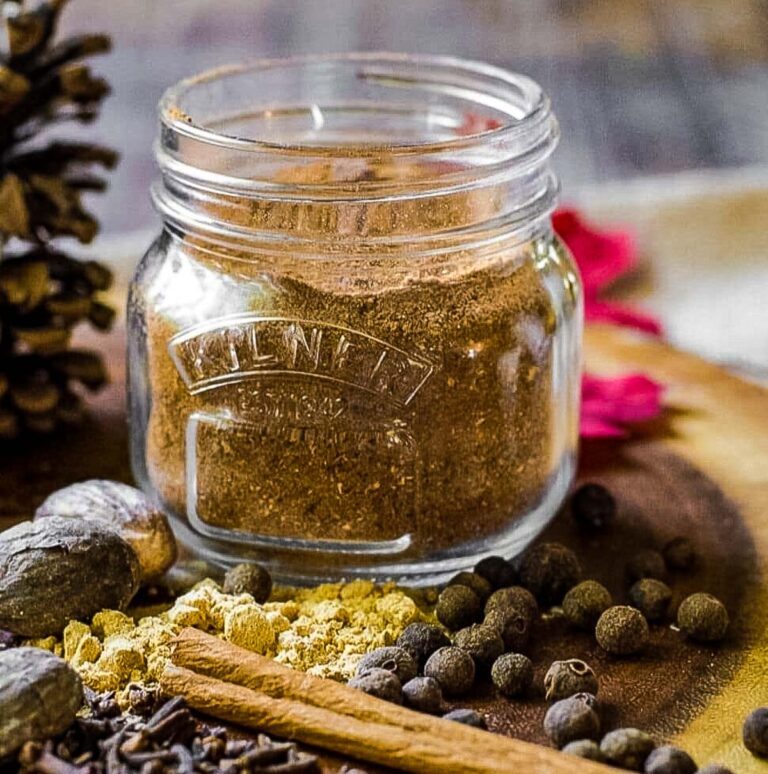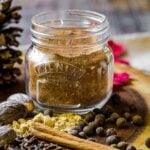 Authentic Herbs de Provence Blend
This variable blend of herbs has at its foundation these amazing summertime flavors. Mix and match to have them out of season.
Make It!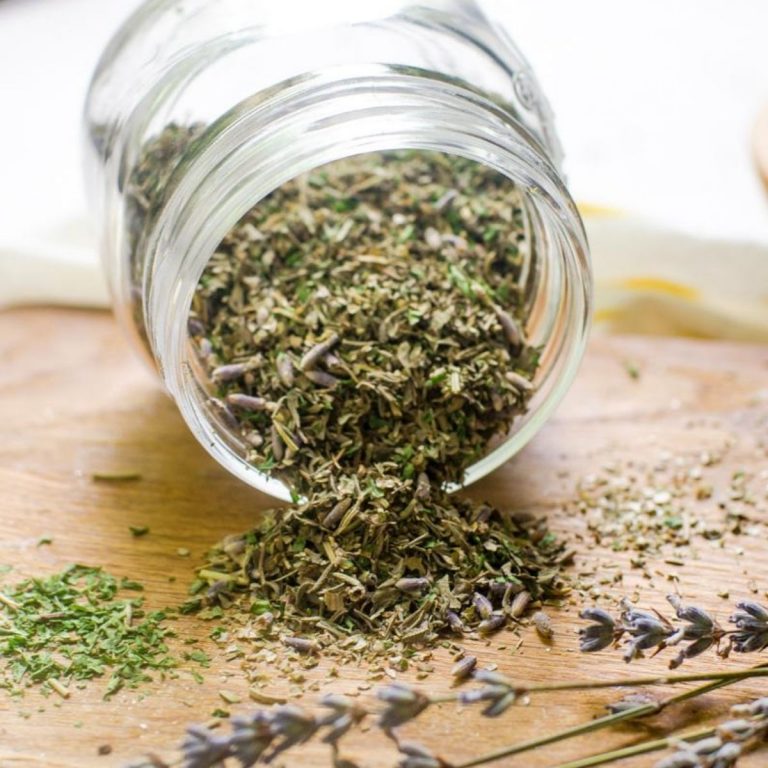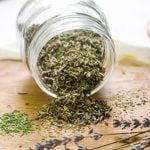 Baby Back Ribs Dry Rub
Bright and flavorful, this homemade dry rub recipe is great for smoking, grilling, or making ribs in the oven.
Make It!