Learn everything you need to know about how to buy and store berries so your summer bounty doesn't spoil or go bad before you get to savor it!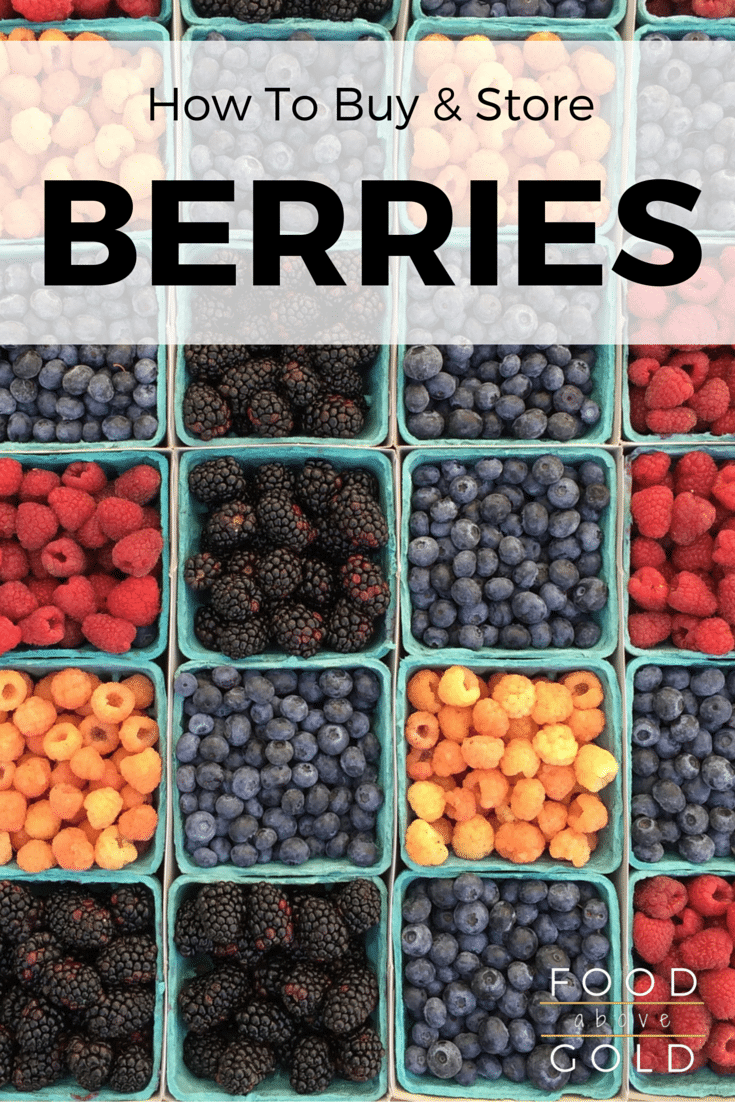 With today being Memorial day, berry season is fully upon us. With that, I figured I'd start off our month of savory dishes made with berries by going over how to buy and store berries. I'd hate for your beautiful summer bounty to go to waste . . . speaking of . . . have I ever told you the story about blackberry picking in Virginia?
I think I've mentioned before that I enjoy canning. Every year I make batches and batches of jams, jellies, preserves, canned tomatoes, green beans, etc… and one summer I got a little bit too excited about a u-pick of blackberries at a farm an hour from us. This resulted in us bringing home 60 pounds of blackberries that I could not preserve fast enough. By the end, I had a box that had made it's own blackberry vinegar from going bad. Tell me what you think. Do I go a bit overboard?
When Are Berries In Season?
Depending on what berry you are talking about (and where you live) the season will range. Most standard "berries" (technically, persimmons qualify) are in season from around May until September. Thankfully, most grocery stores provide you a way to enjoy these tasty fruits year round, just at a slightly higher premium than when they are in season.
Where To Buy Berries
My very favorite way to acquire berries is through u-pick farms, where you go and pick the fruits yourself and pay a significantly lower by-the-pound price than you would at the store. I often go a little overboard, as I mentioned before, so we regularly joke that we need to get a deep-freezer for just my u-pick addiction. Most of the time a simple google (facebook works surprisingly well) search will tell you if there are any farms in your area that specialize in the berries you want. Always make sure to call ahead to confirm that there are plenty for the picking; most of these farms also sell at Farmer's Markets and roadside stands and may be picked over before you go. I also recommend asking what variety of berry (Totem, Hood, or Tillamook strawberries for example) they have available for picking at the moment because some may be sweeter than others, or facing particular difficulties that season. This may determine if you want to go now, or wait a week before picking.
---
Most berries, except strawberries, continue to ripen after they have been picked. This means that they can both quickly gain flavor and quickly go bad.
---
Additionally, berries are available for purchase at farmer's markets, farm stands, and the grocery. If you don't have the time to drive to a farm for a u-pick, some farmer's will work out a "club" program where you prepay for a certain amount of berries, and they'll pick them for you and bring them to you when they are available. This usually lands you somewhere in the ballpark price range of less than the grocery store, but more than a u-pick.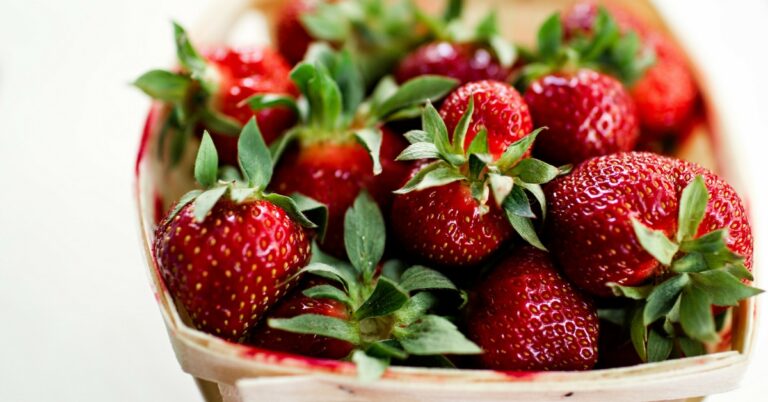 How To Buy Berries
When you're buying (or picking) berries, some things that you want to look for are:
Firm. If you give them a small squeeze, they should be firm. If they give too easily under the pressure, they are probably starting to get old.
Color. They should be bright in color and a little bit shiny. If you notice blemishes, or that they are starting to look a little hazy, they are reaching the end of their prime.
---
Color can help you determine ripeness. As a rule of thumb, the deeper the color of the berry, the sweeter it will be.
---
Dry Containers. If you are buying them in the cardboard containers, make sure that the container is mostly dry. If it is soaked that means that some of the berries at the bottom of the container have been smashed and are going bad. There is a fine line to walk with this one because if the berries aren't leaking juice, they probably aren't juicy, so don't get too stringent about this one – just mostly check for smashed berries.
Smell. They should smell fresh and sweet. If you smell something resembling wine or vinegar, then some of the berries in the container have turned bad and you need to choose a different container.
Mold. Don't just check on top of the berries, feel free to move some of the them around in the packaging and check for mold between them as well. If you are getting berries, like raspberries, that have hollow insides, double check in the cavity because mold likes to hang out there.
---
Size does not determine flavor when buying berries. The smaller your berries are, the sweeter and more flavorful they will likely be.
---
Over the years, the way berries are grown has changed significantly. They aren't often bred with flavor in mind, but rather, the ability to stay fresh for a long time after they are picked. Since many mass produced berries have to be flown all over the world for sale, this often means that you aren't getting the most extraordinarily flavorful berries. Going local with your berries means that you're more likely to get a better tasting berry, it just may not be as pretty; mass produced berries are also often grown for their appearance – big, symmetrical, and consistent. The lesser used, more heirloom varieties are often oddly shaped, inconsistent, and small. These aren't indicators of a bad crop, they're indicators of real food.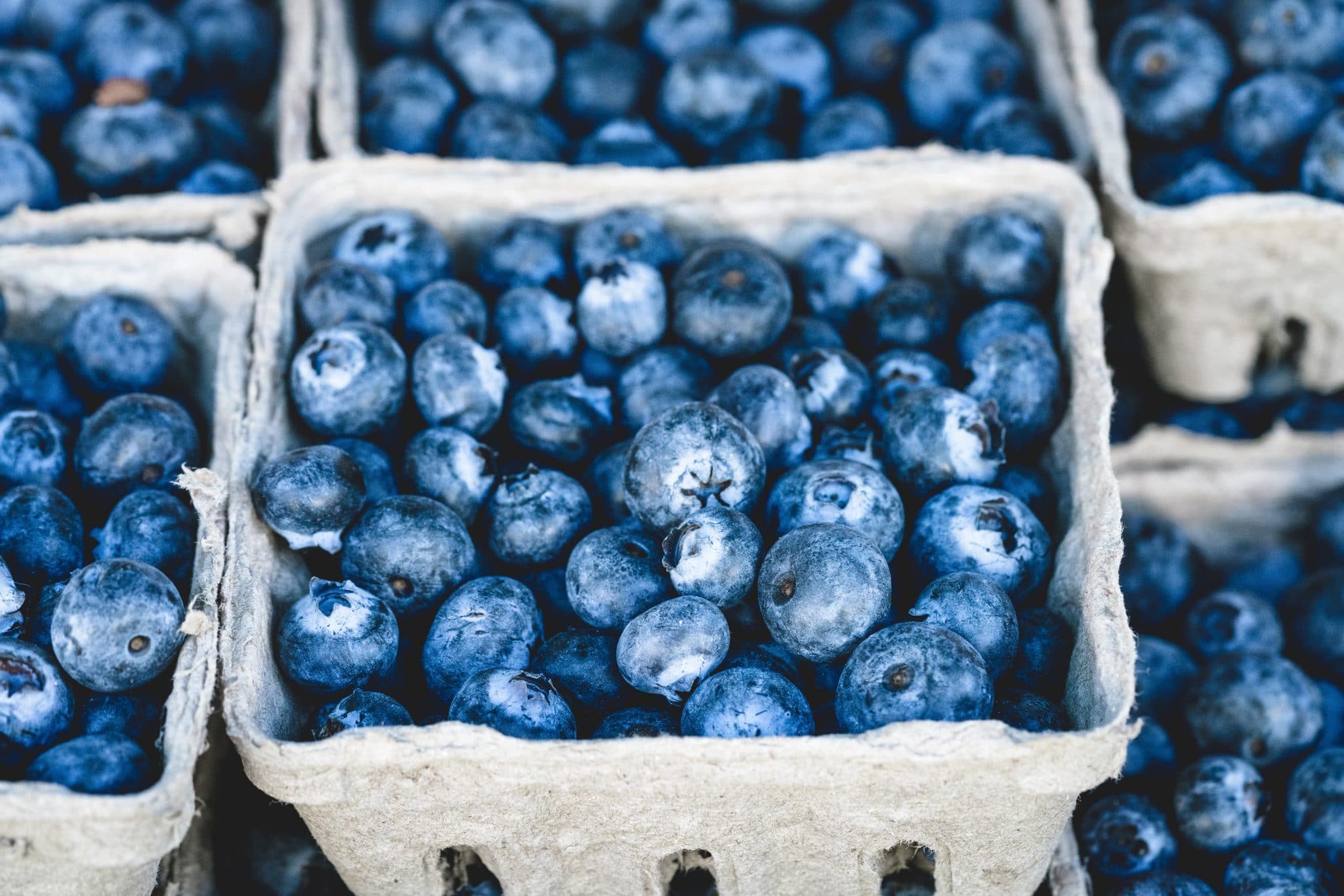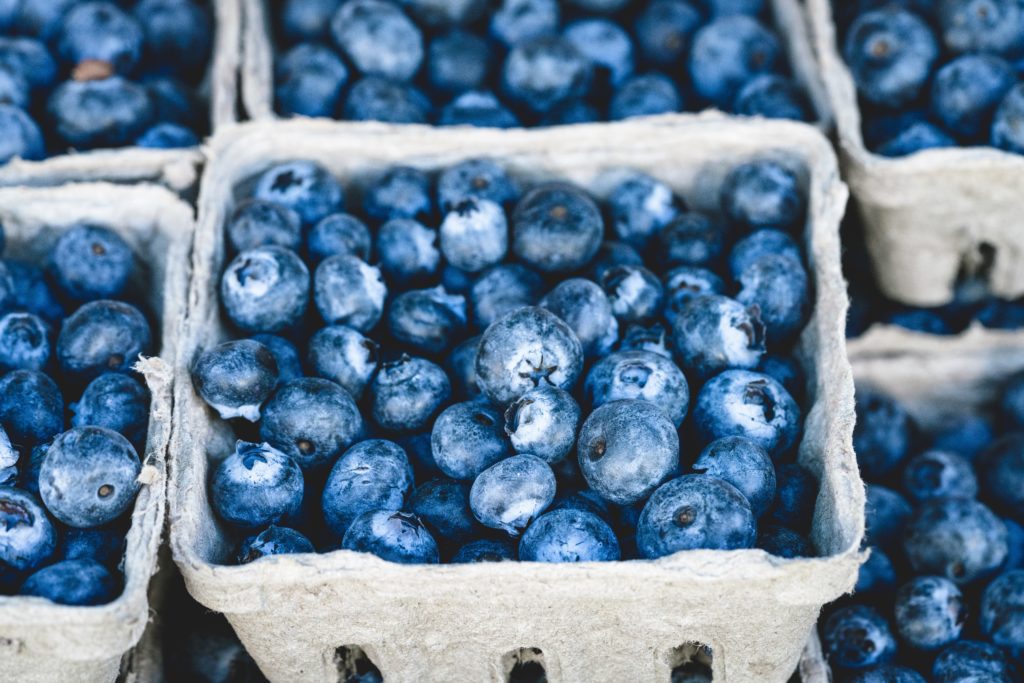 How To Store Berries
We've all been there. We bought some berries at the store earlier in the week and we go to sit and down and enjoy them and find that they've gone bad. That was a quick $4 out the window! Here are my favorite tips for storing berries.
Washing. A lot of people like to wash all their produce at once when they get home from the market, but this can actually damage delicate berries. Only wash them by gently rinsing them in a colander right before you are ready to use them. TIP: These fruits will hold up better to the washing process if you chill them in the refrigerator for a bit before using them.
Air. There is a reason that most of the packaging has holes in them – it's for air circulation. The more restricted the berries are, the greater the chance of spoilage. Store them in a colander or bowl that allows for air to move freely around the fruit.
Touching. This may be taking it to an extreme, but if you have the space in your refrigerator, why not, right? Just like with the air circulation, the more restricted the berry is, the greater the chance of spoilage, so if you have the room to spread them out so they aren't touching, they are more likely to last longer. Not only because they have air, but because mold can't spread from one berry to another. Personally, berries usually get eaten up far before it gets to this point, but if you notice that they are starting to mold, this is a great way to stretch them out for an extra day or two.
Location. Location. Location. Storing your berries in the refrigerator will help delay spoilage, but where you set them in fridge can also make a difference. The humidity of the crisper drawer prevent proper air flow, so make sure to set them on one of your shelves instead.
Practice Makes Perfect
If you're looking for super tasty berry recipes to try out, here are some I recommend:
Strawberry & Lavender Ice Cream
Strawberry, Almond, & Goat Cheese Salad
Thanks so much for stopping by!
What is your favorite berry? Do you have any tips for buying & storing berries that you want to share? Tell me about it in the comments, or show me on social media – @foodabovegold. If you used this post to help you with your mad culinary skills, show me using the tag #CallMeMichelin!
Happy Cooking! 🙂