Bacon makes a great addition to many recipes as well as being eaten as a snack or breakfast meat. Make sure you know how to store bacon safely so it makes it into your mouth and not the garbage.
The love of bacon expands beyond just a breakfast meat. It is the source of material for memes, shirts, jokes, and more because it is such a beloved flavor.
And who can blame them? Bacon has an almost umami balance of salty, smoky, fatty, and slightly sweet meat that enhances almost every food.
With this quick guide, you can find everything you need to know how to store bacon to keep it fresh and ready to eat at your command.
How To Store Raw Bacon
A whole, unopened package of bacon will keep in the refrigerator until the use-by date, which is usually a week to a month from the purchase date.
If the package is open, keep unused bacon in the refrigerator. It should be stored in an airtight container or wrapped completely with plastic wrap first. Use within 4-5 days of the opening the package.
How To Store Cooked Bacon
Cooked bacon is handy to have around to add to a recipe, use in a salad, or reheat for breakfast.
Important: When you pre-cook bacon for reheating later, undercook it a little bit from what is your ideal. This way, when you reheat it it doesn't become overcooked.
I recommend you store cooked bacon strips between sheets of paper towels in an airtight container. The paper towels provide some cushion so the bacon doesn't break, as well as prevent the fat from congealing to other bacon strips.
If you have portions of crumbled bacon, gently wrap them in paper towels and then store in an airtight container or wrapped with plastic wrap.
Cooked bacon stays fresh in the refrigerator for 4-5 days. The less fat that is on the bacon, the longer it is likely to last because the fat goes rancid quickly.
How To Freeze Bacon
You can store an unopened, vacuum sealed package of bacon in the freezer for up to a month.
Make sure to protect the package because the bacon is usually surrounded by a small amount of liquid that can cause freezer burn. Wrap the package tightly and thoroughly with aluminum foil or plastic wrap before freezing
Once opened, it is best to remove the bacon and wrap it tightly in plastic wrap and foil before freezing.
With both options, before you store the bacon make sure to date the packaging. It is best used within a month of freezing because the fat can go rancid.
Tip: Freeze strips of bacon for individual use by rolling up each slice separately and placing them an inch apart on a sheet pan. Freeze them overnight and then transfer them to an air-tight container and remove each strip as needed.
When freezing cooked bacon, the important thing is to remove as much fat as possible. Bacon fat congeals to other things making it difficult to remove if you need to cook it quickly. Using wax paper helps because it is a slippery surface that is harder for the fat to stick to.
To store frozen cooked bacon, select your portion and gently wrap it in a wax paper. Next, wrap thoroughly with plastic wrap and then aluminum foil to prevent freezer burn. Store in an airtight container.
Frozen cooked bacon is good for 4-6 weeks.
How To Store Bacon Grease
You don't need to dispose of your bacon grease because it is wonderful replacement for butter or oil in cooking.
To store bacon grease correctly, the first step is to remove any solids and leave just the fat. Those small particles of bacon meat are likely to go rancid before the fat, which can ruin the flavor of the grease and make it unedible.
To remove the bacon pieces, line a fine mesh sieve with a paper towel, coffe filter, or cheesecloth. Put the sieve over a glass mason jar and pour the slightly cooled liquid fat through the sieve. The cheesecloth will collect the small cooked pieces while letting the fat drain through.
Once separated, cover the jar and store the bacon grease in the fridge for up to three months. Try to keep it away from the door though so there is a minimal amount of temperature fluctuation to make the grease go bad.
Bacon grease can also be frozen for up to 9 months, but the fridge is ideal because it leave the grease soft enough to scoop at leisure.
Tip: Make sure to use the "First In, First Out" method of storing your bacon grease. Don't pour fresh bacon grease on top of older because then you won't use the older stuff first.
For more information on how to take care of bacon grease, check out: How To Dispose of Grease Properly.
Frequently Asked Questions
Can bacon be cooked from frozen?
Yes, bacon can be cooked from frozen, however caution needs to be used. The frozen liquid can cause excess splattering as it hits the hot rendered fat. This is not as worrisome if you are just heating up pre-cooked bacon.
Can bacon go bad?
Despite the preservatives in bacon, yes it does go bad. Look for the color to turn a dull grayish green or brown color, the texture to become slimy or sticky, or it to smell sour or rancid. If you question any of these signs of spoilage, throw it away immediately.
Can bacon be cooked in the microwave?
I don't recommend cooking bacon from raw in the microwave, but it can absolutely be reheated in the microwave. Simply line a microwave safe plate with paper towel, add a single layer of bacon, and cover with another paper towel. Microwave on high in 30 second increments until hot.
Recipes Using Bacon
If you love bacon and have stored bacon to use later, I recommend:
Roasted Cauliflower Soup with Bacon and Caramelized Onions
This savory soup is the ultimate comfort food. Enjoy it in any season for a delicious bowl of your favorite flavors.
Make It!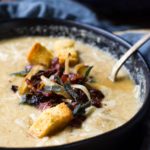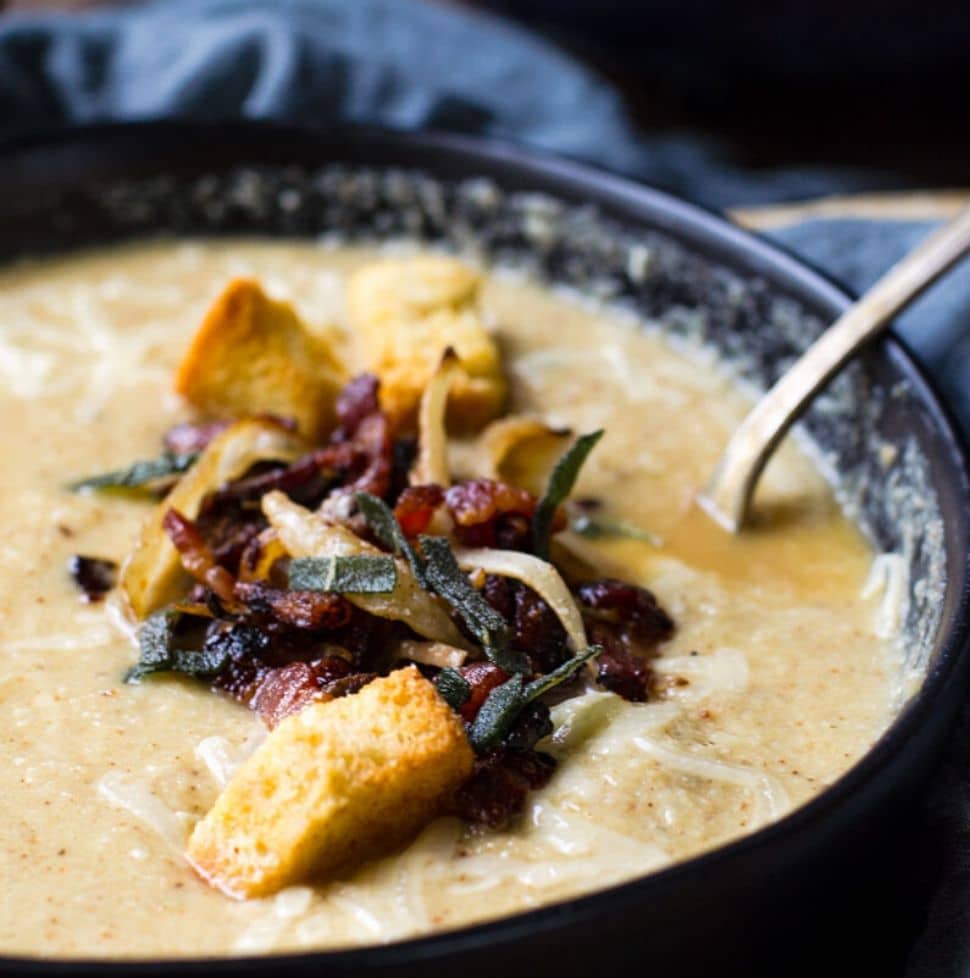 Pumpkin and Apple Pizza with Bacon
This pumpkin pizza is topped with thick bacon, roasted garlic, arugula, and red onion. Sweetened with ricotta cheese, it's a perfect autumn pizza night meal!
Make It!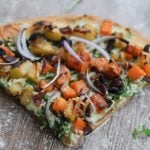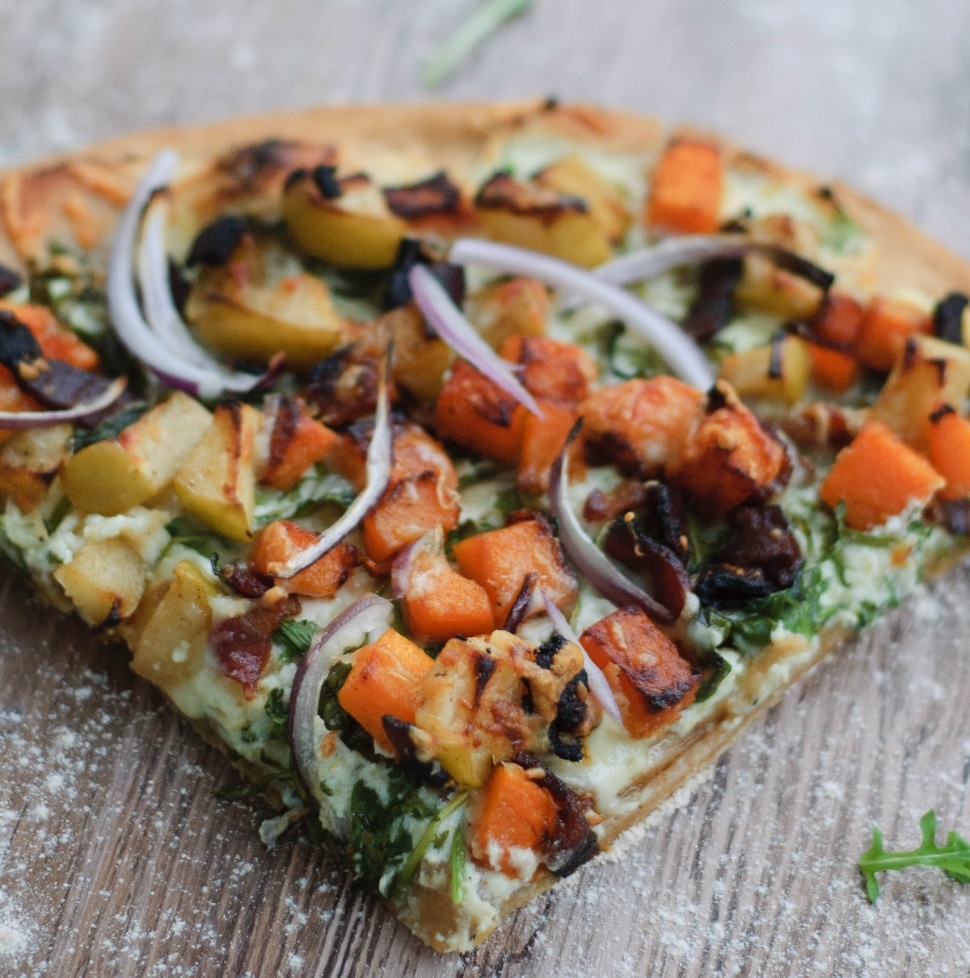 Black Bean Soup with Bacon
This comforting bowl of black bean soup is filled with a pound of bacon! Serve it with some garlicky cheese quesadillas for a delicious dinner!
Make It!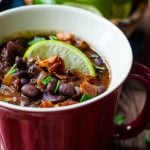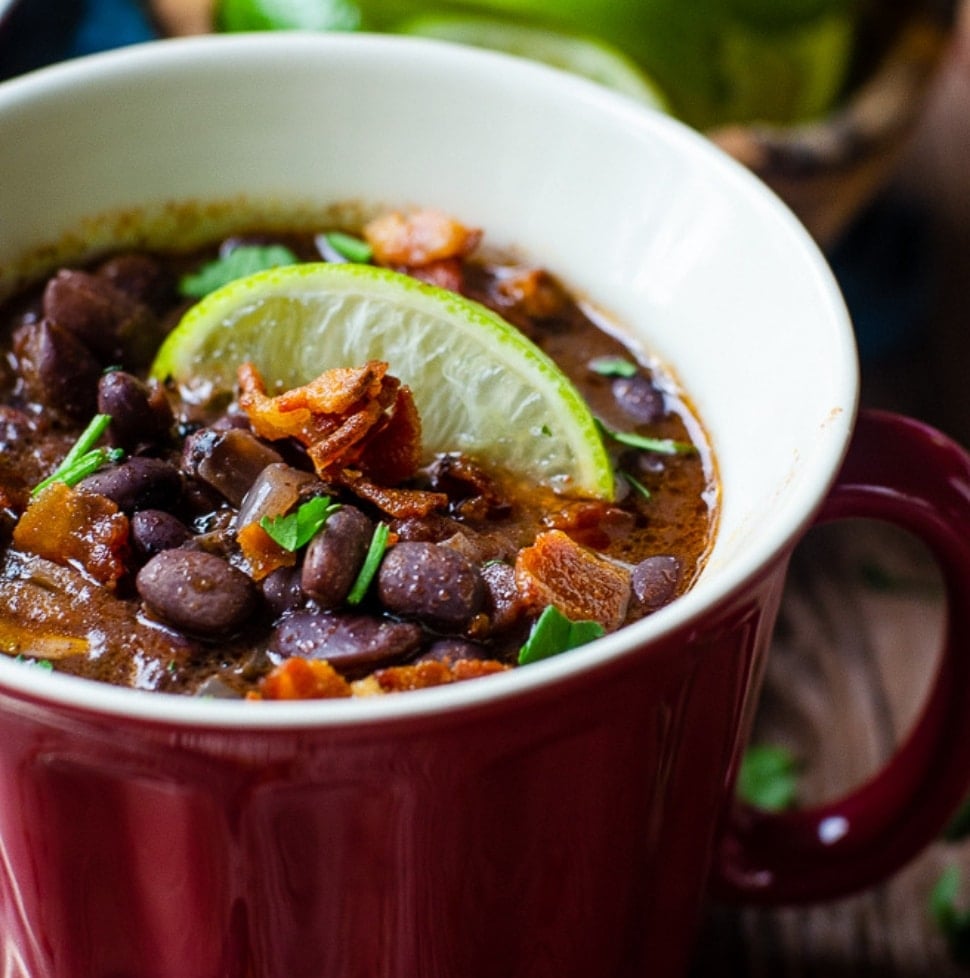 I also recommend: