Everything you need to know to master mirepoix. Learn what it is, how to measure it, and how to use it in your cooking.  Plus, four regional variations!
The whole point of this blog is to help you learn the skills & techniques of professional chefs.  I want you the have the same #KitchenConfidence as someone who has been in the game for 20 years.  Up until now, we've looked at how to buy & store your foods, cooking methods, and different equipment to help you get the job done – but starting in March, we're going to start a series on the 5 different (classic French) mother sauces!  How excited are you?!?!  We're really excited!
In order to make sure we're fully prepared for the upcoming sauce-someness, we'll be spending the next couple of weeks focusing on the building blocks of excellent sauces – from how to make stock, to how to roast bones, to how to clarify butter, to today's topic of mirepoix.
What Is Mirepoix?
Mirepoix (pronounced meer/pwah), is a combination of 1 part celery, 1 part carrots, and 2 parts onion that is used to flavor stocks, sauces, soups, roasts, and other dishes.  It is the base for a lot of things in classical French cooking, although most recipes don't specifically call for the blend, but choose instead to list each ingredient individually.
Is Mirepoix Measured by Weight or Volume
This is one of those arguments that really varies by who you talk to and how they were trained.  For example, the C.I.A (Culinary Institute of America) measures theirs by weight, while The Joy Of Cooking instructs you to use one onion : 1 celery rib : 1 carrot.  Then again, if you go to Trader Joe's and by their pre-chopped mirepoix, you'll get it by volume.  Whichever way you prefer it, the more comfortable you get with using mirepoix, the more comfortable you will be to eye-balling it and saying "That looks about right."

How To Use Mirepoix
Mirepoix is an extremely versatile addition to your dish.  Depending on what you are making, it could be used any number of ways.
Whole.  Depending on what you are making, if it doesn't require any caramelization or it will be strained out at the end, you could potentially use the mirepoix whole – a white stock, for example.
Cut.  If you are going to cut your mirepoix, remember that you always want to go for uniform sizes because this will help it cook evenly; the smaller you cut the vegetables, the faster they will cook.
Lightly Sauté.  Most recipes will call for you to only sweat, not caramelize, the mirepoix.  If that's the case, you'll want to follow these steps:

Melt the butter

Add in the onions and carrots and sauté until the onions are translucent.

Add in celery and cook until carrots have begun to soften and the celery has started to turn a bright green.

Caramelize.  If you do decide that you would like to have a richer and deeper flavor to your mirepoix follow the same steps as above, but wait until your carrots have developed the caramelized color you desire before adding the celery.
Aromatic.  Mirepoix can be used to lend aroma and flavor to what you are cooking even without directly adding it as an ingredient.  For example, if you were to roast a turkey for Thanksgiving, you could place the mirepoix under the turkey (directly, or under the roasting rack) to impart it's flavor.
---
When roasting with mirepoix, if you desire the skin on the bottom of your protein to be crispy, roast it on a rack.  If it doesn't matter, save yourself a dish to clean and roast it directly on the vegetables.
---

Mirepoix Variations
Battuto (aka) Soffritto:  This Italian version is made with the same ingredients as mirepoix, but is sautéd in olive oil instead of butter.  Often, pancetta, bay leaves, garlic, fennel and/or parsely are added.  Interesting fact: the raw, uncooked form is called battuto, while the finished product is soffritto.
"Holy Trinity":  This cajun version is popular with dishes like gumbo.  It uses 2 parts onions to one part celery to one part bell peppers.
Suppengrün:  This German version is made with leeks, celeriac, and carrots.  Although there is no specific ratio for suppengrün, it is often sold bundled at the grocery because it such a staple.
Sofrito (with only one "f", and "t"):  I know we just covered one, but this is the Spanish version, which is made with sweet onions, garlic, tomatoes, and bell peppers.
Most regions have something similar to mirepoix, but mirepoix is really more of a Western cooking Technique.  For example, many people will also call Chinese, Thai, and Indian aromatic blends "mirepoix", but I find that that generalization of the ingredients to be far too inconsistent.  There are numerous "dialects" based on location and it can vary greatly from town to town and provence to provence.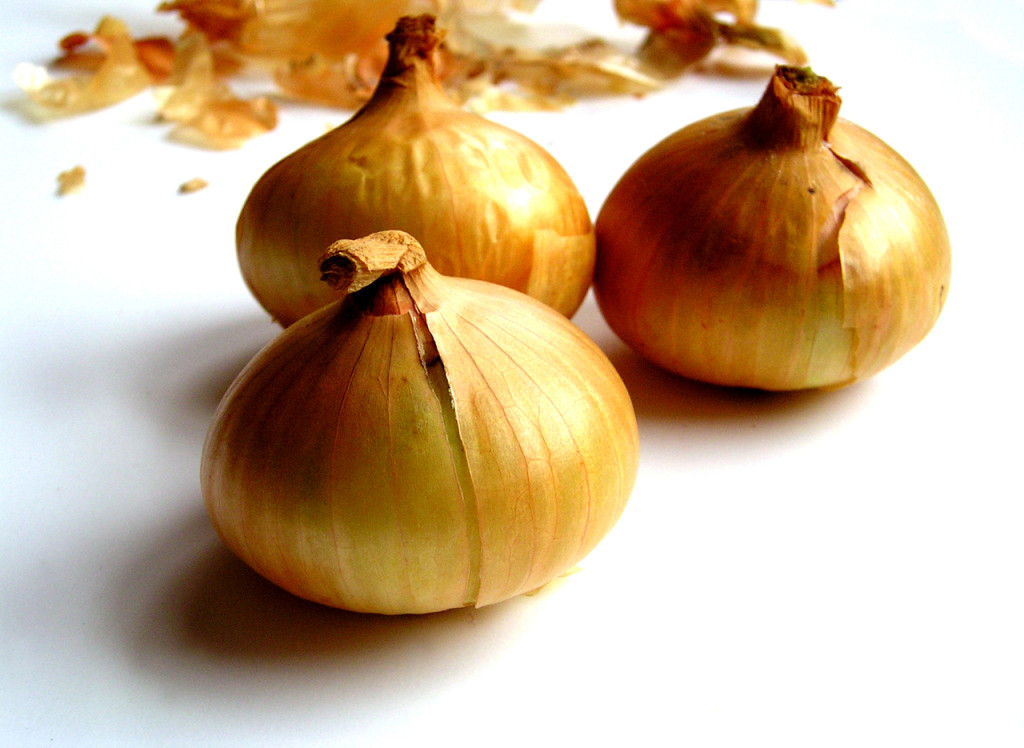 Just for Fun: If you are a person who learns best by storytelling – try reading this one from Salon about Dr. Mirepoix and Monsieur Pinçage.  Even if you don't learn best by stories, read it anyway.  It's fun.
Practice Makes Perfect
If you'd like to use your knowledge in your kitchen, here are some recipes that I recommend (although there were fewer than I expected – I doubt that will last long):
Thanks so much for stopping by!
How do you measure your mirepoix? Do you have a favorite variation?  Tell me in the comments below, or show me on social media!  Tag it with #CallMeMichelin for everyone to see your mad cooking skills!
Happy Cooking! 🙂
0