Master your french mother sauces with this recipe for Velouté sauce. Plus, learn other skills to make your sauce better & tips for improving your sauce!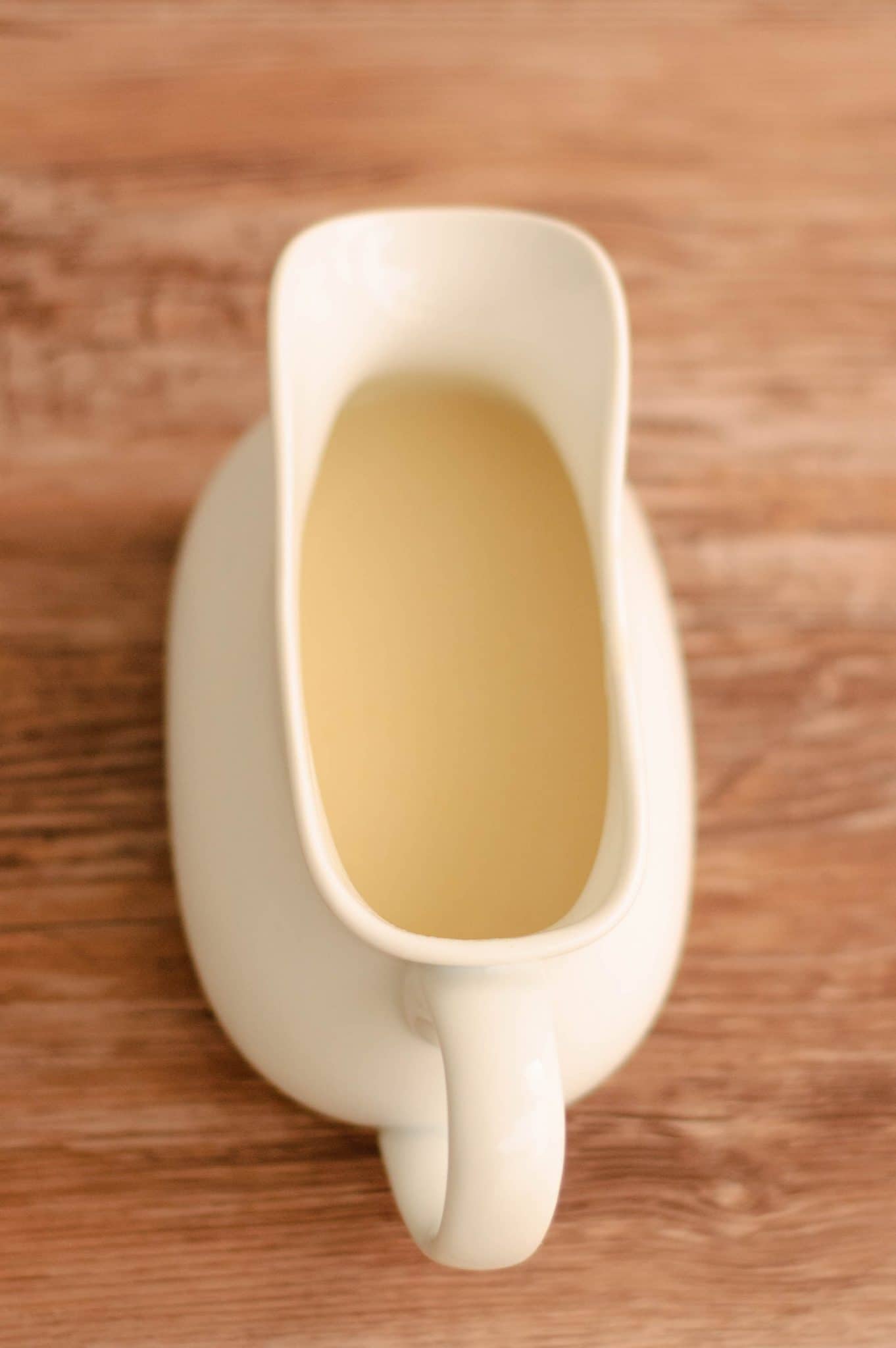 We're chugging along with #saucesome March, and we're now halfway through! Today we're going to talk about the Velouté sauce, which is probably the least known of the five mother sauces. Knowing how to make this sauce will make a huge difference in the quality of the meals you are making because it is the base for so much of what we cook; from chicken pot pie, to gravy, to white wine sauces.
Are you ready?
What Is Velouté Sauce?
Velouté is a form of the french word velour which means "velvet", and this is truly what a velouté sauce is. It is a basic sauce that doesn't use many ingredients, or build a lot of complex flavors, but rather keeps it simple with just a roux and an extremely well made white stock.
Established by Auguste Escoffier in 1902 as one of the five french mother sauces, the velouté sauce is the base for most popular white sauces, like Allemande, Suprême, and Normandy. One of the things that separates velouté from the other mother sauces is that because it is such a simple sauce on it's own, it is usually finished with a thickener, such as egg yolks, cream, or butter.
In much of modern cooking, the velouté sauce has been replaced by a reduced stock that is finished with the thickening agent - cutting out the middle-man of the roux. While this does produce a slightly thinner finished product, it can save significant time in the kitchen.
Skills & Techniques
To really knock your velouté recipe out of the ballpark, make sure to hone your finesse at these culinary skills:
How To Make Stock : This is part 1 of 5, and it covers everything you need to make an excellent stock. Pay special attention to part 5 - which covers my 11 tips for making your stock perfect every time.
White Stock : This is my recipe for making a white stock. If you are going completely homemade in your sauce-making, then you absolutely want to do this.
How To Make Clarified Butter : Velouté sauce is every ingredient in it's purist form - including butter. Make sure to read how to make clarified butter for a perfect sauce!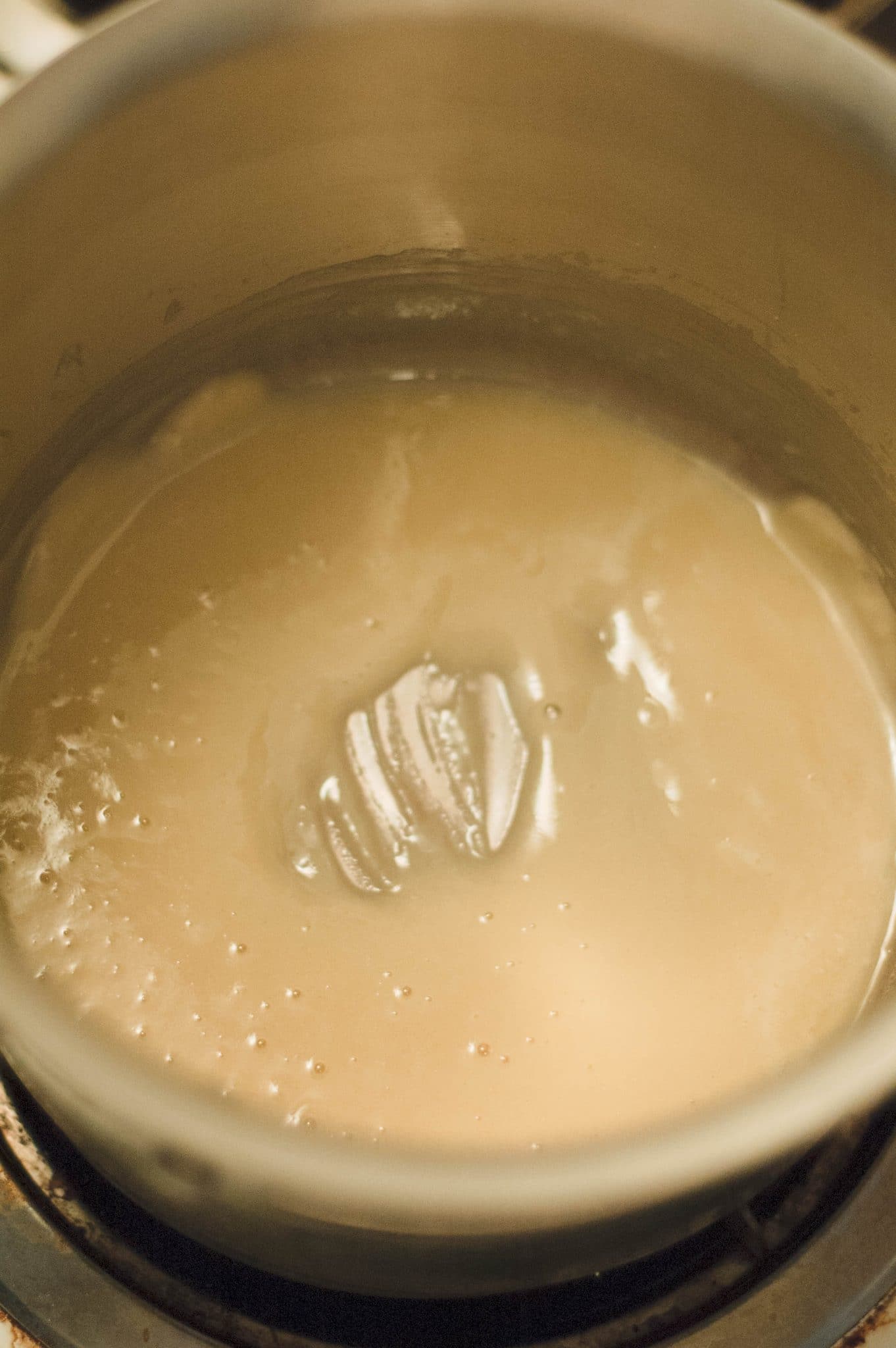 How To Make It Better
While the best advice I could give you would be to use the cleanest, most unadulterated ingredients you can possibly find, I have just a few tips for you:
Blond Roux. The key to a velouté sauce is to have absolutely no caramelization, so you want your roux to be as simple and uncooked as possible. To do this, melt your butter, add in your flour, and cook for only one minute - just long enough to activate the thickening power of the flour. Keep your heat low to prevent over-cooking. Once your roux is finished cooking - let it sit for just a minute and cool just slightly.
Hot Stock. You could absolutely use room temperature stock if you want, but to prevent clumping, use stock that is already hot. I usually bring a small sauce pot of stock up to a simmer, then lower it to the lowest setting possibly while still keeping it hot. I then ladle it into my roux when I'm ready to make my sauce happen.
Keep It Moving. For the best consistency possible, always keep your sauce moving. . . I recommend doing this with a whisk. Rarely would I recommend standing over what you're cooking (nobody likes to literally watch a pot boil) but being able to feel the changes in thickness as it cooks will help you determine when it is ready. Also, keeping it moving lets you know if you need to thin it out with a little extra stock. You want to achieve a napé texture - which means that when you dip a spoon into it, the sauce should coat the back of the spoon.
Mother Sauces : The Series
If you've enjoyed reading this article on making a velouté sauce, you'll probably enjoy the other ones on making mother sauces. You know you want to go check them out. . .
Velouté Sauce
This one wasn't nearly as information packed as the others have been so far, which means you have plenty of time to go make your sauce! Don't forget to check out the printable grocery list below!
---
Happy Cooking! 🙂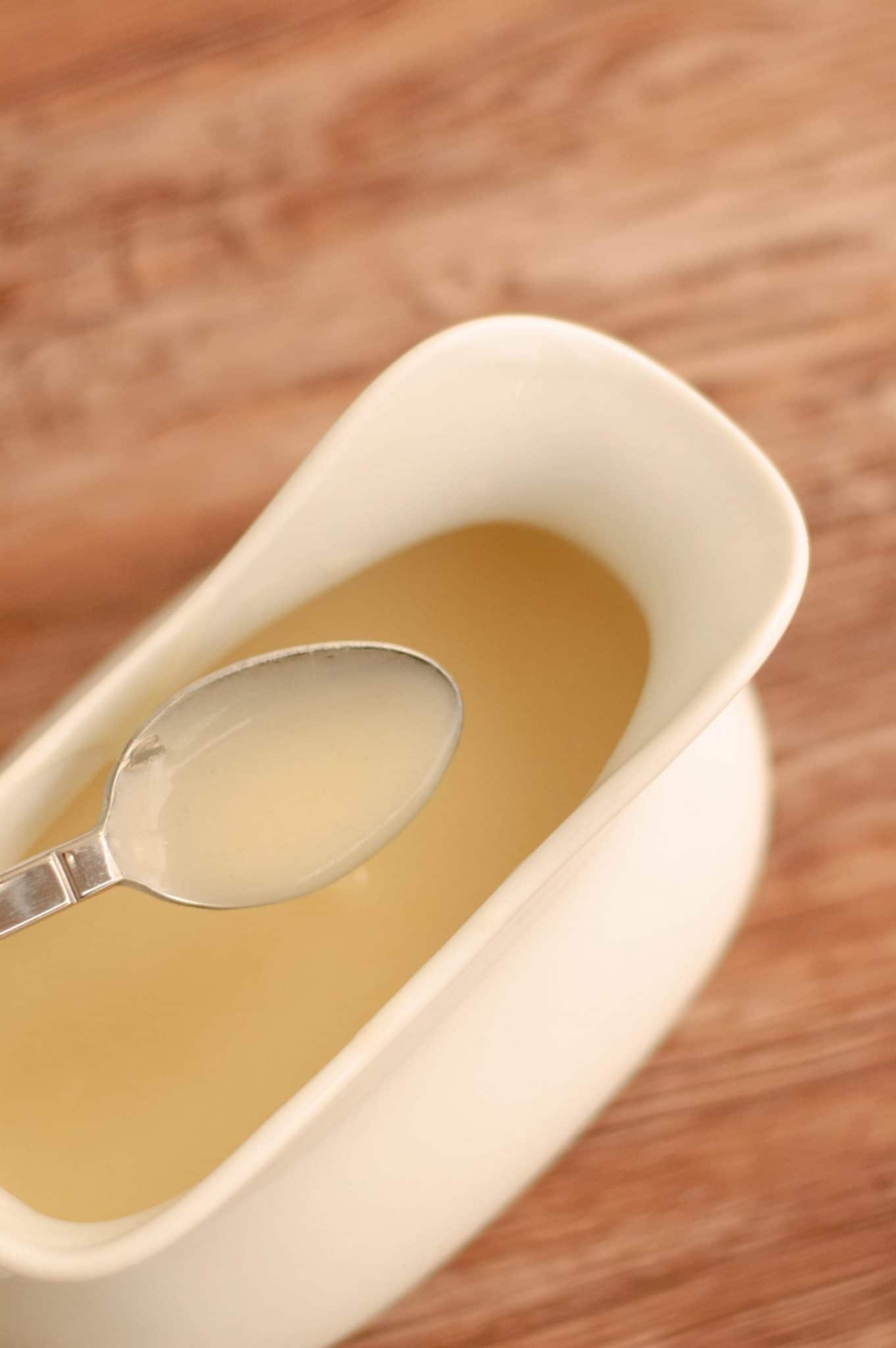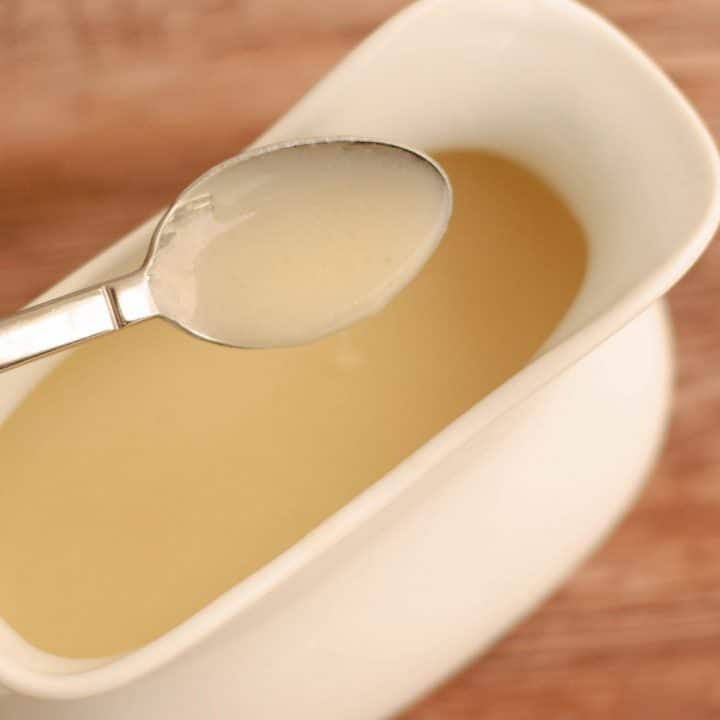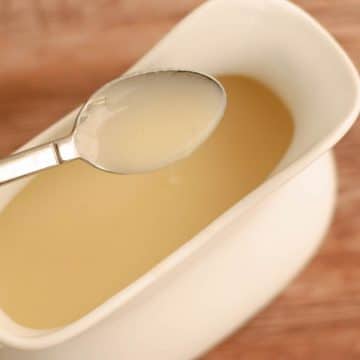 Mother Sauces: Velouté Sauce
This simple sauce is the base for many delicious things that we eat. Once you learn how to master it, the quality of your meals will be greatly elevated.
Pin it for later?
Instructions
Bring your white stock to a simmer in a small sauce pot. Reduce heat and keep warm.

In a heavy bottomed sauce pot over medium heat, melt the butter. Add in the flour to create a roux and cook the roux for

1 Minute

. Let sit

1 Minute

.

Vigorously whisk in half of the stock until the sauce begins to thicken. Watch for clumps and whisk them out if you see any.

Add in the rest of the stock and bring it to a boil. About

10 Minutes

.

Reduce the sauce to a simmer and cook for 1 Hour, or until the desired napé consistency* is reached and the sauce has reduced by about ⅓. Stir and skim the surface as needed.

Strain the sauce through a sieve lined with cheesecloth and store in the fridge up to 5 days. Do not season the sauce - it is intended to be used as a base, not an ingredient.
Notes
*A napé consistency is when the sauce coats the back of the spoon.
Nutrition
Serving:
1
g
|
Calories:
463
kcal
|
Fat:
28.8
g
Tell me how much you love this recipe
and show off how you made it!