Learn all about the biscuit method, its two variations, and have the age-old questions of butter vs. shortening as well as pastry cutter or hands answered!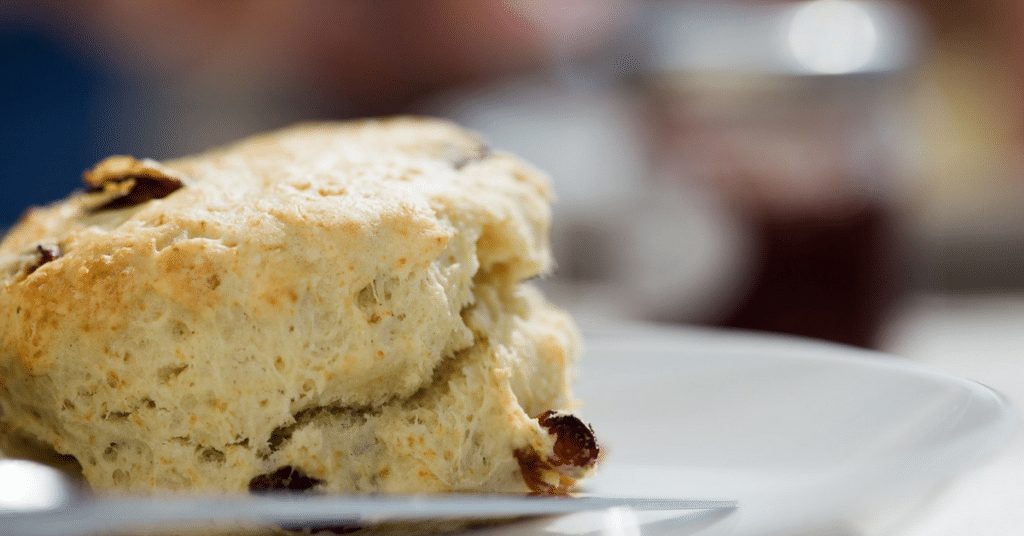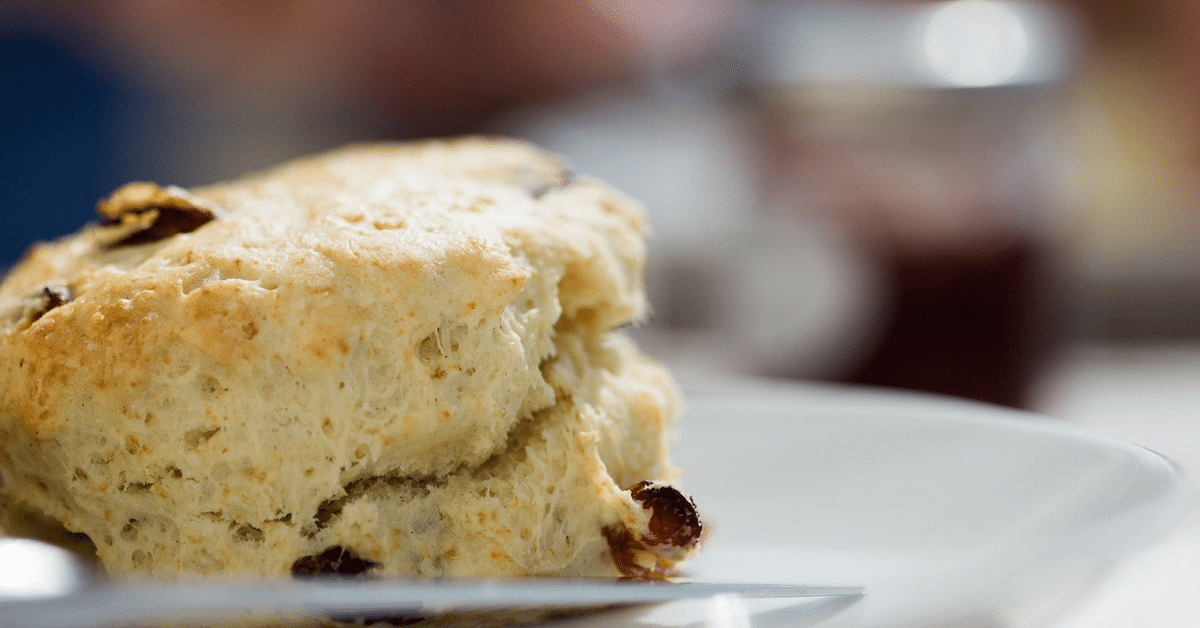 I'm excited to share the biscuit method with you today, because baking holds a very special place in my heart.
When I made the phone call to the Le Cordon Bleu about starting my education with them, I told them I wanted to participate in the pâtisserie program. In high school, I coped with a devastating heartbreak by coming home from school each day and doing three things:
I would eat half a quart of Edy's cookie dough ice cream.
I would listen to terrible Emo music that, to this day, I would be embarrassed to admit that I owned.
I would bake.
There was no real planning involved, I would just bake. Some days were cakes, some days were cookies, a few of them succeeded, most of them failed. . .
Just like how we went through our cooking methods last year, today we are going to start our baking methods. So when you're like me and need to cry it out while making a scrumptious pie, the pie doesn't get sad too :(.
What Is The Biscuit Method?
The biscuit method is the process of blending butter (or a fat of some kind) into flour so that it provides a flaky texture. Usually, this is done by combining flour and cold butter that has been broken down into pieces around the size of a pea, and then folding in a liquid to combine it all together. The biscuit method is used when making short breads like scones, pie crust, and croissants.
---
Recipes don't use the term "biscuit method", but you can identify it if the recipe asks you to break pieces of solid fat into the flour, leaving the fat in small pieces.
---
There is one key feature of the biscuit method that varies greatly from other baking methods, and that is that it is not desirable to have your ingredients at room temperature. In fact, you want your fat and any liquids at the coldest temperature you can handle for best results.
The Two Variations of the Biscuit Method
There are two variations of the biscuit method. One will yield a flaky end product, and the other is more tender and better for standing up to heavy liquids. There isn't a huge difference in the process of making them, but the end result varies greatly.
Flakier : For the flakier version, you want to break the fat down into pieces that are no smaller than a pea, and no larger than a hazelnut. This one requires more liquid than the mealy version because the flour isn't able to absorb the fat. This version relies on you rolling out your dough so that it flattens the butter and wet flour, which then become flakes in your dough.
Mealy : The mealy version of the biscuit method breaks down the pieces of fat into much smaller versions than the flaky versions, with the dough flour and fat mixture looking more like cornmeal. This version stays more tender than the flakier version because it doesn't require as much water to be worked into the flour, and you'll remember that working flour is what develops gluten.
I personally like to use the mealy version if I'm going to be making something, like a bottom pie crust, that I don't want to get soggy as I bake. It tends to hold up much better at resisting sogginess. The flaky version on the other hand, I like to use when I want to build something with multiple layers, like biscuits or croissants.
By Hand? or Pastry Cutter?
This is the most common question I get when I talk to people about using the biscuit method. Some people grew up watching their grandmothers use a pastry cutter, so thats how they do it. To other people, a pastry cutter has always seemed like a tool that just takes up space in their drawer, so they've never really found it worth the investment.
---
For more comfort and better leverage when using a pastry cutter, purchase one that has a thumb tab.
---
The real answer to this is that neither is wrong, but each works better based on the version of the biscuit method you are making. If you are making the flaky version, doing it by hand allows you to have better control over the size of the pieces and the mixing. If you are doing the mealy version however, a pastry cutter can save you a lot of time because it is better at breaking the fat down into smaller pieces.
Butter vs. Shortening
Depending on where you grew up (or your grandmother grew up) you may swear by the use of shortening when making short breads. This is totally a personal preference, but it became a staple because it is 100% pure fat. That seems like it would be the best call because it is 100% and everyone knows 100% is the best - BUT, the biscuit method works best when there is water in your fat. This water creates steam as it bakes which creates lift and helps make the flaky layers (You've been scienced!) as it bakes, which means that butter, which is 80% fat and 20% water, will likely give you a better result. Plus, butter doesn't have trans fats and provides plenty of flavor - which shortening most definitely does not do.
---
Avoid using a blender, mixer, or food processor when using the biscuit method because the friction creates heat. That is counterintuitive to your use of very cold fats and wet ingredients, and puts your at risk of overdeveloping your gluten.
---
Again, like I said, this is totally a personal preference (although I'm sure you can definitely tell what mine is), but for a neat side by side comparison of what the end results look like using butter and shortening, go here.
Biscuit Method Procedure
When you're ready to start making your baked goods, this is the procedure you would follow if your recipe calls for using the biscuit method.
Sift your dry ingredients together (flour, baking powder, baking soda, salt, sugar, etc...) into a bowl.
Use a butter knife to chop your butter into small pieces. I usually cut all the way through a stick of butter, rotate it and cut all the way through on that side (this should quarter your butter). Then I cut it into ¼" chunks.
Use your fingers or a pastry cutter to break your very cold fats into your desired size based on whether you are making a flaky or a mealy method. This process is called "cutting in"
Toss your butter pieces with your dry ingredients until they are evenly distributed.
Make a well in the center and add your very cold liquid ingredients (ice water, cream, etc...). Use a spoon to gently mix it together until just combined. Don't over-mix or you'll make it tough.
Turn your dough out onto a lightly floured surface, shape it into what you are making (some light kneading may be necessary) and place it on the surface you will baking it on (sheet pan with a silicone mat, baking stone, etc...) cover it with plastic wrap and refrigerate for at least one hour. This gives the gluten time to rest, allows the fat to harden (which will help prevent shrinkage) and gives you a more tender end product.
Preheat your oven.
Brush the top of your short bread with cream, water, or egg-wash, and bake according to the recipe instructions.
---
Coating the butter in the flour as you cut it will help it stay cold and mix the fats into the flour better.
---
Practice Makes Perfect
If you would like to try some recipes that utilize the biscuit method, here are some that I recommend: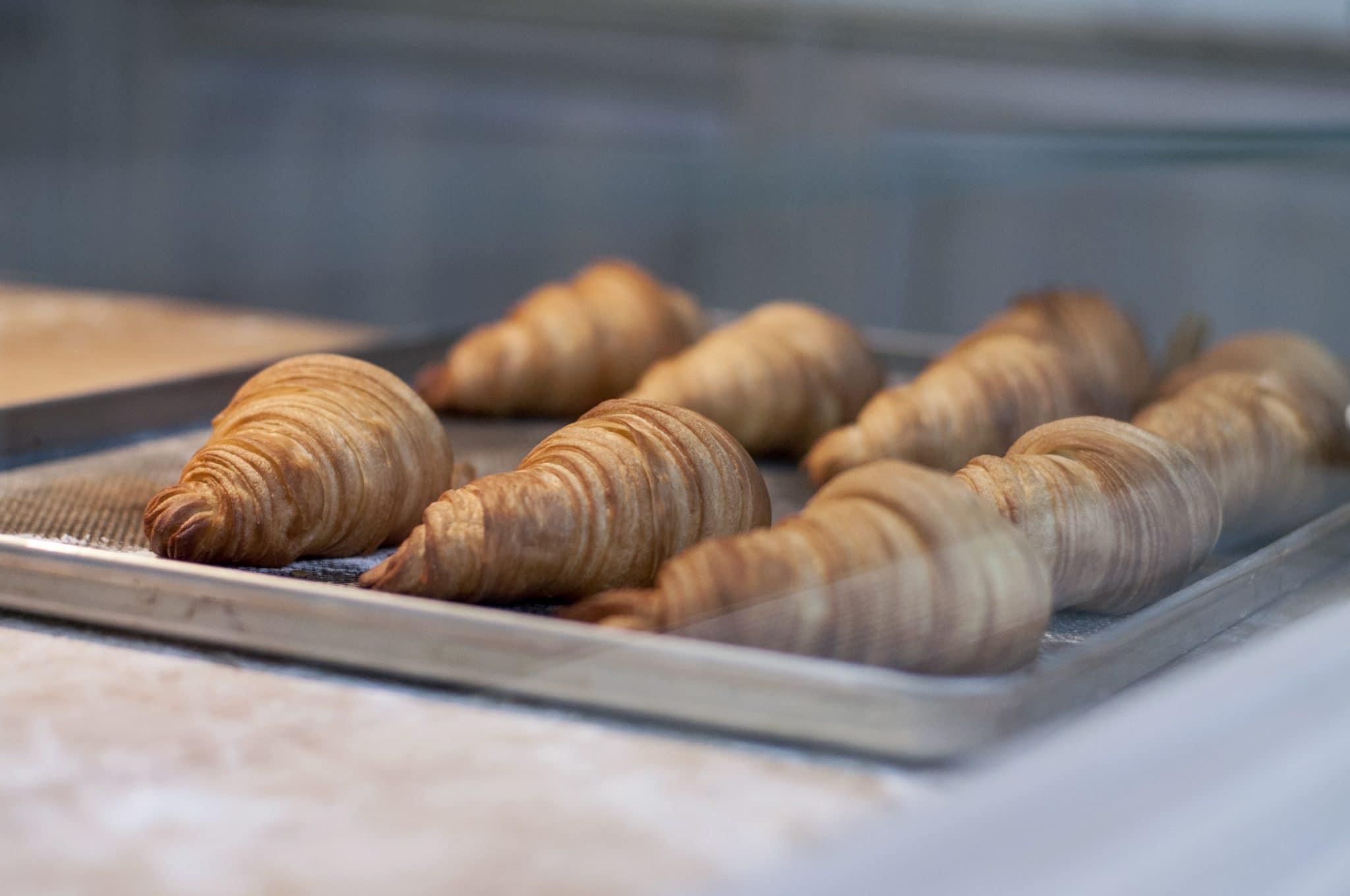 Thanks so much for stopping by!
Do you have any tips or hacks for using the biscuit method? What are your favorite foods to make that use the biscuit method? Did you know that there were the two variations? Tell me about it in the comments or show me what you're making using the biscuit method on social media - @foodabovegold. Tag it with #CallMeMichelin to show off your mad skills!
Happy Cooking! 🙂