Be a baking master and learn all about what eggs do in baking and the 6 major things they impact!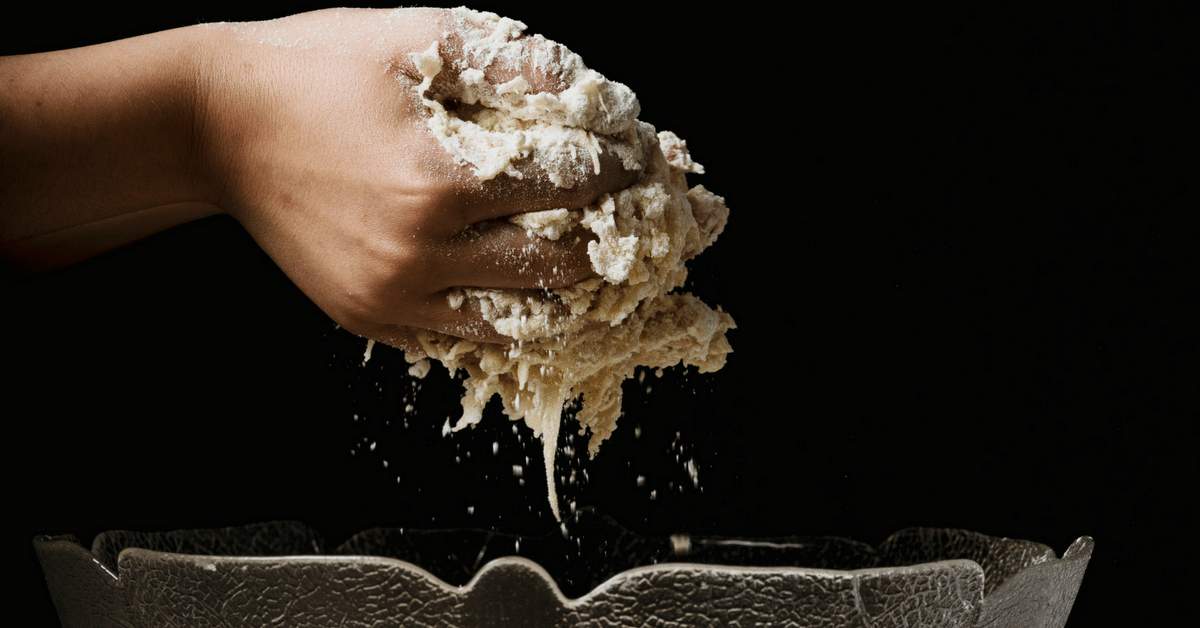 The science behind recipe development is so interesting.
In my opinion, after choosing the right flour, knowing what eggs do in baking gives you a solid base for making your own recipes. Not only do they affect color, flavor, texture, and nutritional value, but they also impact things like structure and moisture. Some things that eggs effect depend greatly on the whole of the recipe, others are fairly consistent across the board.
Today we'll discuss six effects that can be counted on in almost any recipe. This is important if want to know how to start dreaming up your own recipes. It also helps with tweaking one to your liking with egg substitutes. Either way, knowing what eggs do in baking helps you become an expert recipe manipulator.
What Eggs Do In Baking
#1. How Eggs Affect Structure
Similar to gluten, eggs provide structure to what you're baking. As their proteins coagulate, eggs provide an alternative glue that helps supply shape and form. While most things don't rely on eggs for their structure, eggs become super important when making cakes and baked goods that use light flours, like pastry or cake flour. Not balancing it with proper tenderizers, like fat and sugar however, can make the texture of baked goods tough and chewy.
---
The proper ratio of flour to fat to sugar to eggs when baking a cake is 1:1:1:1 by weight.
---
Another function of eggs is as a thickener. In dishes like bread pudding, custard, and pumpkin pie the eggs determine firmness as well as whether or not the dish holds its shape. The more eggs, the more solid less jiggly it will be.
Eggs can be thickeners for almost anything you dream of in both baking and cooking. (Think: hollandaise sauce.)
#2. How Eggs Affect Emulsification
The creaming method is a way of blending together the ingredients for many cookies and cake recipes. For it to work correctly, it is important it is to actually follow the instructions and add in your eggs one at a time. That step is there to help create an emulsion of fat and water, two things that normally can't combine.
The eggs naturally hold together the batter by keeping the fats and liquids combined, and helps create a smooth batter that creates volume and texture.
#3. How Eggs Affect Leavening
As you beat an egg, it naturally incorporates air into the egg. After the air gets trapped, the heat of cooking causes it to expand. This provides leavening, which yields a lighter, fluffier texture.
Most people only think of whipped egg whites as a way of using eggs for leavening. This is because the whites are easier to whip in general, which is why you separate eggs for baking recipes. However, the yolks and whites are both capable of creating leavening. Just remember, if you do whip your eggs separately of your batter, make sure to fold the eggs or egg whites in so as not to crush the air you just worked so hard to whip up. (Think: angel food cake batter.)
#4. How Eggs Affect Shortening Action
This one may be a bit more technical than what you are after, but the fat in the eggs aids shortening. In cooking terms, shortening is adding fat to make something tender and flaky (verb: to shorten).
While it isn't necessary to use eggs for shortening it can be extremely useful when making baked goods that are light on solid fats, like butter. This is why you'll sometimes see recipes that call for lots of egg yolks, but not egg whites.
#5. How Eggs Affect Moisture
Did you know that eggs are made of mostly water? In fact, a whole egg is made of around 70%-75% water and different parts of the egg can give you more moisture than others. For example, an egg white is about 85% water while egg yolks contribute only about 50%. Most recipes will just call for a whole egg, but if you feel it's a bit dry, try adding in an extra egg white next time.
The moisture amounts from eggs also affect the texture of your pastry. Eggs yolks makes richer and softer baked goods, while egg whites give you a lighter and airier product.Most recipes call for a traditional large egg in baking. However, you can change the egg size to still get a rich final product, but reduce or increase moisture. Check out this in-depth explanation of how to choose the right egg size for your recipe for more information.
#6. How Eggs Affect Color
In general, eggs help provide that beautiful golden brown color that we attribute to a delicate and delicious baked goods. They brown very easily, which helps give you that desired color even if it isn't in the oven very long.
However, browning occurs primarily as a result of sugar caramelization and chemical changes caused by heat. Eggs only help increase browning, they don't cause it. They also provide a yellowish tinge to the batter, which is often associated with quality and richness.
Eggs can also lend color without being part of the mixture, like in an egg wash. When used this way, the egg (or part of it) is whisked together with another liquid like milk or water. It is then brushed on top of a dough (like pie, or bread) before baking. As the dough bakes, the egg browns and gives the crust a beautiful hue that in inviting and enticing.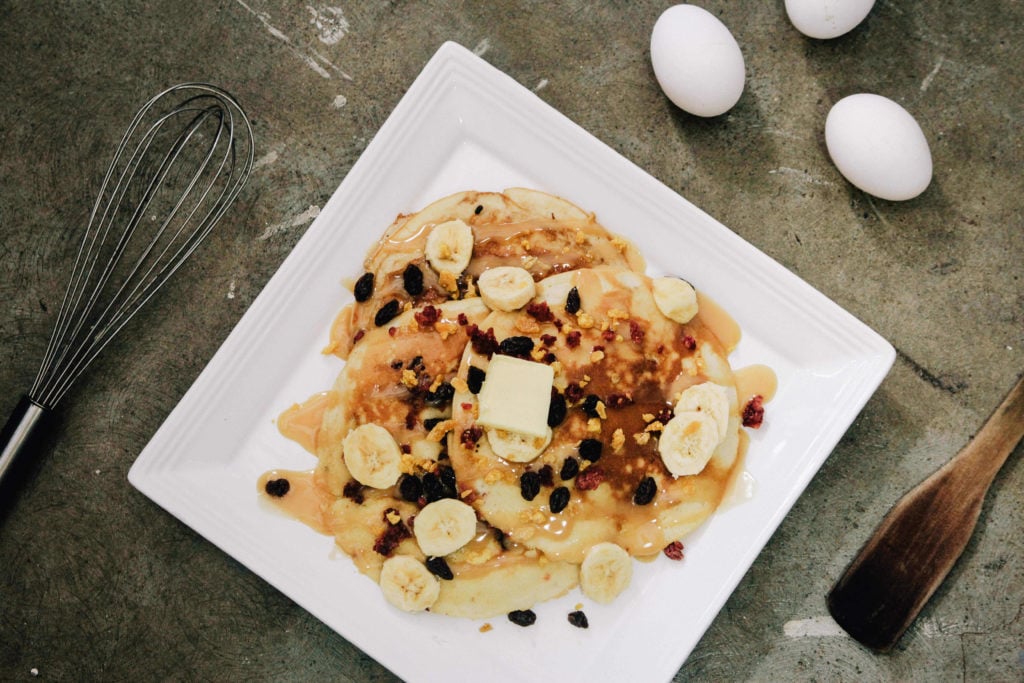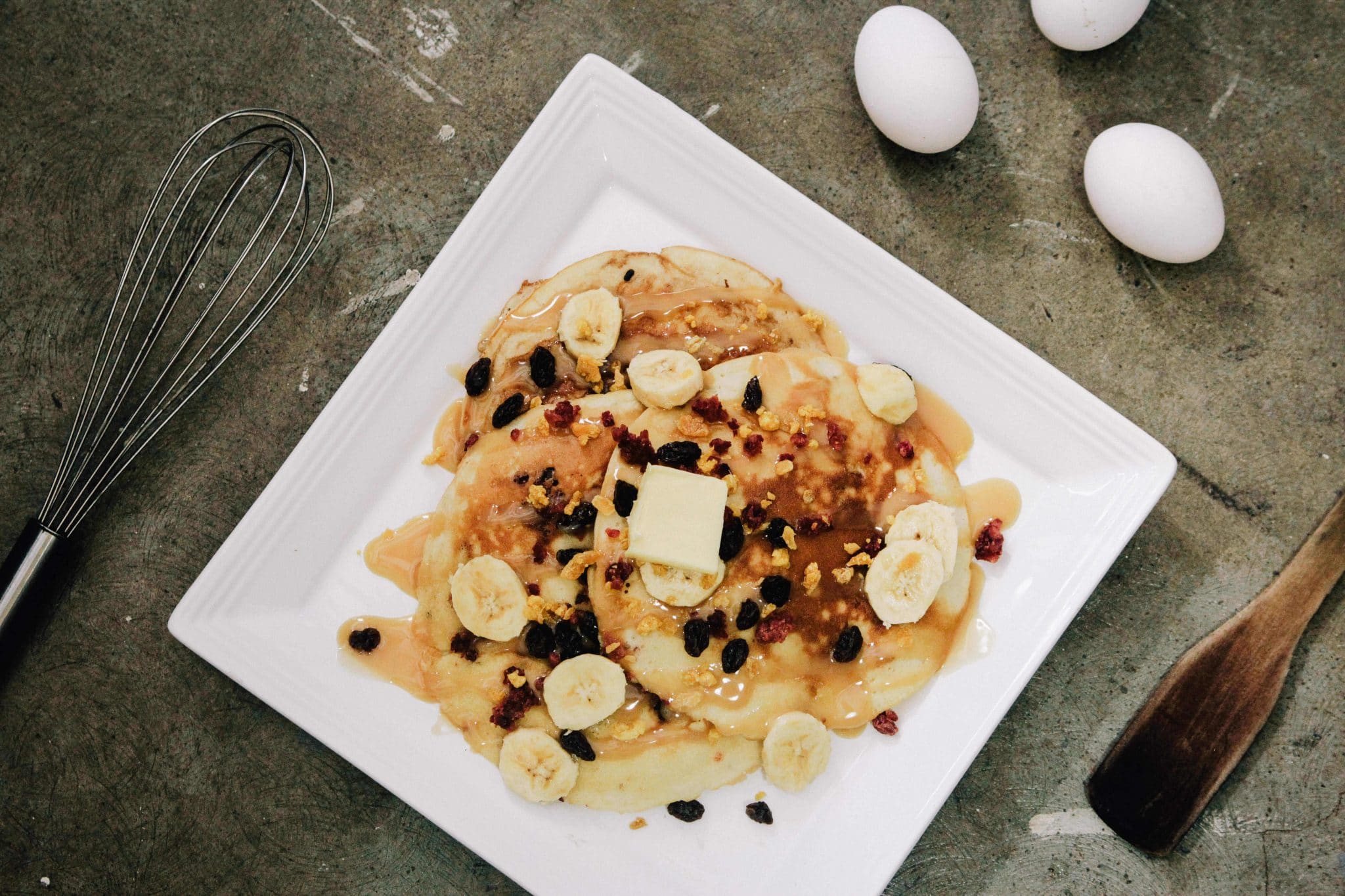 Practice Makes Perfect
As you can see, eggs are a marvelous baking ingredient that impacts your final product in multiple ways. Baking is a type of chemistry and choosing egg substitutes and alternatives to what a recipe calls for can alter your baked goods in multiple ways.
If you've been building up a sweet tooth while reading all about what eggs do in baking, I recommend trying one of these dessert recipes. (Plus a bonus Hollandaise, because who doesn't love it?)
Thanks so much for stopping by to learn what eggs do in baking!
Happy Cooking! 🙂