Learn the benefits of roasting bones and the methods for how to roast bones for stock, bone broth, and for eating marrow. 
As we begin looking at the different building blocks of sauces, today we're focusing on how to roast bones. This is great if you want to take up drinking bone broths, want to make a thick and rich brown stock, or you want to start eating health-promoting marrow.
What Are The Benefits of Roasting Bones?
There are many different reasons for roasting bones, both for your stock/broth and for your health.
Stock/Broth

Flavor: Roasting your bones helps to create a deeper, fuller, and richer flavor from the caramelizing of the meat and marrow.
Gelatin:  The naturally existing collagen and connective tissue in the bones helps make your stock thick and gelatinous.  When you add acid to your bones (usually from brushing them with tomato paste) it helps to draw out even more of the collagen to make an even thicker stock – which is great if you plan to reduce it into a demi-glace.
Nutrients: As the bones are boiled into the bone broth or stock, it melts in the marrow – which may release many of the marrow's health benefits (although this is up for debate as there isn't a lot of scientific backing for it. If you would like to read more, check out this article from NPR).

Health

The marrow in bones is not just for food snobs or your dogs; it is packed with lots of quality vitamins and minerals, stem cells, and amino acids.
Marrow is believed to reduce inflammation (especially in the GI tract), promote self-healing, improved brain function, healthy skin, and help prevent and/or heal cancer.
Marrow is high in healthy fats and is good for promoting a longer lasting "full" feeling after eating.
---
Not all bones are equal! To get the best possible health benefits out of your bones, choose bones that have a higher amount of marrow and are from animals that are raised humanely and organically.
---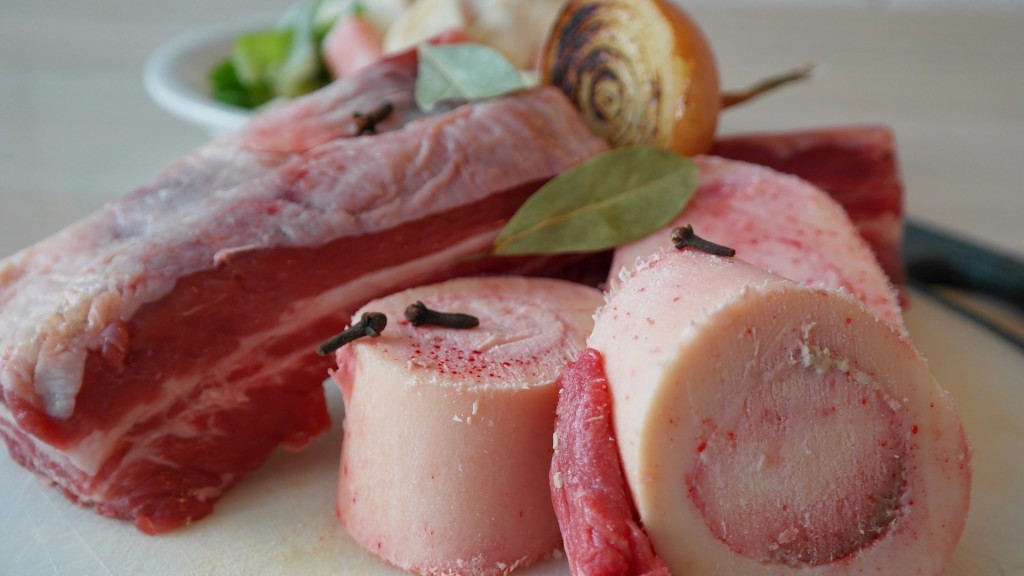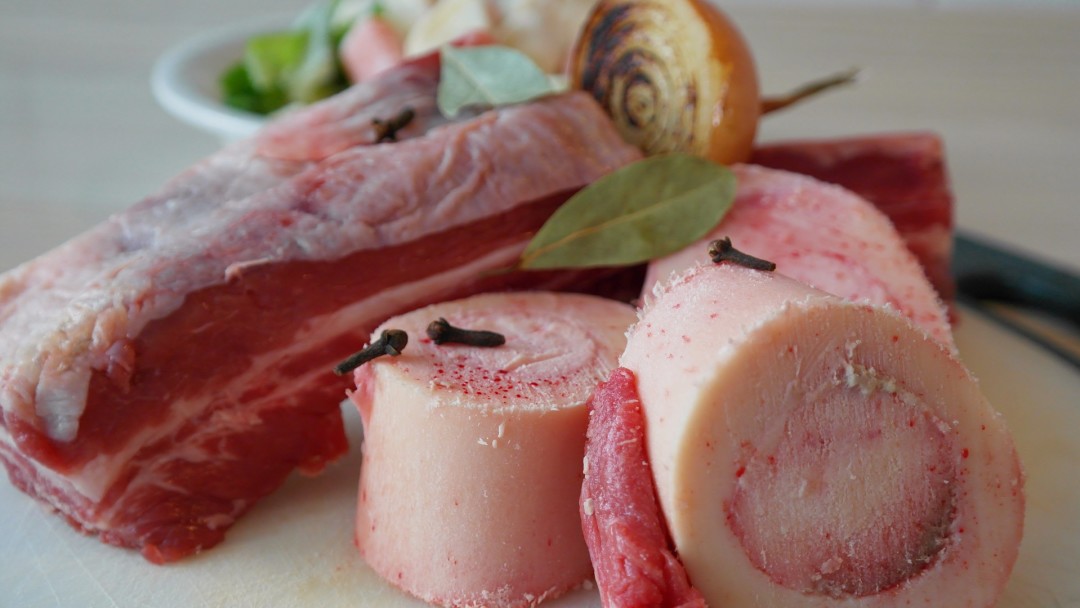 How To Roast Bones for Broth or Stock
Preheat your oven to 425°F
Place bones in a heavy bottomed deep roasting pan, or on a parchment paper lined sheet pan and roast in the oven for 30-40 minutes.  You want them to have a darker color to them, but not have any of the residual meat be burnt.
If desired: remove the bones from the oven, brush them with tomato paste and return them to the oven for an additional 10 minutes.
How to Roast Bones for Marrow
When it comes to eating marrow, the best bones for the job come from beef or veal.  You can get marrow bones pretty easily from your butcher (and usually very cheap) and they can leave them whole or cut them in half.  Either will work wonderfully, but if you get the split bones your cooking time may vary some depending on how thick they are – but it does make it easier to get the marrow out!  You want your marrow to be loose and give a little, but make sure to remove it from the oven before it begins to cook away.
Preheat your oven to 450°F
Place your bones vertically on a parchment paper lined sheet pan and sprinkle them lightly with salt.
Place in the oven and roast for 15 minutes.
Remove the bones from the oven and scoop out the marrow using a spoon or butter knife.
Serve as desired: on grilled bread, in a compound butter, with garlic and caramelized onions, with parsley and lemon, straight out of the bone – whatever strikes your fancy.
Practice Makes Perfect
If you want to use your new bone roasting skills into action, here are some recipes I recommend trying:
Thanks for stopping by!
Do you have any favorite tips & tricks for how to roast bones?
What is your favorite way to eat bone marrow?
Tell me about it in the comments, or show me on social media – @foodabovegold.  Make sure to tag it with #CallMeMichelin so everyone can see your mad skills!
Happy Cooking! 🙂