Finding the best manual citrus juicer for you can be complicated. Find out why a quality manual citrus juicer is important, plus a dirty secret about store bought juice.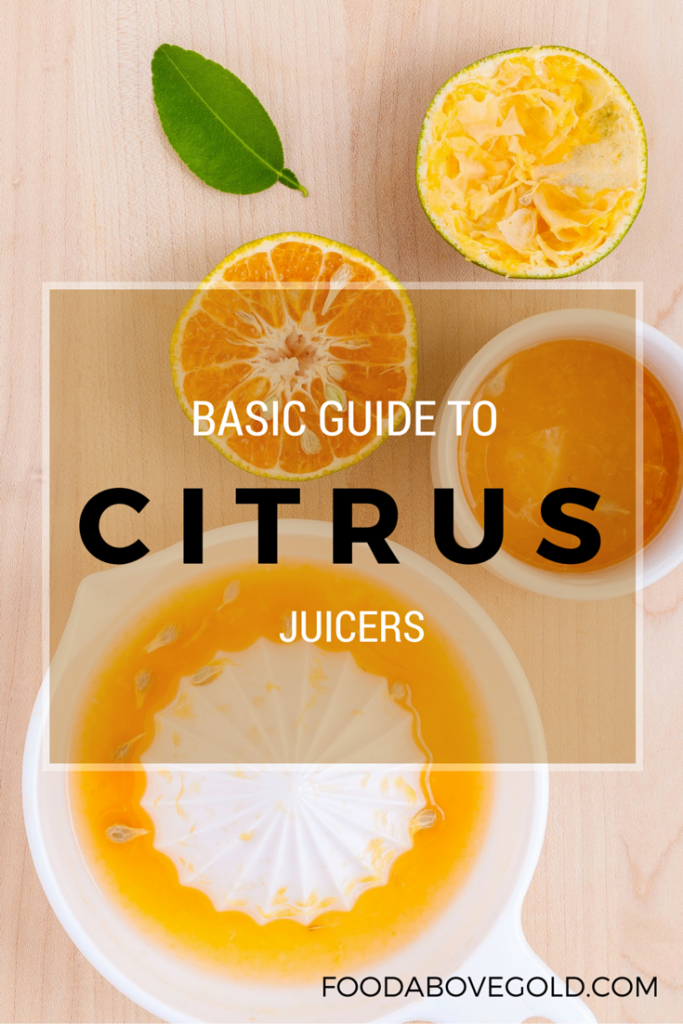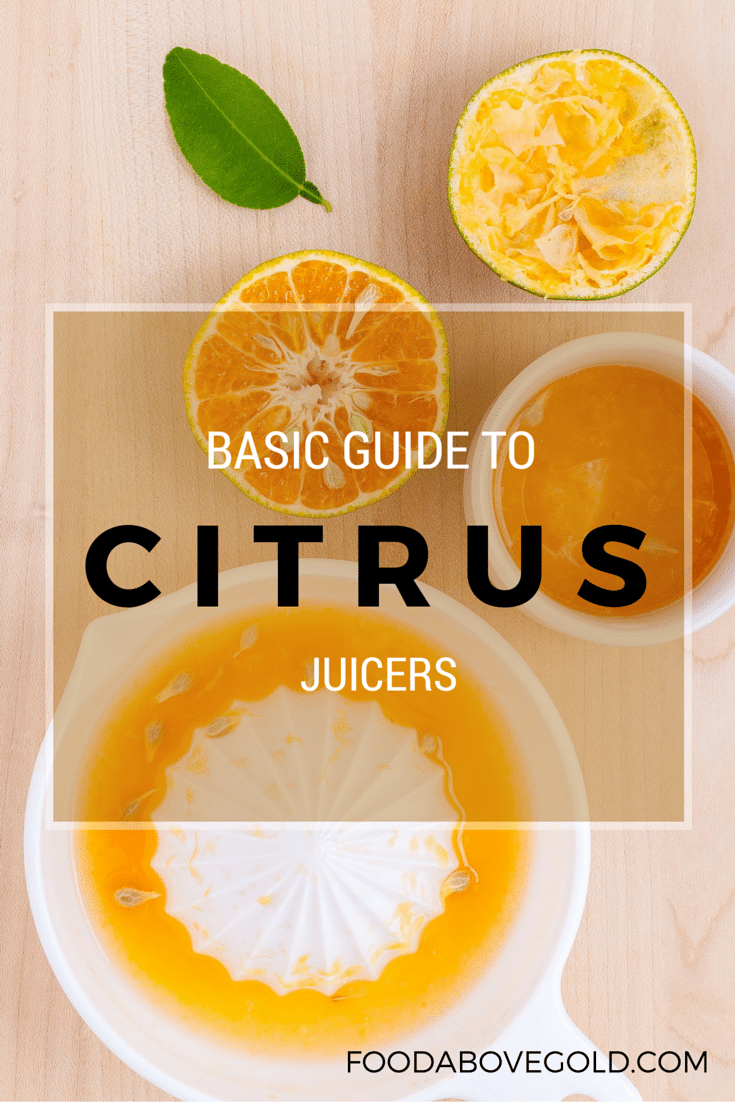 There are many different tools out there to juice citrus, so finding the best manual citrus juicer can be tricky.
Most juicers are useful if you use them regularly, but you may find that the space they take up in your kitchen is more valuable than the tool itself.
Last week we learned how to buy and store citrus, so let's take a look at some of the different options for the best manual citrus juicer for you.
Why You Should Juice At Home
Using a manual citrus juicer is definitely more time consuming than picking up a bottle of juice from the store. However, the rewards are absolutely worth it.
Did you know that after juicing, oxygen is removed during processing of mass produced juices?
This almost completely strips the juice of its flavor, so it has to be recreated by sommeliers. They create perfumes using oils and additives that give each brand its own distinct "flavor."
Also, these oils and additives are not required to be listed on the ingredients. So you never really know exactly what you are drinking.
Unless you use juice at home.
So let's look at some of the best manual citrus juicer to get the job done.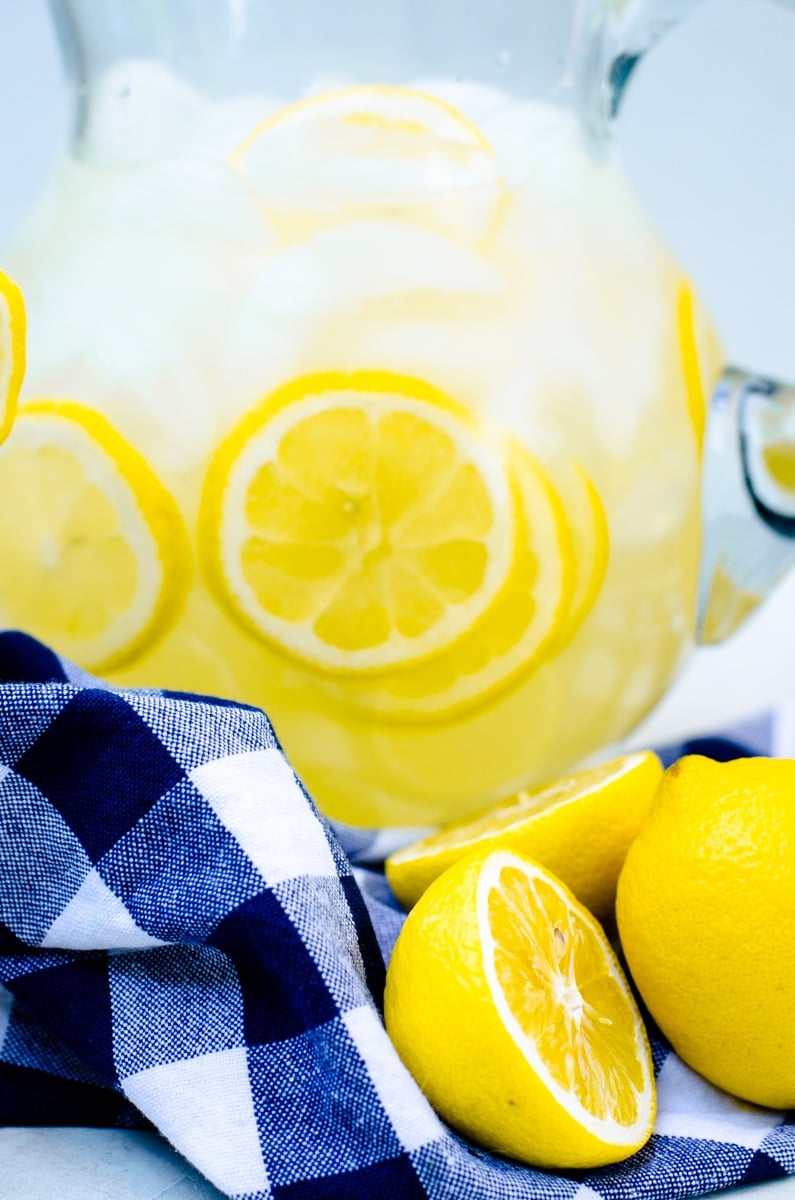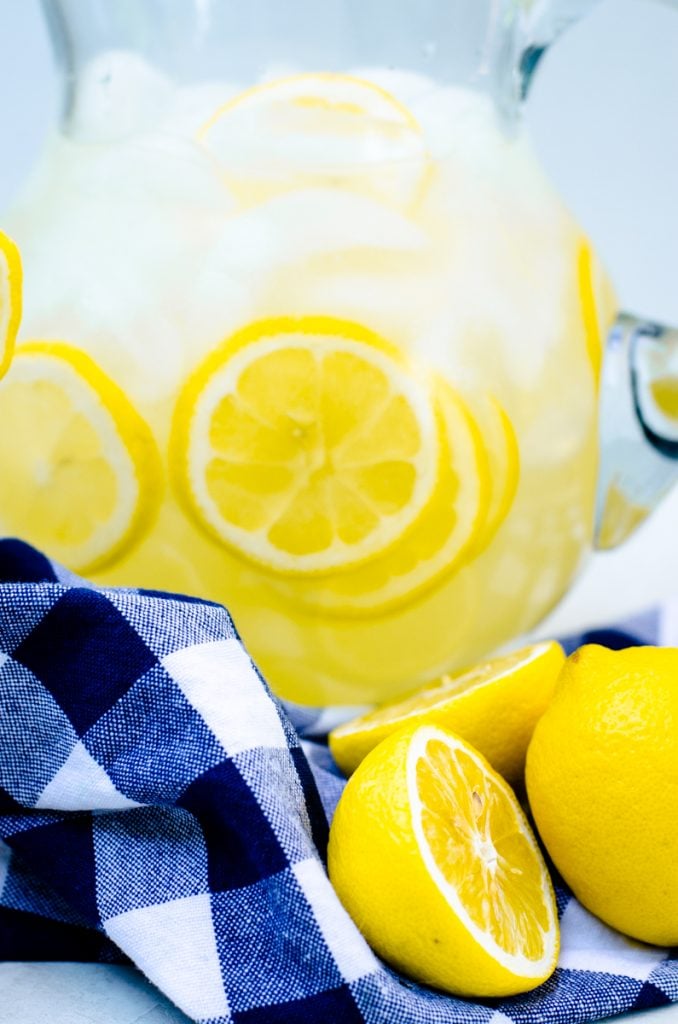 Why Choose A Manual Citrus Juicer
When it comes to purchasing a juicer, you can get an fancy electric doodad that can cost into the hundreds of dollars. But if you aren't juicing 25+ oranges a day, this kind of heavy duty product is probably overkill.
Enter the best manual citrus juicer.
They are small and compact, easy to clean, and have few moving parts so you don't have to worry about breakage.
Manual citrus juicers also give you better control over an electric juicer because it does not often over-ream the juice. This is when the juicer gets into the with pith of the fruit, which causes the juice to be bitter.
What Types Of Citrus?
There are many types of citrus, and not all of them are the best for using a manual citrus juicer. However, the most common types of citrus fruits a home cook uses are lemons, limes, oranges, and grapefruits.
All of these produce a varying amounts of juice, so a manual juicer is often the trick if you only need a little juice. The different styles of juicer provide versatility based on your needs.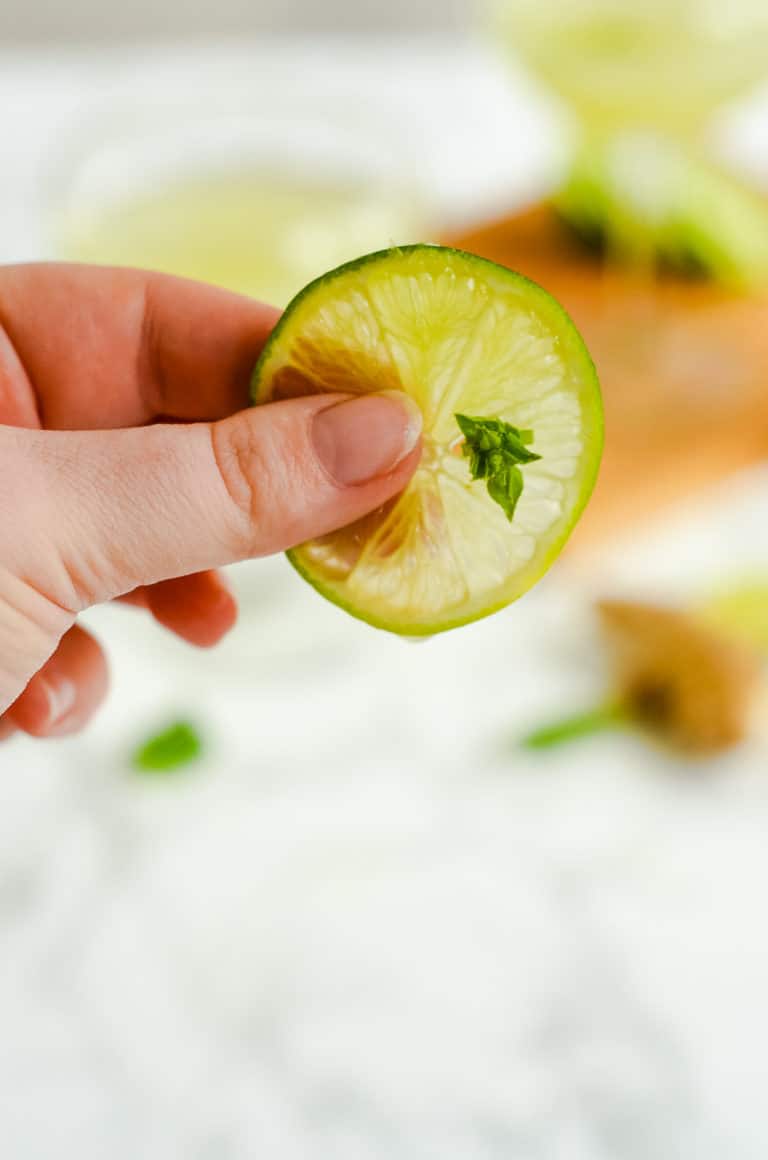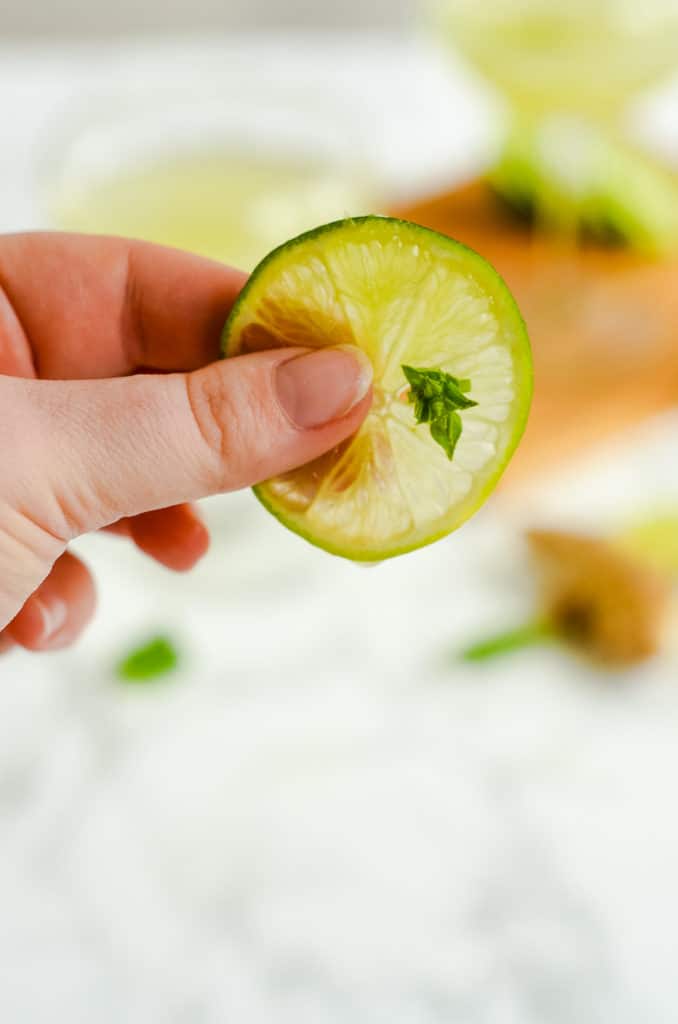 The Manual Hand Squeezer
This tool has gone out of vogue to make way for fancy electrics, but sometimes a little elbow work will does the trick. And it takes up considerably less space in your kitchen.
This type of manual citrus juicer often rests on top of a pitcher or measuring cup so it can strain the seeds while draining the juice. If it doesn't, it should have a pour spout on it to make transferring your juice simple.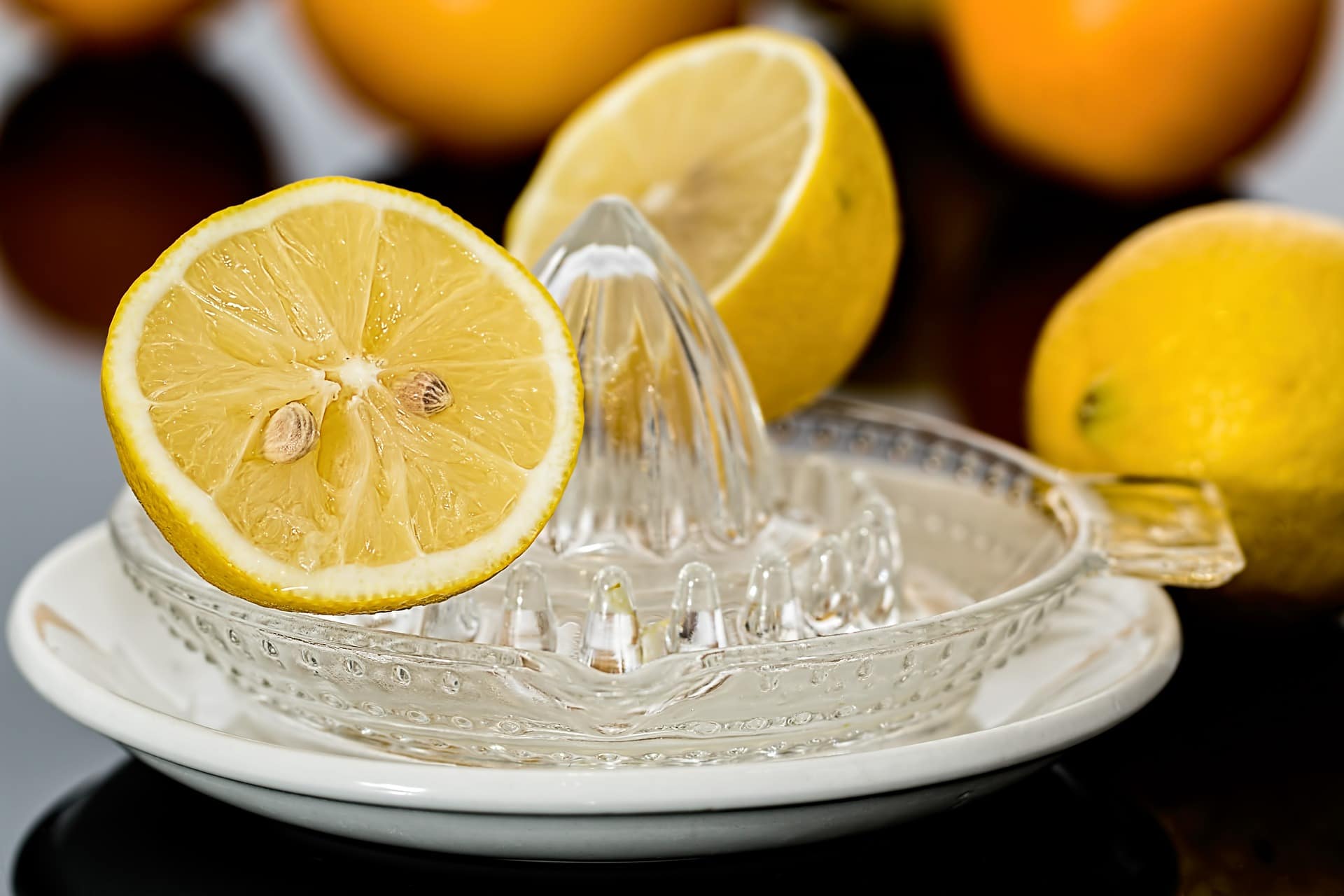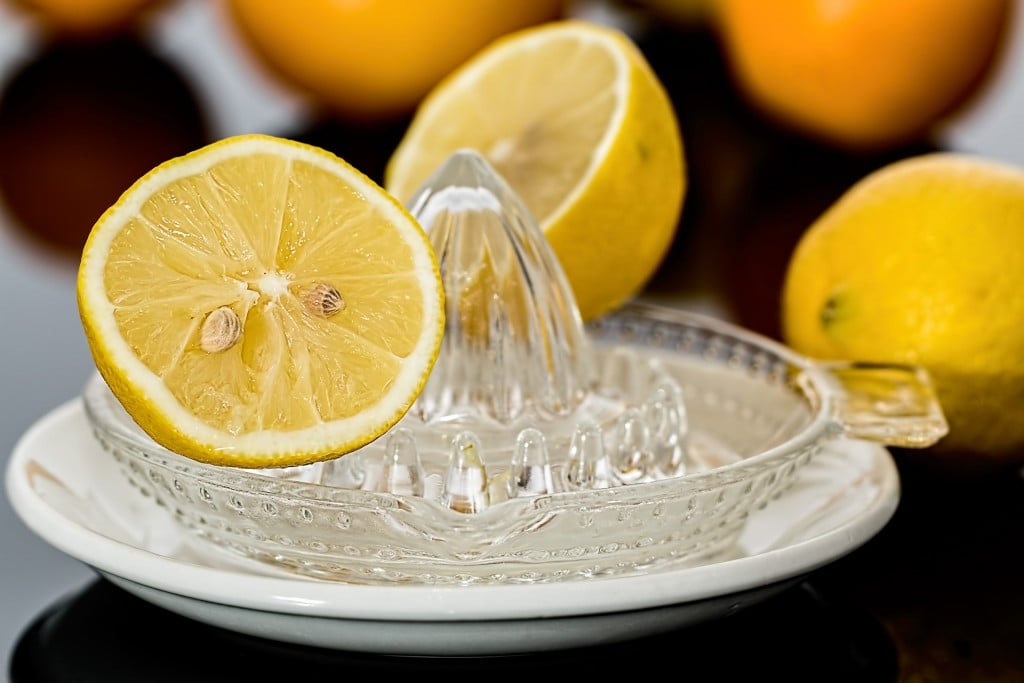 To Use: Place a halved piece of citrus cut side down into the juicer and twist back and forth while applying gentle pressure. A few strokes should remove all the juice. Strain seeds if necessary.
Wooden Reamer
Similar to how acid interacts with cast iron, citrus juice reacts to metal. To prevent this reaction, the citrus reamer is usually made out of wood or ceramic. (Although there are stainless steel ones available.)
It is slightly more space saving than other manual citrus juicers, but make sure to have a way to catch the juice and strain the seeds before use.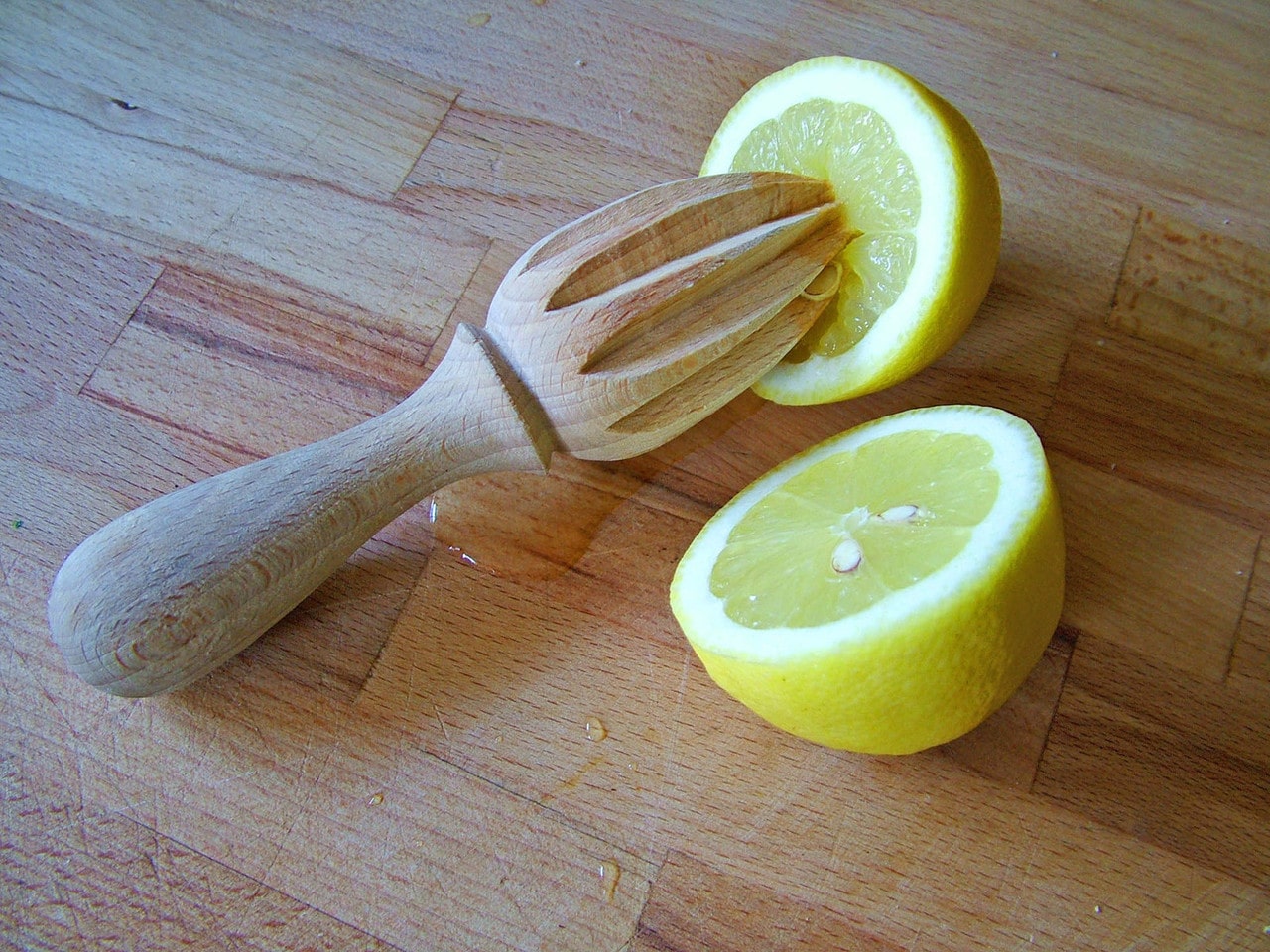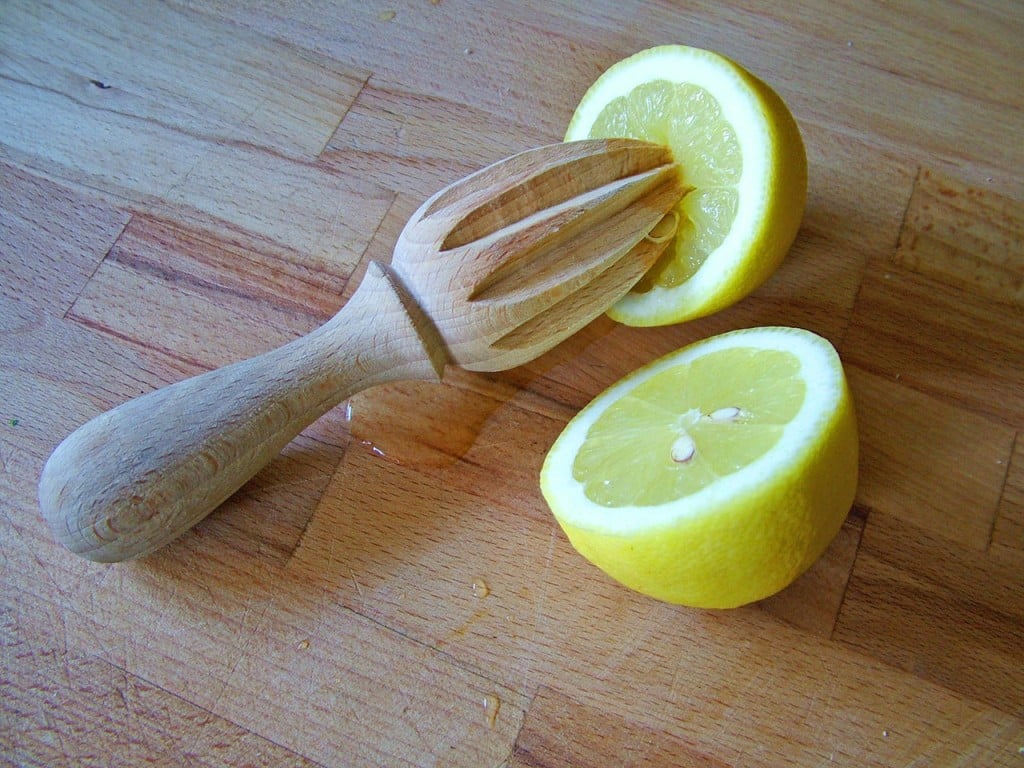 To Use: Hold a halved piece of fruit in one hand and use the other hand to insert the reamer into the cut side and twist it back and forth until all the juice is removed.
Citrus Press
This is the best manual citrus juicer because it strains the seeds and provides leverage for getting better juice output. (In my opinion.)
Before purchasing, consider what type of citrus you are juicing. Citrus presses come in sizes, ranging from lime to orange. Try a few out and get one with grips on the handle if you'll be juicing a lot. They don't all feel great in your hand when you're juicing tons at a time.
You can also get these in giant countertop versions that are significantly more heavy duty (and expensive). This is great if you're cranking out a lot of juice for cocktails or breakfast. They just take up more space.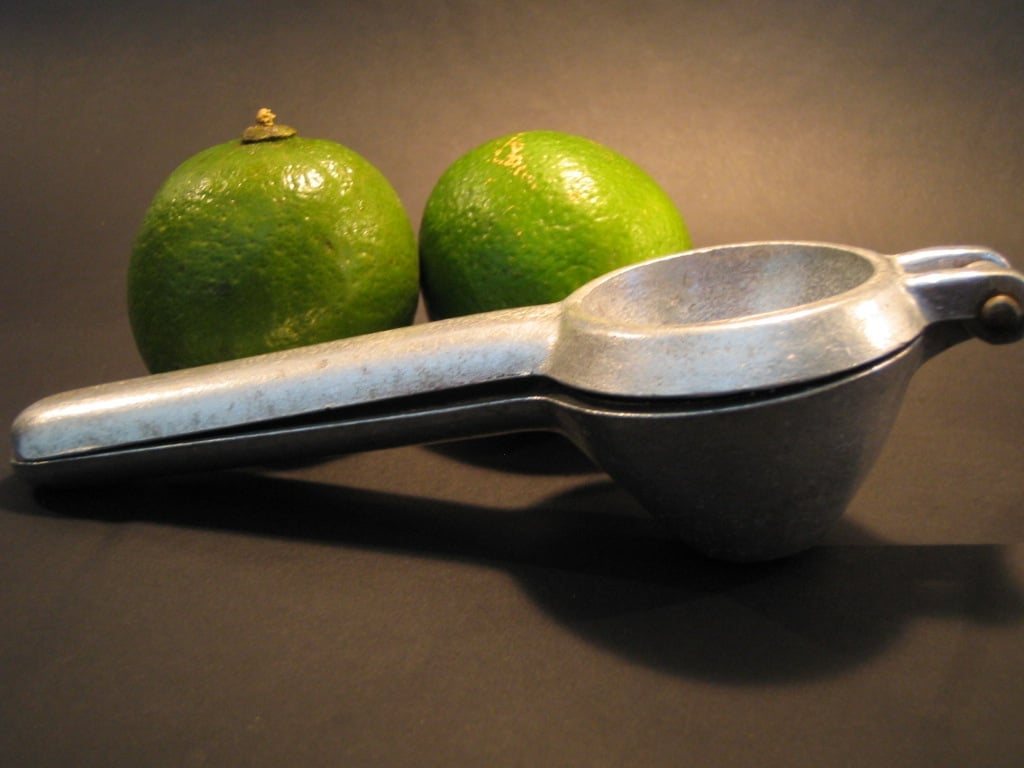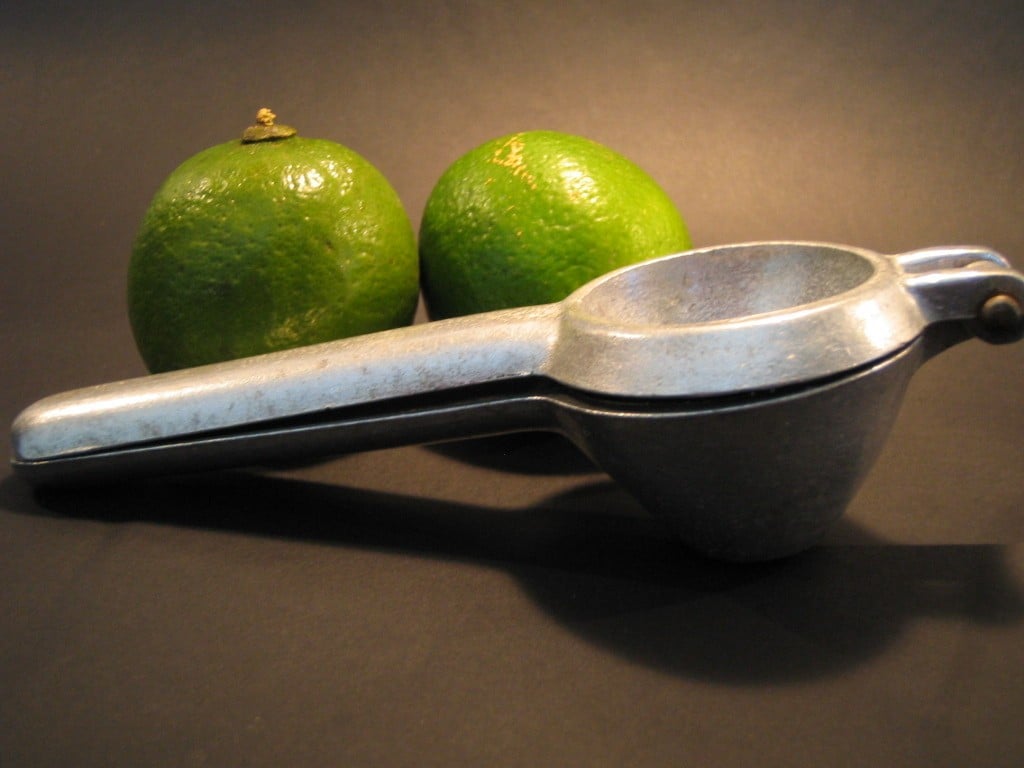 To Use: Open the press and place a halved piece of fruit cut side down in the cavity. Close the handle on top of the fruit while applying pressure until all the juice is pressed out.
Chef Hack for Manual Juicing
Don't want to spend money on a uni-tasking citrus juicer? Juice your citrus using a pair of tongs! It's a built in manual citrus juicer that you probably have on hand!
Simply open the tongs horizontally and place a halved piece of citrus cut side down in between the tongs. Put it as close to the end where the tongs meet as possible.
Squeeze the tongs to release the juice, but make sure to have a bowl under the citrus before squeezing! Don't forget to strain the seeds!
Practice Makes Perfect
If you have an overabundance of lemon juice sitting around. Or you're just looking for some recipes that use citrus juice? Here are some I recommend:
Thanks for stopping by!
Happy Cooking! 🙂