Let's kick of the Thanksgiving festivities this year with one of the quintessential autumn flavors - corn! Learn about the differences in color, method, and grind of cornmeal, as well as a collection of sensational cornmeal recipes!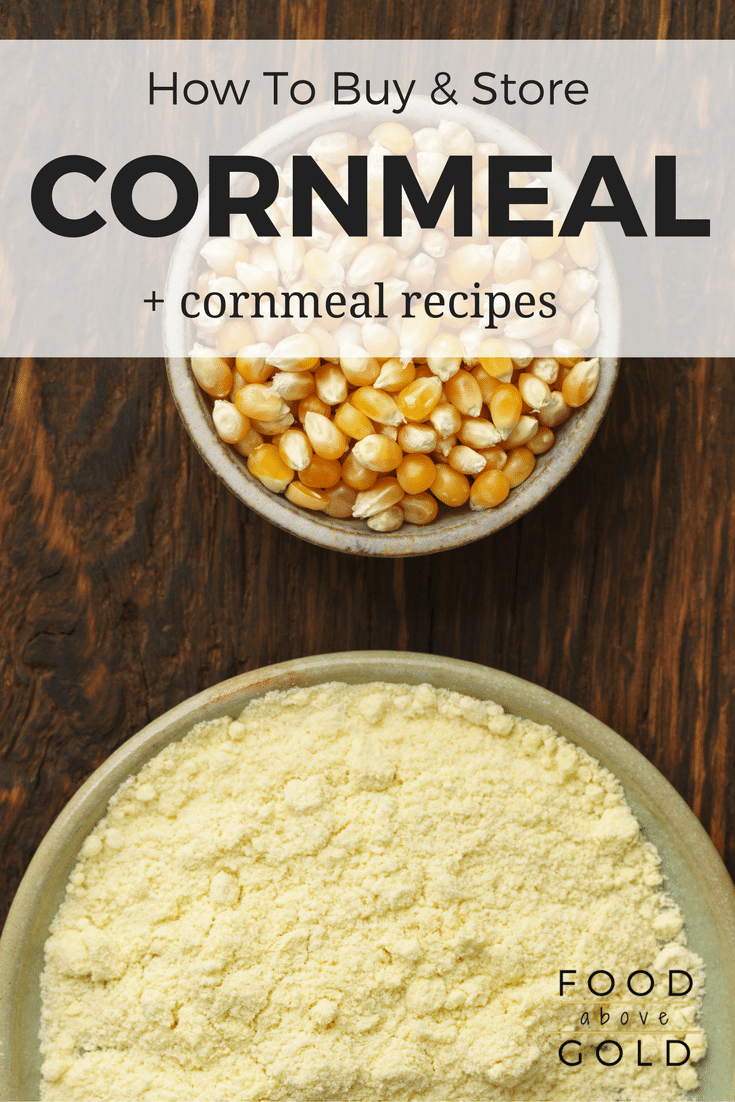 I hate cornmeal shopping. Cornmeal recipes rarely call for a specific type of cornmeal, and grocery stores always seem to carry five or six different varieties - so which kind do you buy? I've learned over the years that it is mostly about which kind you like, but we'll look at a few different characteristics so you can make informed choices next time.
Types of Cornmeal
There are three major categories of things to look for on your cornmeal packaging: color, method, and grind. Occasionally you'll find packages that are discreet and don't mention which sub-category it falls under. If that is the case with your store's selection, I've also listed what defines each one.
Color. This is mostly a personal preference, but each one has different attributes which are determined by the strain of corn used.

White. Use this kind of cornmeal when you want a light and mild flavor. This kind is popular for corn muffins in the South.
Yellow. More popular in the North, this kind of cornmeal is preferable when making pastries. It is also higher in vitamins A and B.
Blue. This one is sweeter and packs more protein and antioxidants that its lighter counterparts.

Method.

Steel-Ground. This is the more modern way you'll find cornmeal. The steel rollers that grind it almost completely remove the hull and germ (very similar to how white flour is made - which also means it is not a whole-grain cornmeal.) leaving behind only the endosperm. This makes it less nutritious, since it is lacking the fiber and healthy fats, but it does mean that it is less likely to spoil or go rancid. If the cornmeal you are looking at does not say how it is ground, it most likely uses this method.
Stone Ground (also known as water-ground). Instead of steel, the cornmeal is ground with stone rollers (that are propelled by water) that leave much of the hull and germ in tact. It is recommended that you store this kind in an air-tight container in a cool, dark place if you can use it within a couple of weeks. If you need a longer shelf life, store it in an air-tight container in the refrigerator. This prevents the fats in the germ for spoiling.

Grind. Cornmeal varies quite a bit in how coarse it is, making each type better for different things. Regardless, you can use them interchangeably if needed.

Fine. Think of this one more like corn flour. It is slightly powdery and great for making things that you want to taste like corn, but not have too much of the texture; like muffins, a thickener for sauces, waffles, etc...
Medium. Medium cornmeal is a little more...rustic. It is favored by southern bakers for creating a bit more texture in their cornbread, as compared to finely ground cornmeal which yields a more cake-like texture.
Coarse. This is the largest grind available, and due to its size, it sometimes takes longer to cook as it needs more time to absorb moisture. Often, companies will advertise coarse cornmeal as polenta or grits even they are the same thing.
Like I said earlier, what kind of cornmeal you choose is a personal preference thing. Cornmeal is wonderful because it is a gluten-free grain that packs a lot of flavor. Don't be afraid to experiment with different types of cornmeal. I usually keep medium stone-ground in my pantry and pulse it in a blender when I need a finer consistency.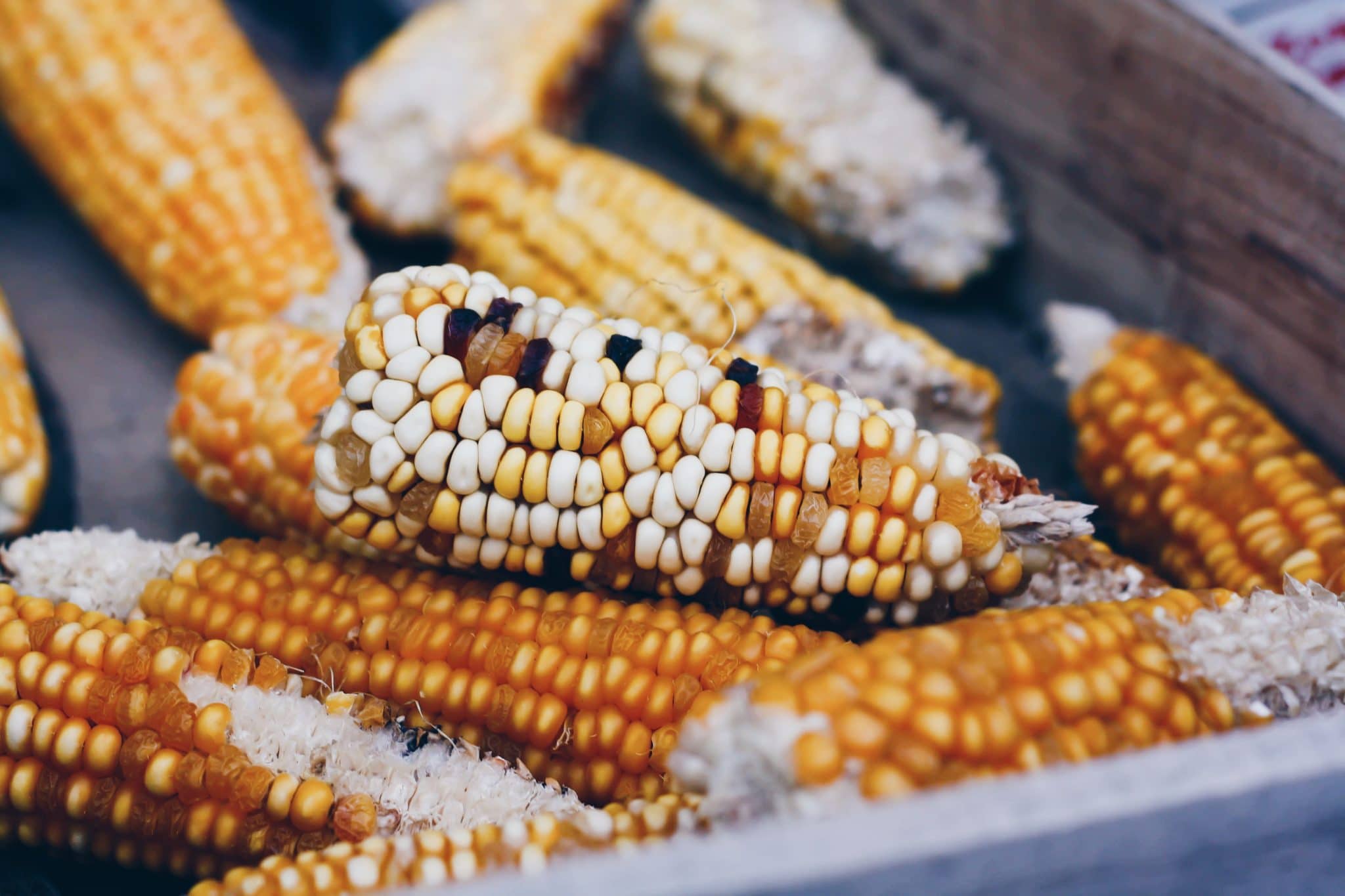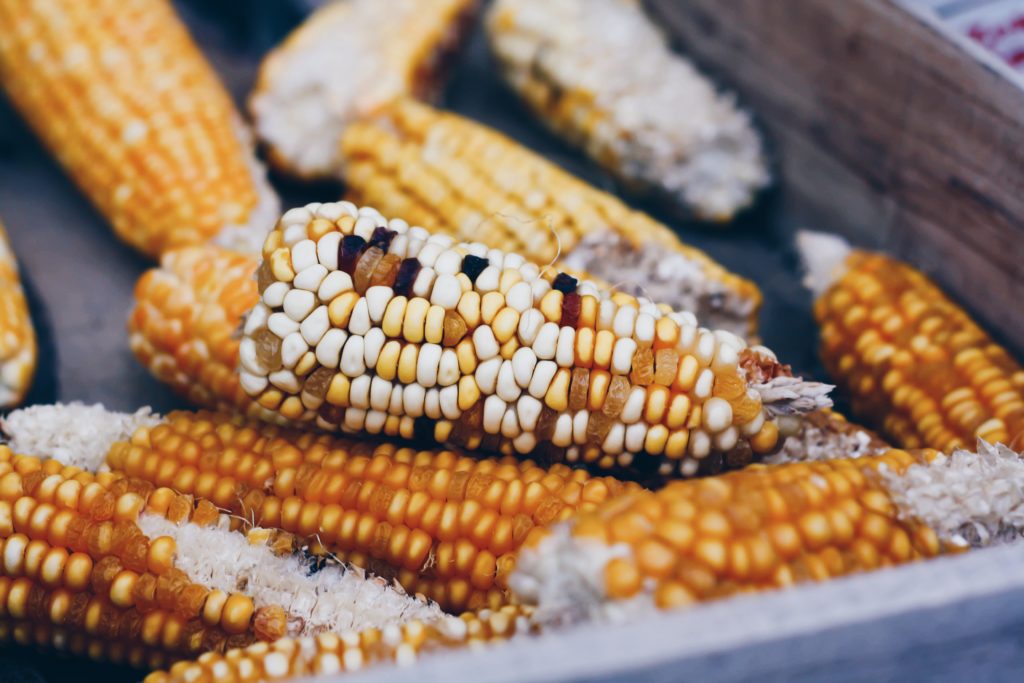 How To Store Cornmeal
Since cornmeal has the ability to go rancid, proper storage is necessary. Especially if you are storing steel-ground cornmeal. Make sure to keep your cornmeal in an air-tight container preferably in a dark, cool place. It can keep like this in the pantry for up to 12 months, the refrigerator for up to 18 months, and the freezer for up 24 months. Keeping it cold may be more necessary if you live in a warmer climate where weevils, moths, or worms are more likely to find their way into your pantry.
---
Did you know that sifting was originally used as a way of removing bugs and stones from grains?
---
To prevent your cornmeal from going rancid before you use it up, buy it in small quantities, especially if you like to keep different varieties.
Practice Makes Perfect with these Cornmeal Recipes
If you have some cornmeal laying around and you want some inspiration for ways to use it - look no further! Here are some cornmeal recipes I recommend trying:
Thank you so much for stopping by!
What is your favorite kind of cornmeal? Do you have any tips for buying or storing it? Tell me in the comments or show me on social media - @foodabovegold. If you used this post to master buying and storing cornmeal, or made one of the cornmeal recipes, show me using the hashtag #CallMeMichelin!
Happy Cooking! 🙂