Want to impress your friends and family and make the world's most epic apple pie? Now you can with my #1 tip for the best apple pie you've ever tasted!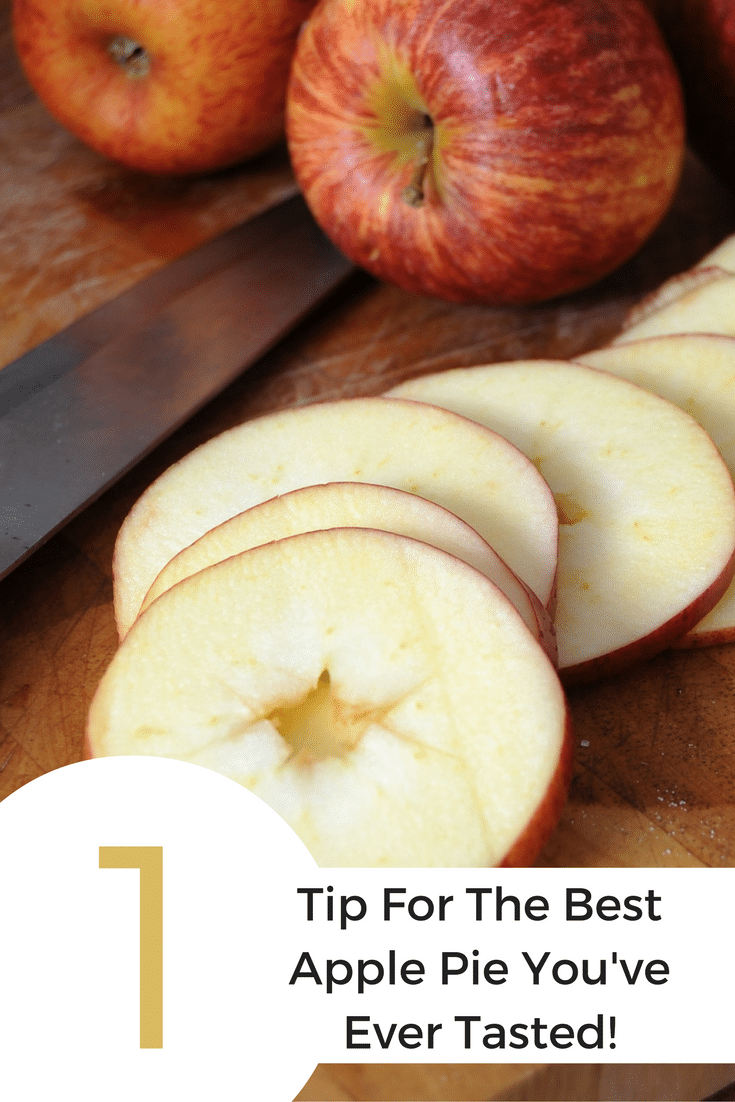 I don't know about you, but I feel like apple pie is the ultimate pie. It can be enjoyed year round (National Apple Pie day is even in May) and works well as a delectable dessert at any dinner party. However, when I look up many apple pie recipes I find that they are lacking this one tip for making the best apple pie you've ever tasted.
I know that when I make these "tips of the trade" posts, I usually have a whole slew of tips for you. While I can definitely give you other great tips (check out my posts on making epic pie dough, which includes a troubleshooting section) today I want to give you just one.
#1 Tip For The Best Apple Pie
Did you read last week's post about how to buy & store apples? We touched on all the basics of how to pick out the best apples, keep them fresh, and even had a FAQ section that answered questions like "What are the best apples for baking". This one question is going to be the focus of our tip – the apples. There is a consistent problem with 90% of the apple pie recipes out there, and it shows up in two different ways. Simply, the apples are not the focus. Either that means that it is drastically over seasoned with spices, or the apples chosen are not diverse enough to bring a flavor that makes you says "Oooh…Ahhhh…." when you bite into it. So, what is exactly is my #1 tip for the best apple pie? Diversification.
Most of the recipes you find stick to one single type of apple, correct? If I look at the first page of google searches for "apple pie recipe", you know what apples get included? Either Granny Smiths or an overgeneralized "tart apples" (which is why my FAQ includes a "Which apples are tart?" section). There are so many delicious apples out there, why would I limit my apple pie to just one? So let's look at how our apple choices effect our apple pie.
How This #1 Tip For The Best Apple Pie Works?
Those recipes on the first page of the google search are right, apple pie is best made with tart apples. More often than not though, Granny Smith's aren't the only ones your store (or better yet, your farmer's market) carries.
Flavor. If you are a connoisseur of apples, then you know that every single apple has its own unique flavor. For instance, SweeTangos taste like they have been sprinkled with autumn spices, while Pink Lady's are extremely tart but sweet at the same time with a _____. By diversifying your apple choices you are giving your apple pie a more balanced flavor that can be easily adjusted to your palate.
Texture. If you've ever played around with baking with apples, you know that some apples like Red Delicious or McIntosh, disintegrate and turn brown as they are baked. This makes your pie filling mushy and unappetizing. By diversifying the apples you choose though, you can choose some that will creating a natural applesauce-like coating around your crunchier apples. This not only improves the flavor, but helps your pie stand out from others.
Sauce. Normally you need flour or cornstarch to hold together the sauce of your pie, right? Apples have a natural bonding agent present called pectin. It is found in higher amounts in red apples, so adding in red apples to your pie will help your sauce hold together better. This is especially beneficial if you are someone who doesn't peel their apples, as pectin is most present in the skins.
As you can see, choosing an assortment of delicious apples for your pie will give your pie an exclusive flavor that will have everybody asking what your secret is. It's time to let the flavor of the apples take back the apple pie!
What Apples Should I Use?
The very best way for you to pick your apples is to play around with them. However, I like to use a ratio of one sweet apple to every 3 tart apples I use. This makes grocery shopping a bit more of a game as you weigh your apples out, but it is SO worth it. Do you have a tried and true favorite apple pie recipe? Don't worry, you can continue to use it by replacing the Granny Smiths with a combination of tart apples. It shouldn't change how the rest of your recipe cooks, but it should improve flavor!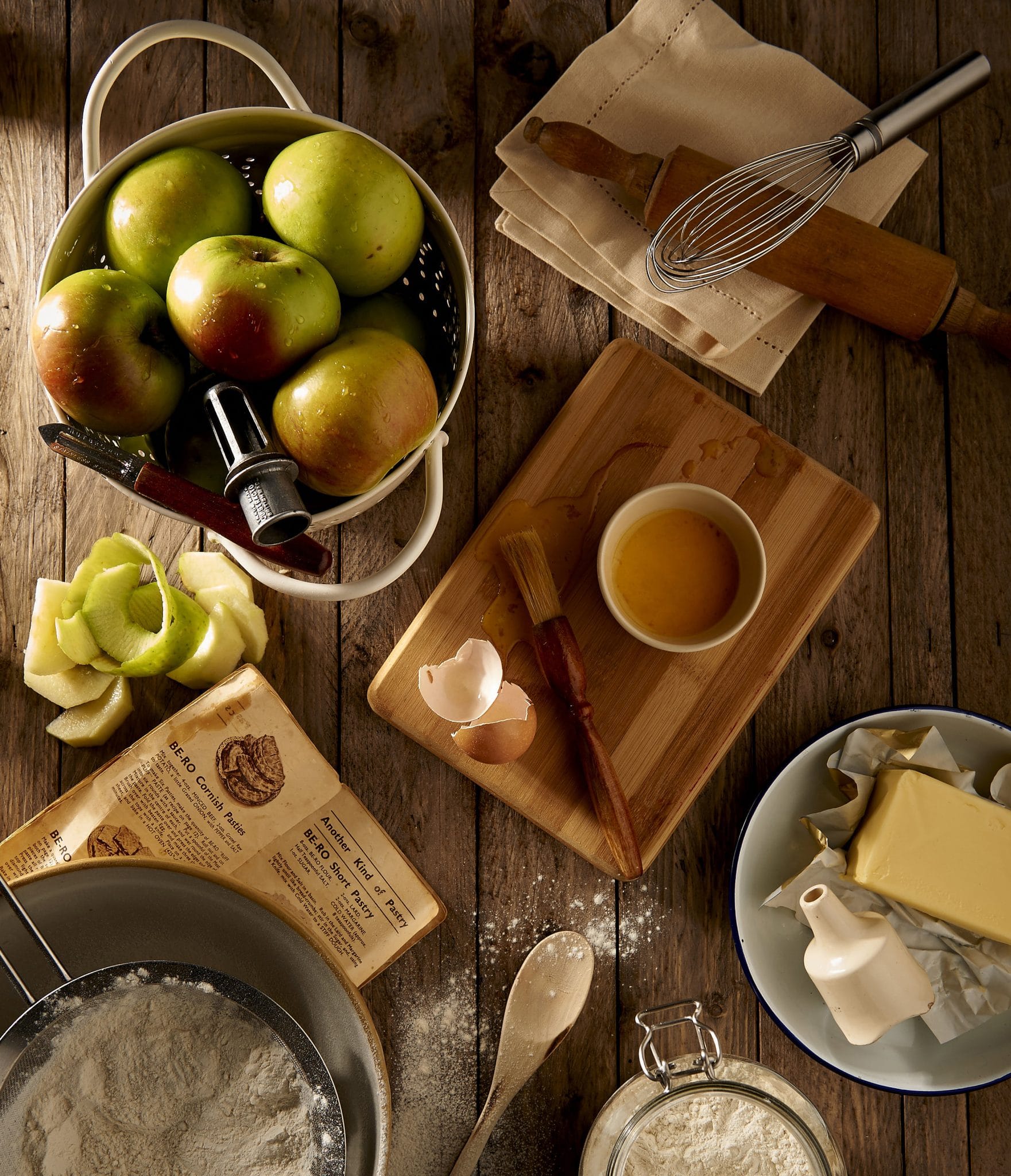 Thanks so much for stopping by!
What apples do you like to use when making apple pies? What did you think of my #1 tip for the best apple pie? Are you going to try it out? Tell me about it in the comments or show me on social media – @foodabovegold. Did you use today's post to help you improve your apple pie game? Don't forget to show me a picture and tag it #CallMeMichelin so everyone can see your great creations!
Happy Cooking! 🙂