Many baking recipes call for room temperature eggs. Find out whether or not they're really important to use and why.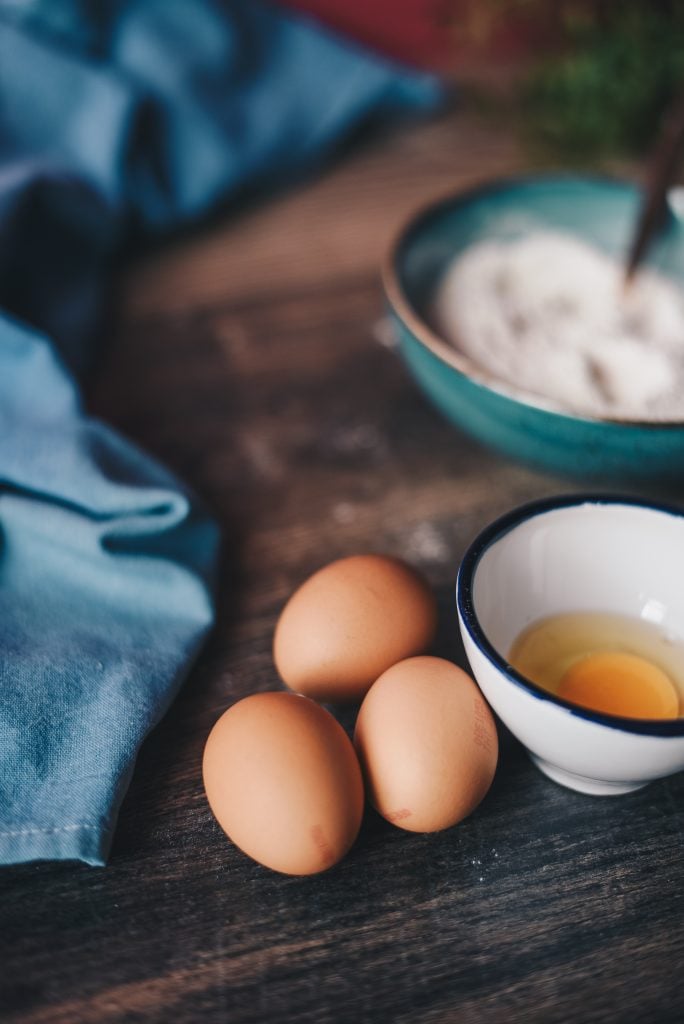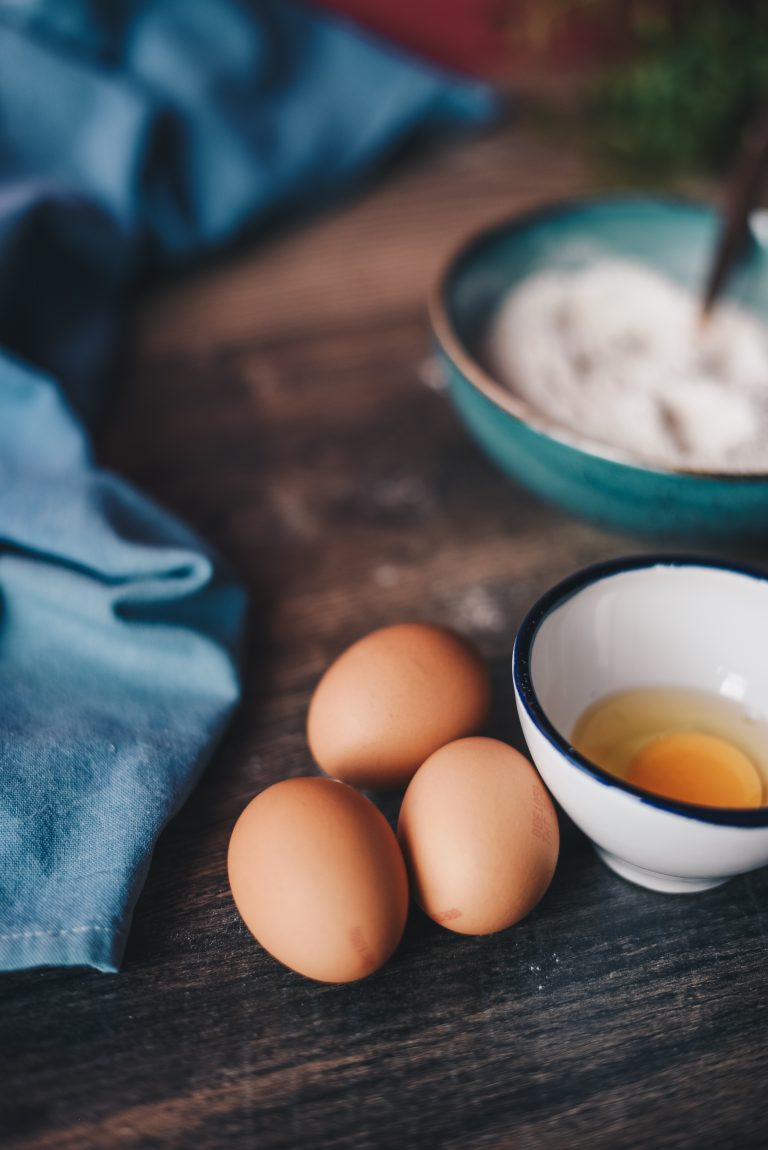 Whether you are just stepping into fancy baking, or you are pastry aficionado, many baking recipes call for room temperature eggs. Just like using cold butter for creaming together a cookie dough can backfire, the same is true for using cold eggs.
Are Room Temperature Eggs Safe?
The biggest concern with using room temperature eggs is that they they carry food borne illnesses, like salmonella. When you're baking with room temp eggs however, this isn't too big of a concern. As long as they get cooked. Heat kills off most of the bacteria that the eggs may have, so baking your dessert in the oven will take care of that. If they won't be cooked in the oven, make sure that the liquid you are adding to the eggs is at least 160°F.
If you're really worried about the eggs making you sick, only let them sit on the counter for the bare minimum time needed to get them warmed. About 30 minutes. Additionally, using the freshest eggs you can find will reduce the likelihood of bacteria. If you want more information on how to buy and store eggs, check out this post.
Are Room Temp Eggs Better For Baking?
First, keep in mind that baking is a very precise chemistry. When one ingredient is altered, it can completely change the final product.
In the case of baking with a fat that can harden, like softened butter or cream cheese, adding in cold ingredients can reharden the fat. Baking with room temp eggs prevents this from happening. It gives you a smoother batter and also helps coagulation, which keeps your desserts moist.
In desserts that rely on air incorporation, like meringues or sponge cake, room temperature eggs whip up better than cold and get a greater volume. This lets them hold more air and creates a fluffier treat.
When Should I Separate The Egg Whites?
If you're an expert egg separator, you may not have a hard time separating the egg yolks from the whites. However, if you tend to break the yolk when separating eggs, you'll have better luck with them cold. When they're cold, they hold their shape better and have less risk of breaking than room temperature eggs.
For most baking, if you separate your eggs before starting the process of preheating or preparing your pan. The whites or yolks should be at room temp by the time you begin mixing.
How To Get Room Temperature Eggs Quickly
If you forgot to set out your eggs, don't fret. They only need to sit on the counter for about 30 minutes to come to room temperature. For many people, this is about the same amount of time it takes for you to assemble the ingredients, prepare the pan, and preheat the oven.
If you realize that your recipe calls for room temp eggs too late, you can hack your way by putting them in a bowl of warm water. This should bring the eggs to room temp in about ten minutes.
Ways To Use Room Temp Eggs
Personally, I do enough baking that I keep a carton of room temperature eggs on the counter after most shopping trips. If you're itching to put this information into practice and make a truly fluffy and decadent dessert, here are some recipes I recommend:
Thanks so much for stopping by!
Happy Cooking! 🙂