This tangy homemade lemonade sangria is a perfect on a hot day. Made with lemonade concentrate, this recipe takes only a little effort for big reward.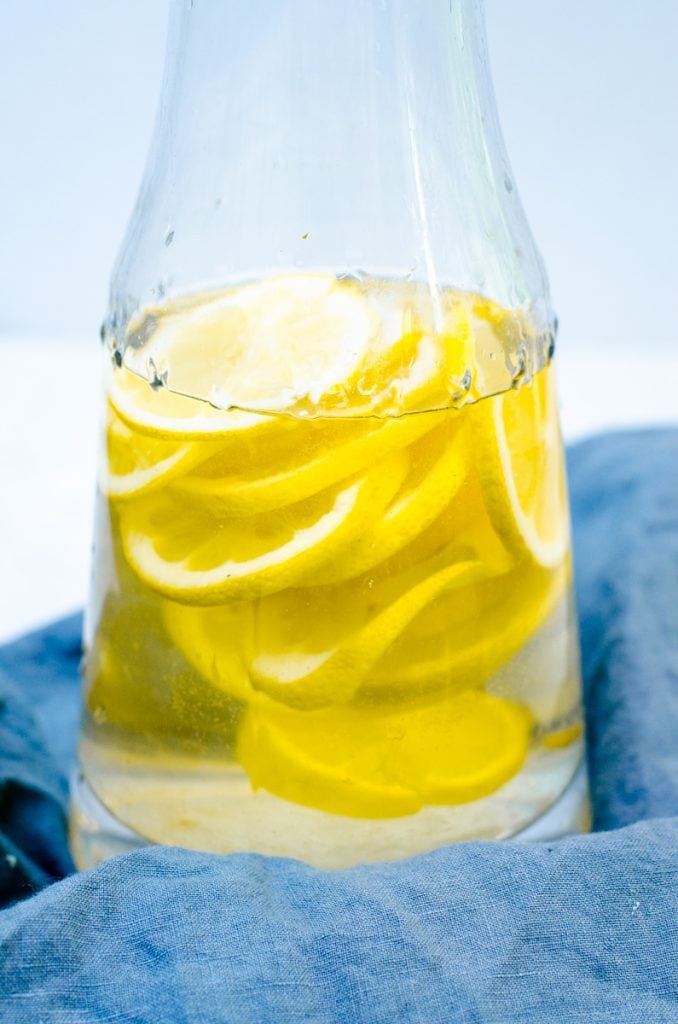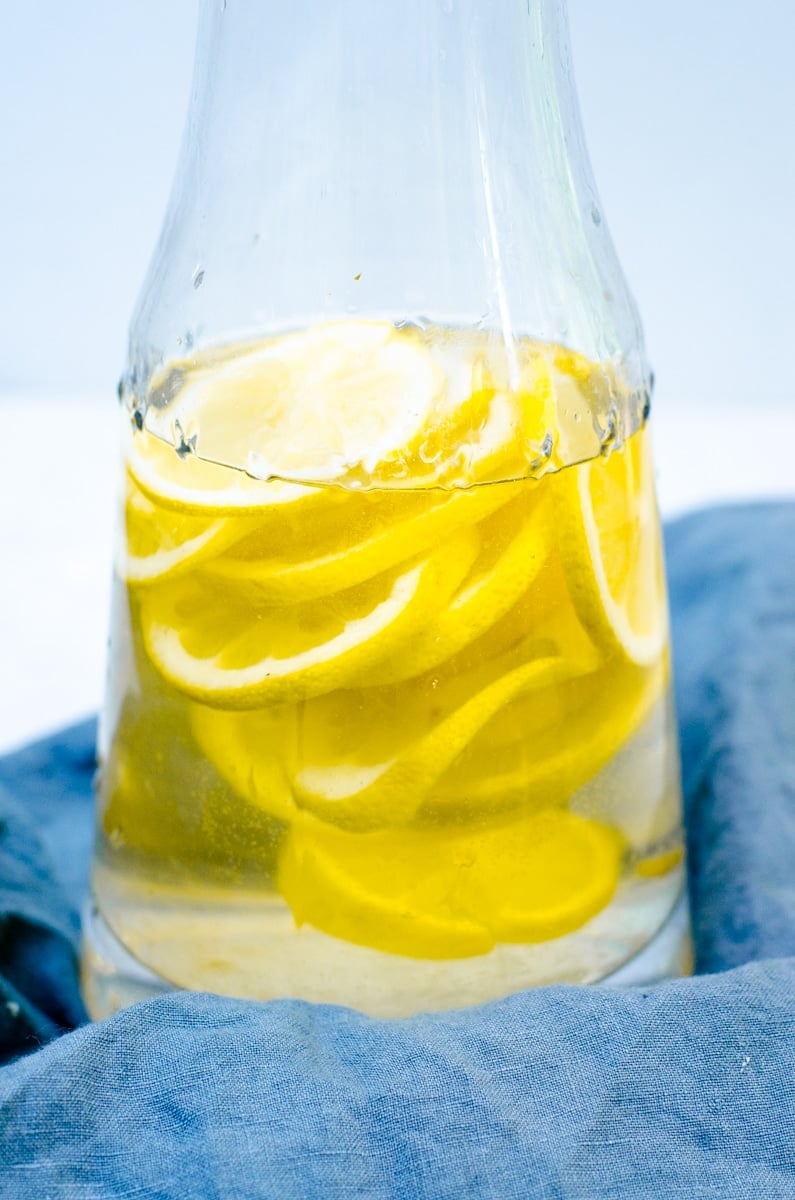 This simple white sangria recipe tries to stay as authentic as possible. Perfect for a 4th of July get together, cookout, or party, this lemonade sangria is always a hit.
What are Sangria Ingredients?
This simple recipe uses lemonade concentrate, white wine, and Prosecco along with a flavored brandy. If you want to change up the flavor profile you can add fruit to your preferences. (Like strawberry, raspberry, or peach.)
For this lemonade sangria recipe I skipped the lemon lime soda and vodka because those are less true to the cocktail. While lemonade sangria itself is in no way authentic, I tried to keep it as close as possible.
Instead of those ingredients, I opted for a traditional flavored brandy. Just lemon flavored doesn't exist, but choosing a complementary flavor like will enhange the sangria's flavor. I like apple, pear, or apricot myself.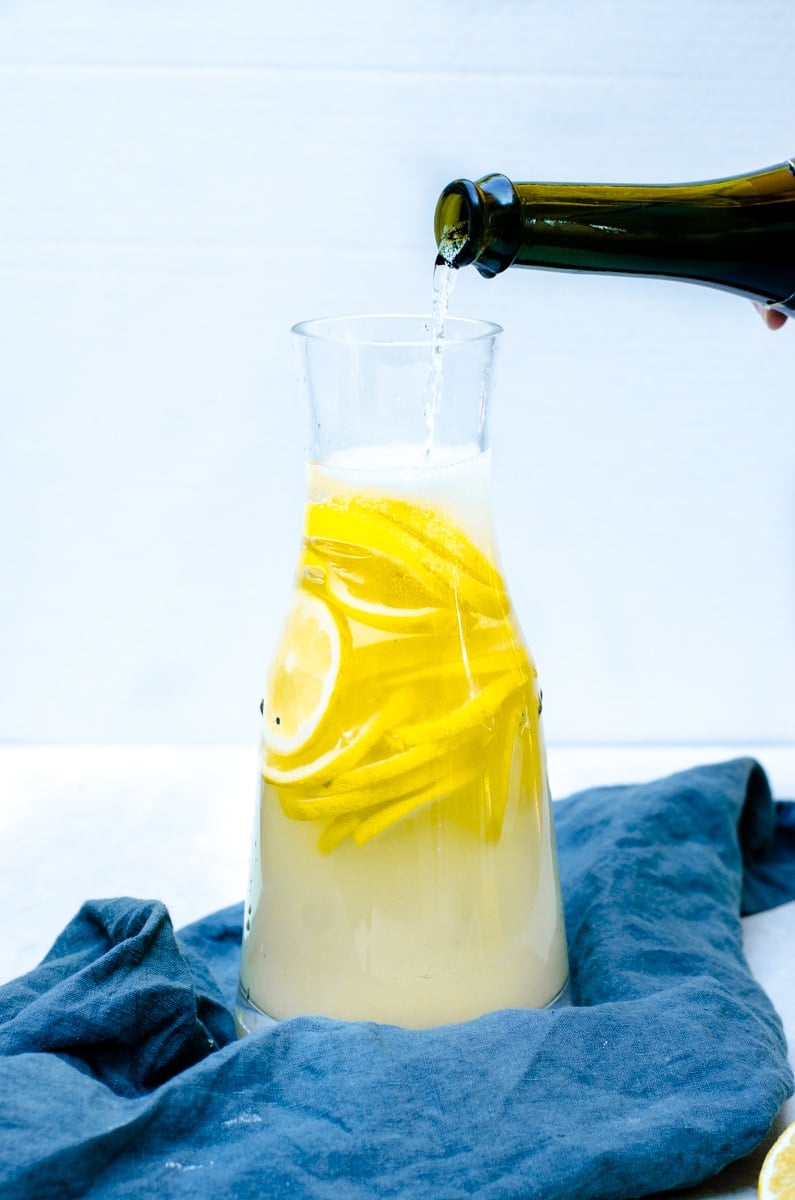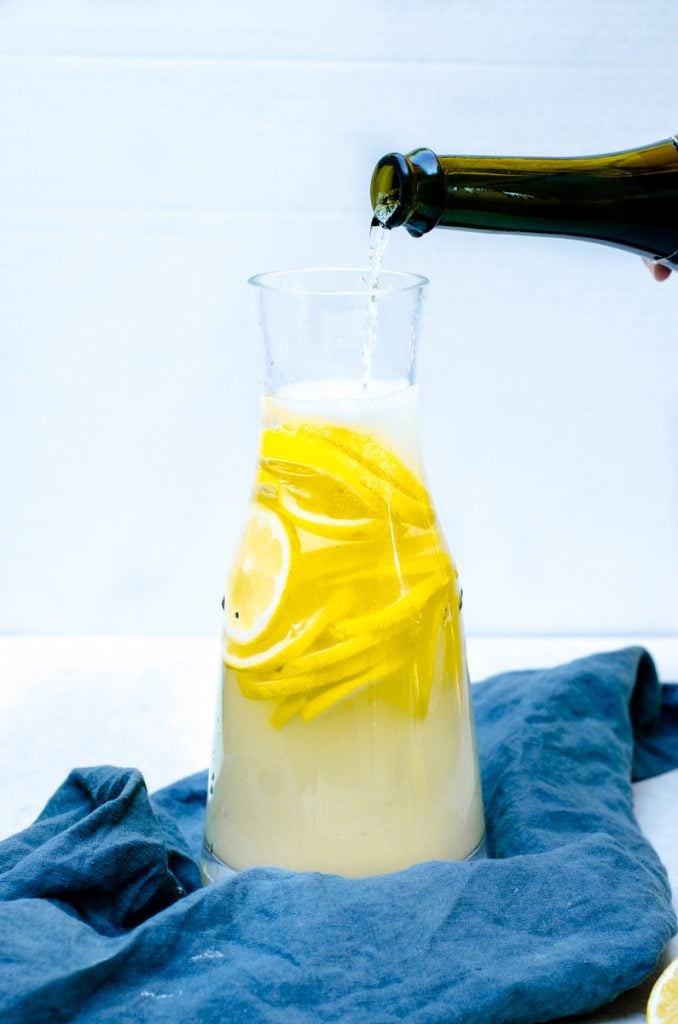 What Kind of White Wine?
The type of white wine you choose is completely up to you. I personally prefer Pinot Grigio because it is relatively neutral in flavor. Chardonnay or Sauvignon Blanc would both work well also. They just tend to have a crisper taste.
As for the Prosecco, you can exchange it for any dry sparkling white wine available. I like Prosecco because it is a bit sweeter than sparkling wine because of the type of grapes used. keep it mind that it will balance better with the lemonade sangria.
What Kind of Lemonade?
This simple recipe is best made with homemade lemonade concentrate. It isn't necessary, you can use Minute Maid instead, but the flavor is a lot better with the homemade.
Once you've chosen your lemonade concentrate, make sure that it is completely thawed out before using it. If it is still partially frozen it will not mix the flavors together as well.
Also, make sure you are using CONCENTRATE not straight lemonade or the sangria will be too watery.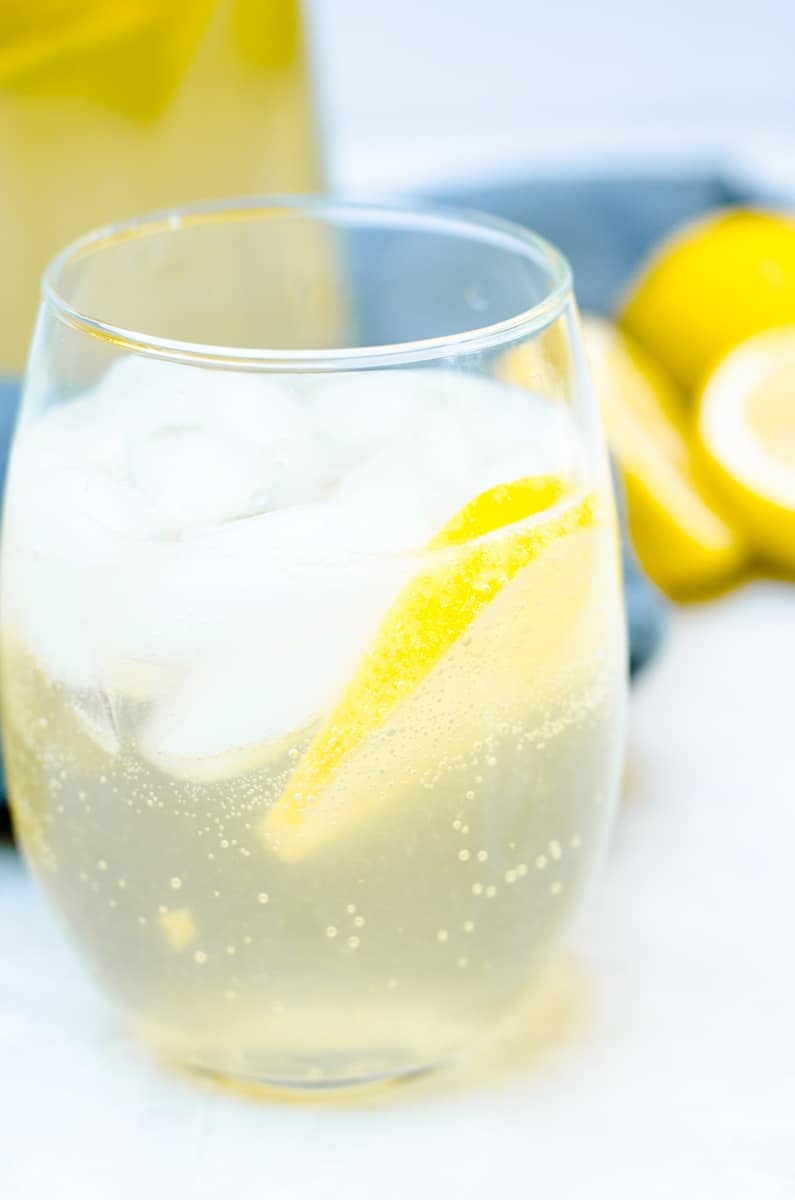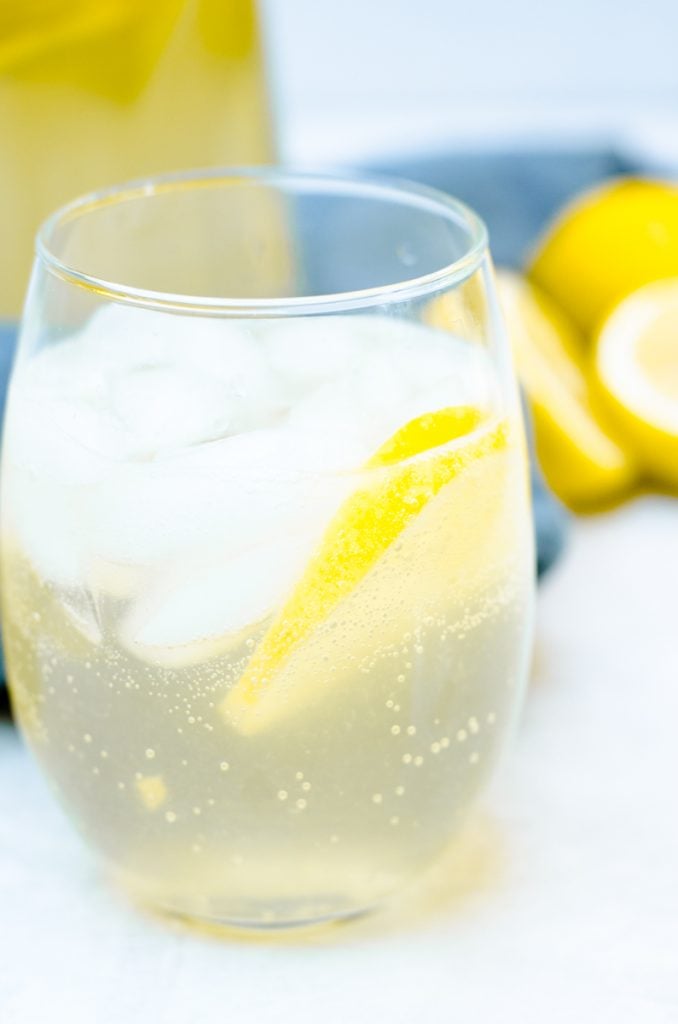 How To Assemble It
To make the lemonade sangria, place the lemon slices and brandy in the bottom of the pitcher. Lightly smash the juice out of the lemon slices with the brandy using a muddler or wooden spoon. Then top it with the white wine and lemonade concentrate. Allow this to sit for at least four hours before serving so the flavors can marry.
Once ready to serve, fill a glass with ice and pour the lemonade sangria on until it is ⅔rds full. Top it with the Prosecco and add fruit for garnish.
If you want to assemble the lemonade sangria entirely, make sure to choose a large pitcher. This simple recipe makes 2 ½ quarts before any ice is added.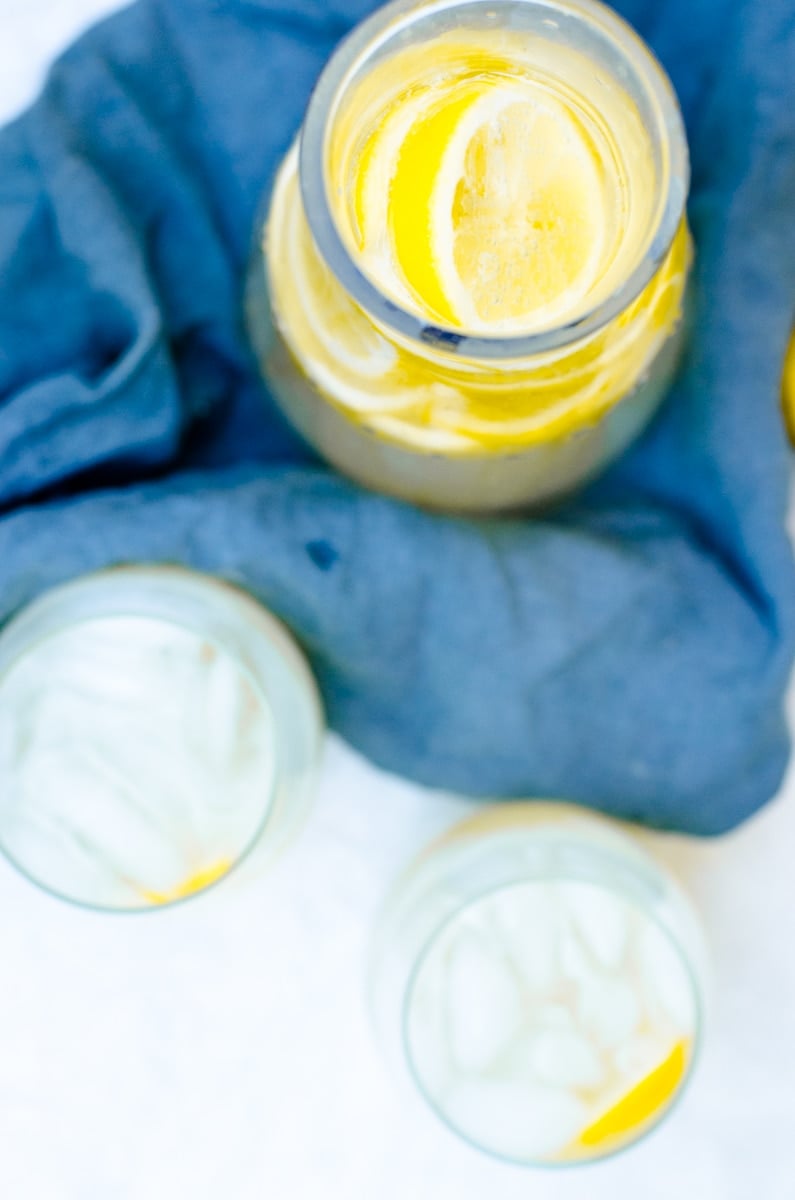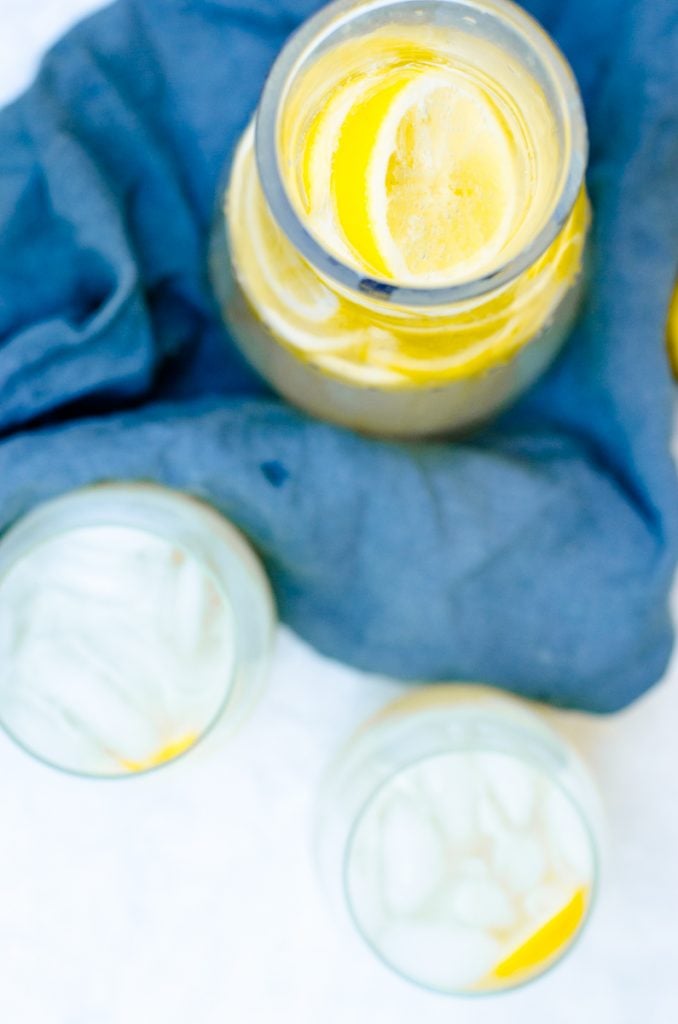 Lemonade Sangria Recipe
I love this recipe because it mixes two of the best summer drinks into one. Start the sangria early in the morning so it is ready to enjoy during the afternoon.
Looking for some other great cocktail ideas? I recommend:
---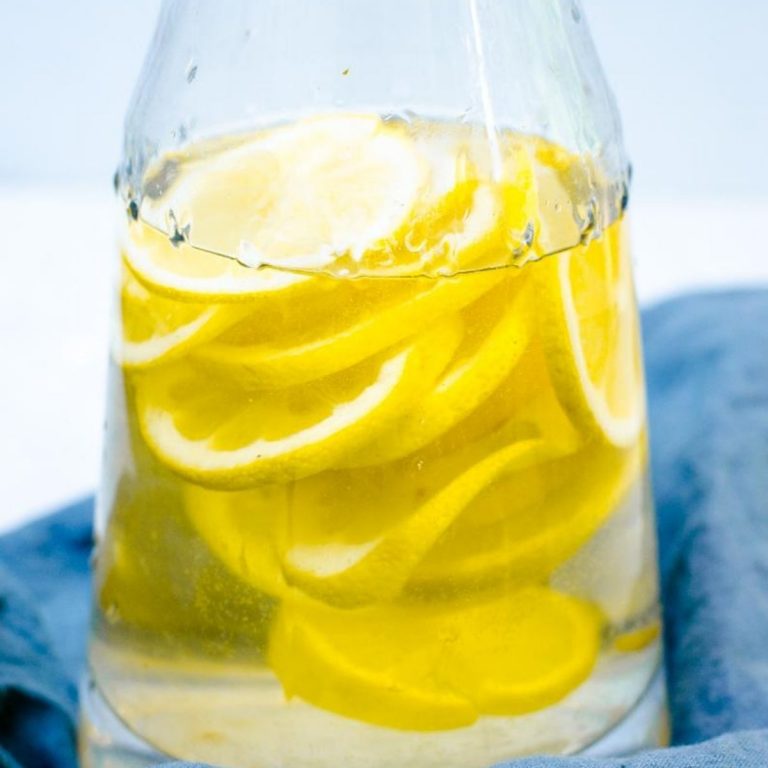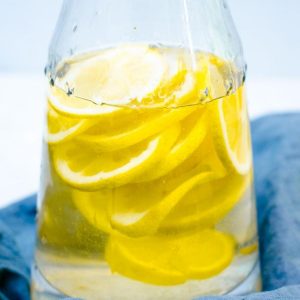 Homemade Lemonade Sangria
This bright and tangy white sangria is a perfect drink for a hot day. Add fruit to change the flavor profile.
Pin it for later?
Instructions
In the bottom of a large pitcher, muddle the lemon slices with the flavored brandy until the lemons have released some juice. Add in the lemonade concentrate and white wine and chill for four hours.

Lightly stir in the Prosecco and serve over ice. Use some of the fruit from the pitcher for garnish.
Notes
Add extra sliced fruit like strawberries, peaches, blueberries, or mango to change the flavor profile.  
Nutrition
Serving:
1
serving
|
Calories:
251
kcal
|
Carbohydrates:
45
g
|
Protein:
1
g
|
Fat:
1
g
|
Saturated Fat:
1
g
|
Sodium:
12
mg
|
Potassium:
185
mg
|
Fiber:
1
g
|
Sugar:
37
g
|
Vitamin A:
8
IU
|
Vitamin C:
29
mg
|
Calcium:
24
mg
|
Iron:
1
mg
Tell me how much you love this recipe
and show off how you made it!