Learn how to make boiled eggs that are soft, medium or hard. Get yolks so creamy and dreamy you'll want to make boiled eggs every day!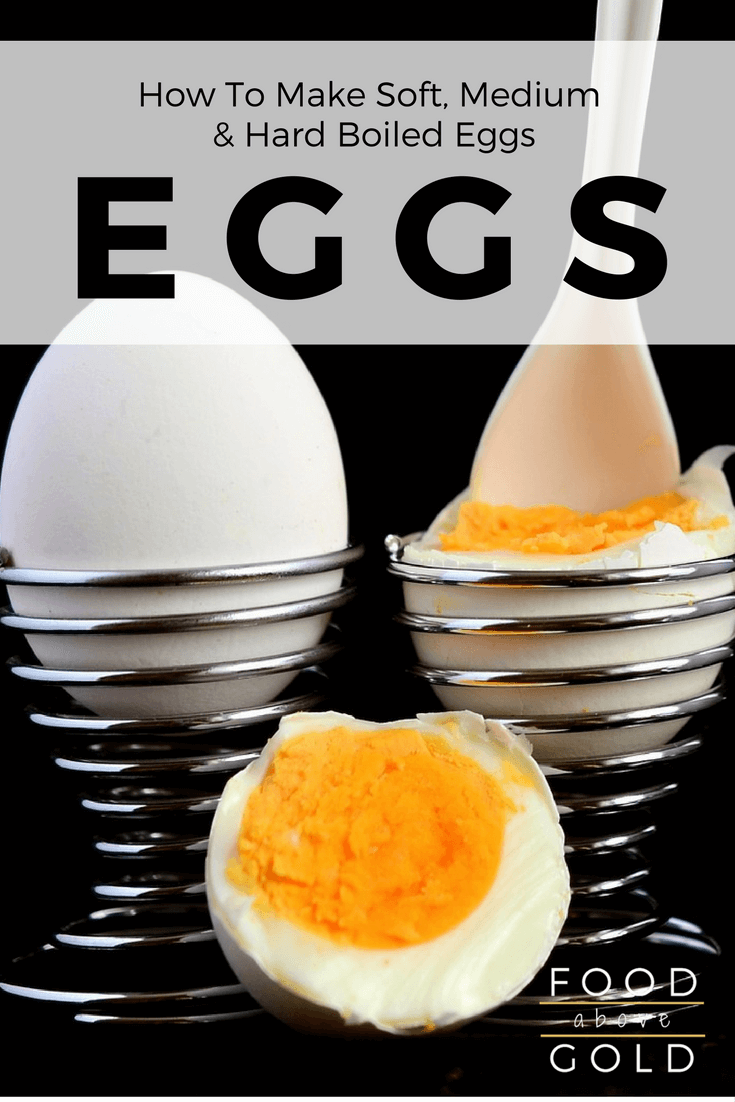 I don't know about you, but I'm really loving that soft and medium boiled eggs are making a comeback. I love a good runny yolk, and the solid egg white gives any dish a fun and interesting texture. Today, we're going to cover what it takes to get boiled eggs to soft, medium, or hard. All of them use the same technique of simmering, but there is an second method for the hard boiled eggs that is good if you like a firmer yolk.
If you would like to get a visual idea for the center of each egg and what it should look like, here is a nifty infographic from BBC (although I don't agree with the times) worth checking out.
How To Make Soft Boiled Eggs
Soft boiled eggs have a white that is just barely congealed and yolk that is very runny but warm. It's a great alternative to poaching and is a very versatile way to enjoy eggs. It can be used for dipping things into, coating something with the yolk, or scooping out to eat plain. The real trick to soft boiled eggs is the simmer - so it's important you go brush up on your temperature ranges for poaching, simmering, & boiling.
To make soft boiled eggs:
Bring a small pot of cold water to a boil.
Reduce the heat to a simmer* and slowly lower in your eggs one by one. Make sure they have enough room to wiggle freely.
Cook for 5 minutes for a runny yolk or 6 minutes for a firmer yolk.
Carefully lift each egg out of the water and run under cold water for 60 seconds (you could also carefully submerge them into an ice bath). Peel and serve immediately.
---
Tip: Wipe or rinse your knife between cutting each soft boiled egg to give it a clean appearance.
---
* This is where the temperature of your simmer is so important. If you put more than 2 eggs into your water at at time, the coldness of the eggs from the fridge will reduce the temperature of the water to less than simmering. This means you'll have to add additional time for cooking - one minute for each egg. I find it increasingly difficult to get an nice soft boiled egg doing more than one or two at a time. Once you get a feel for it, you're a master, but try to maintain that simmer to help yourself out!
How To Make Medium Boiled Eggs
Medium boiled eggs are popular for dishes like ramen, nicoise, and will also show up in Thursday's recipe for salmon & grits. They have a solid white with a gelatinous yolk, and they're made in the same fashion as the soft boiled eggs. Keep an eye on the temperature of the water and be careful not to overfill your pot or it will take longer.
To make Medium Boiled Eggs:
Fill a small pot with enough cold water to cover the eggs and bring it to a boil.
Reduce it down to a simmer and gently lower the eggs one-by-one into the water.
Cook for 7 minutes and carefully remove the eggs from the water.
Cool them under cold running water for 60 seconds, or place them in an ice bath. Peel and serve.
If you're having a hard time peeling your medium boiled eggs, just run them under cold water for a little bit longer to help encourage the shell away from the white.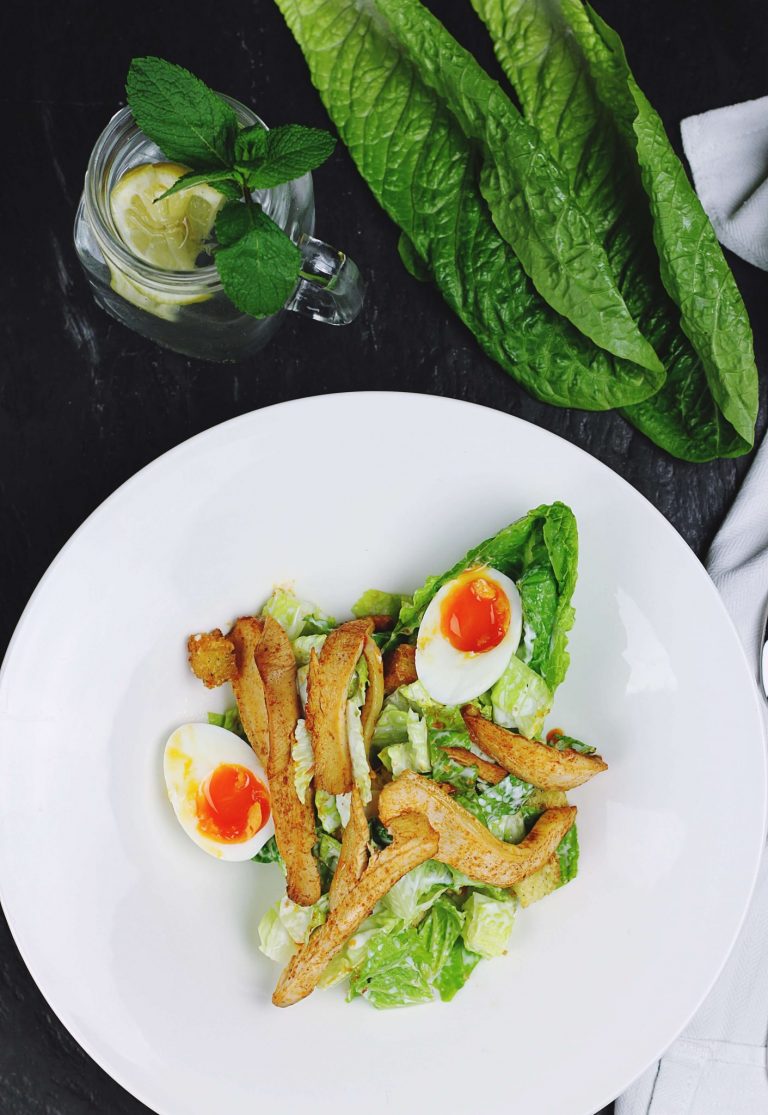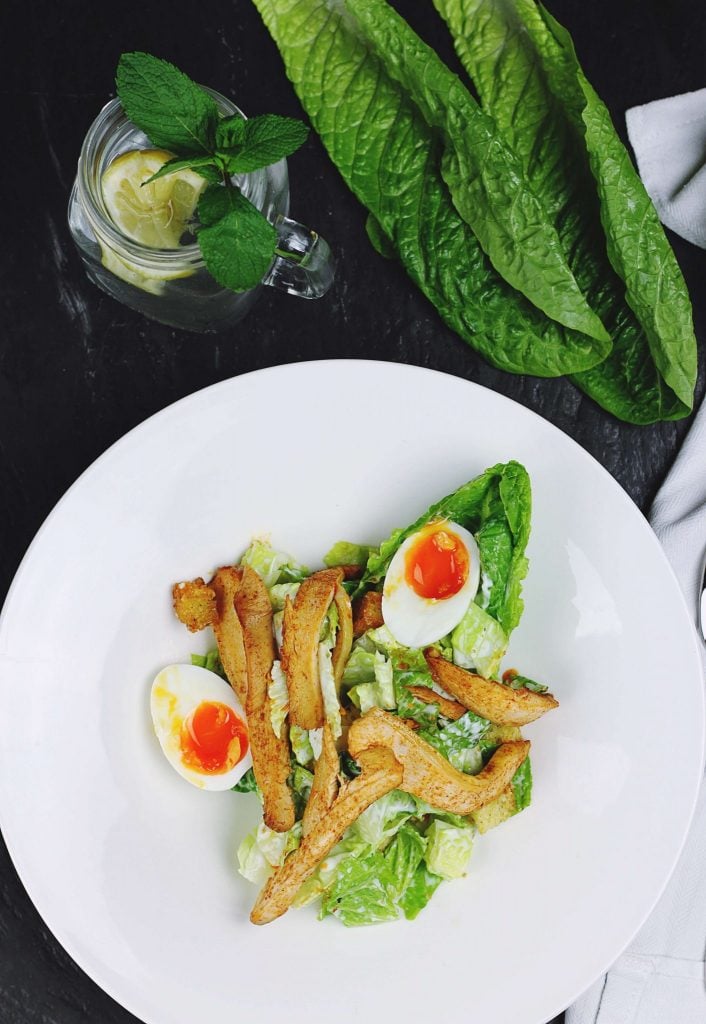 How To Make Hard Boiled Eggs
You guys, this is revolutionary! No more hard boiled eggs that have that weird green ring or gray yolk. Instead, this method makes a perfectly soft and flavorful yolk that won't dry your mouth out when you bite into it! If that's how you like your hard boiled eggs no problem, you can just add a few more minutes to your cook time and you'll get that same result. However, cooking it this way will give you beautiful boiled eggs that you'll want to put on salads and show off to your friends!
To Make Hard Boiled Eggs:
Fill a small pot with enough water to cover the eggs by an inch. Bring it to a boil.
Reduce the water to a simmer and gently drop each of the eggs, one at a time, into the water.
Let simmer for 12-14 minutes.
Remove the eggs from the simmering water and put them into an ice bath. Once cooled, peel and serve.
If this method is too uncomfortable for you (if you're like me and you grew up boiling them with a lid), then I recommend that you try this instead:
Place your eggs in the bottom of a pot with enough room for them to move freely. Fill the pot with enough cold water to cover the eggs by at least one inch.
Bring your water to a boil and turn off the heat. Cover the pot with a lid and set the timer for 12 minutes.
Remove the eggs and submerge them in an ice bath for 1-2 minutes.
Peel and serve.
Thanks so much for stopping by! What is your favorite way to eat boiled eggs? Do you have any favorite tips or tricks for getting them just right? Tell me about it in the comments or show me on social media - @foodabovegold. Make sure to tag it #CallMeMichelin to show off your mad skills!
Happy Cooking! 🙂