This shop has been compensated by Collective Bias, Inc. and its advertiser. All opinions are mine alone. The following content is intended for readers who are 21 or older. #WAWineTime #CollectiveBias.
---
Take your everyday meal from bland to brilliant with Charles Smith Wines and this delicious Gourmet Slab Grilled Cheese!
---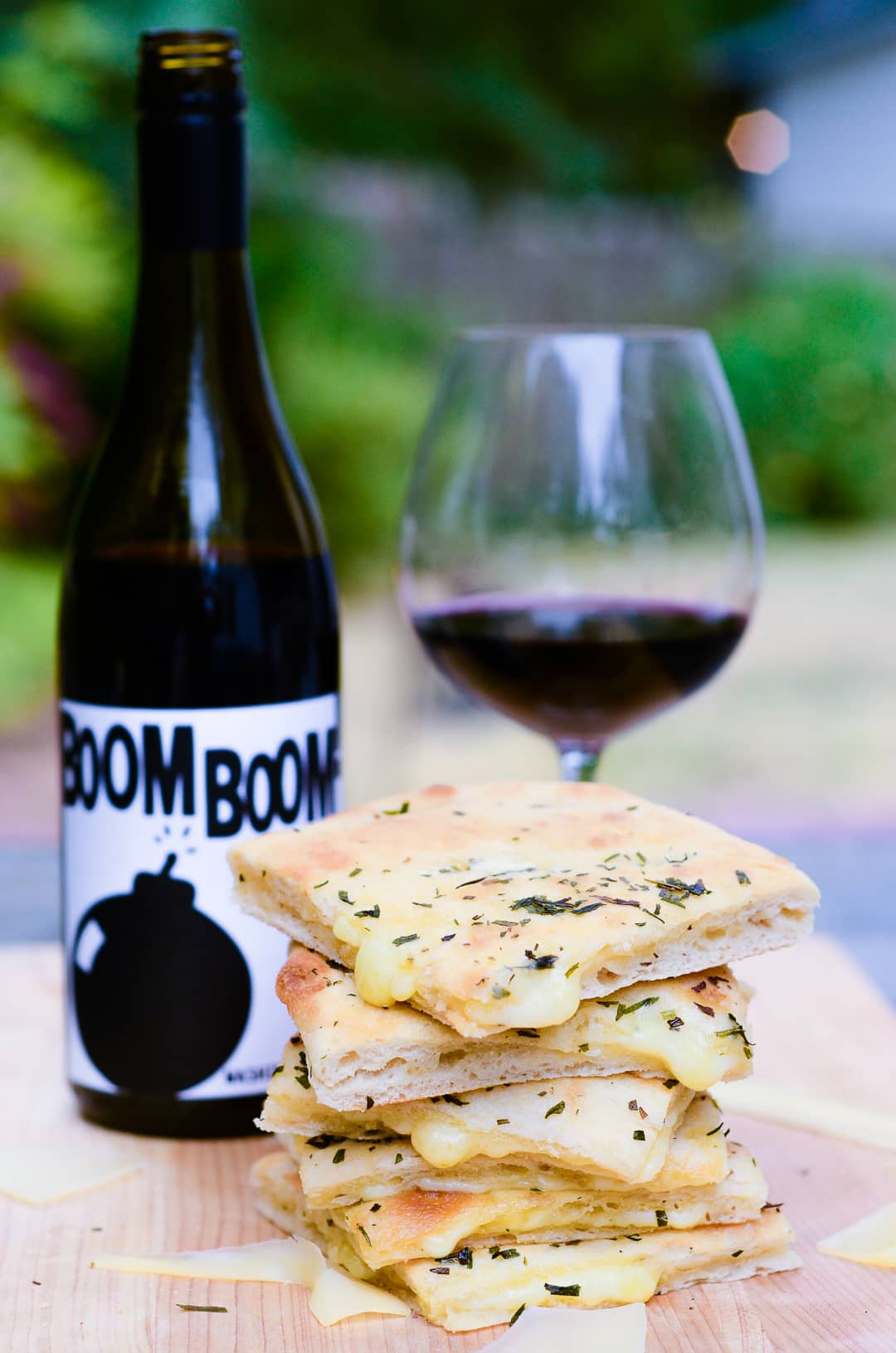 Wine is an essential part of our weekly meal planning. Whether we're buying it to enjoy as we cook, drink with our meal, or throw into our dish, there is hardly a week that goes by without wine worked into it. August is Washington Wine Month (learn more about it HERE) which features more than 900 wineries, 350 vineyards, and many award winning wines that have made Washington a destination location for wine lovers. Notably, it's also part of why I love to call Washington home! Celebrate #WAWineMonth with me and try one of my new favorites: Charles Smith Wines paired with this delicious gourmet slab grilled cheese.
Any month that celebrates wine is a good month to me, and Washington Wine Month is even better because all of the excellent wines are grown and made right outside my front door. Charles Smith Wines originally caught my eye because of their unique and modern bottle labels. When you're in an aisle full of fancy, hard to read script, big bold letters certainly stand out. The more I started looking into the brand, the more I came to love them and their approach: wine made to be enjoyed now, not kept on the shelf for multiple years until it ages well enough to be enjoyed. To achieve this, winemakers usually combine different varietals, but Charles Smith Wines remains true to the flavors of the individual varietal and vineyard.
As I continued my research, I became increasingly impressed. Charles Smith has been named winemaker of the year twice (by Wine Enthusiast in 2014 and by Food & Wine in 2009) and is currently the only winemaker to have ever won both awards. Even more impressive is the fact that Charles Smith only debuted his first wine in 2001 and has accomplished so much in such a small amount of time.
Charles Smith Wines makes many fabulous wines to try, including:
Kung Fu Girl Riesling

Eve Chardonnay

Boom Boom! Syrah

The Velvet Devil Merlot

Chateau Smith Cabernet Sauvignon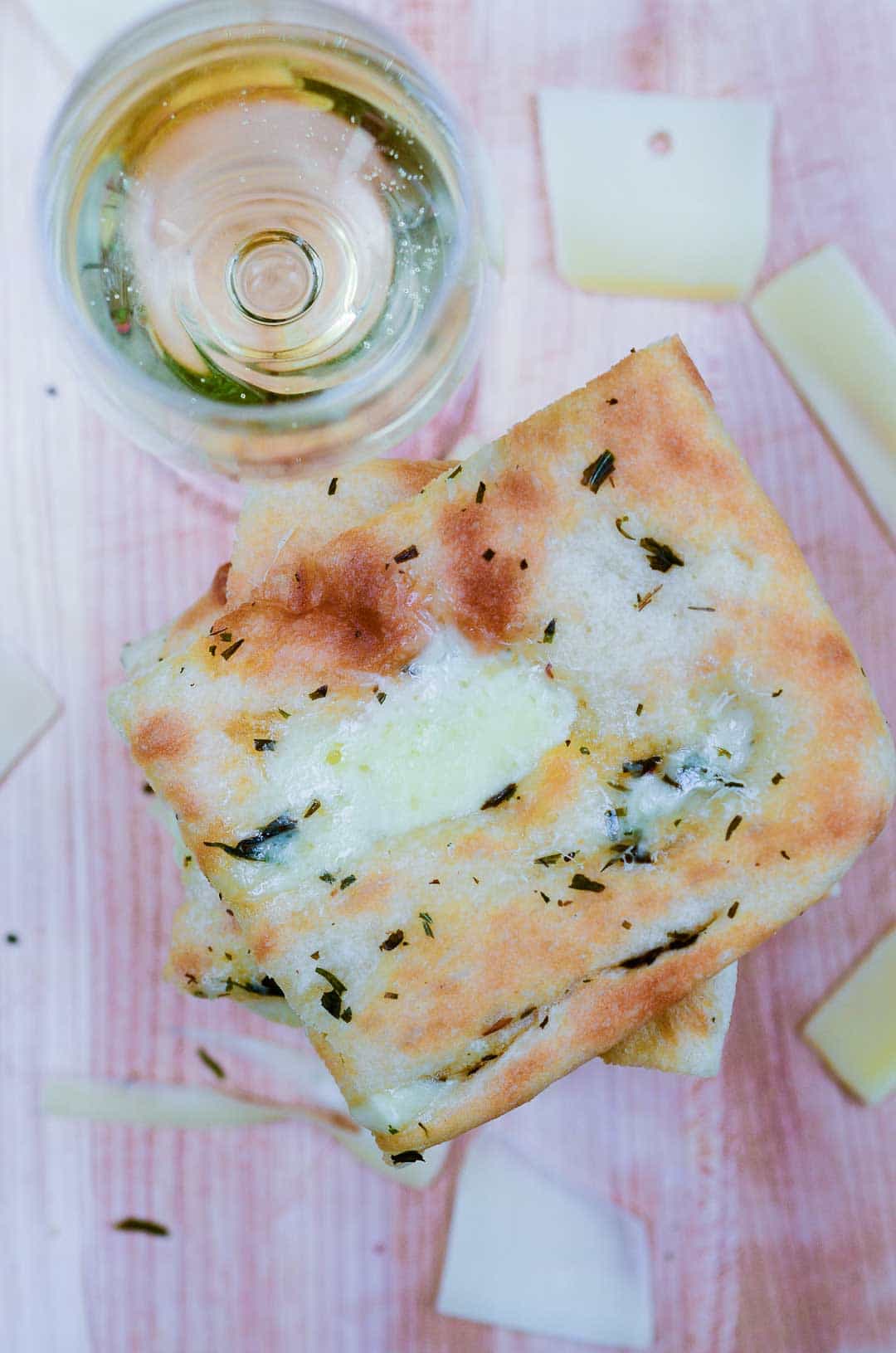 Eve Chardonnay
In true support of Washington Wine Month, the Eve Chardonnay boasts the delicious flavors of one of our greatest exports – apples! Named after Adam and Eve for both its apple flavor and purity, it has a bright, crisp flavor that is unique, while still being made of 100% Chardonnay grapes. Consistently given top scores by leading wine publications, this delightful white wine is medium bodied, dry, and full of fruit flavors like guava, tangerine, and pear.
If you're a regular drinker of Chardonnay, you'll notice that it maintains that slight mineral flavor that makes Chardonnay distinctive. This authentic flavor combined with the fruit notes in this wine makes it a prime pairing for this Gourmet Slab Grilled Cheese. It rounds out the nuttiness of the Gruyere and Emmanthal for cheese plate style perfection!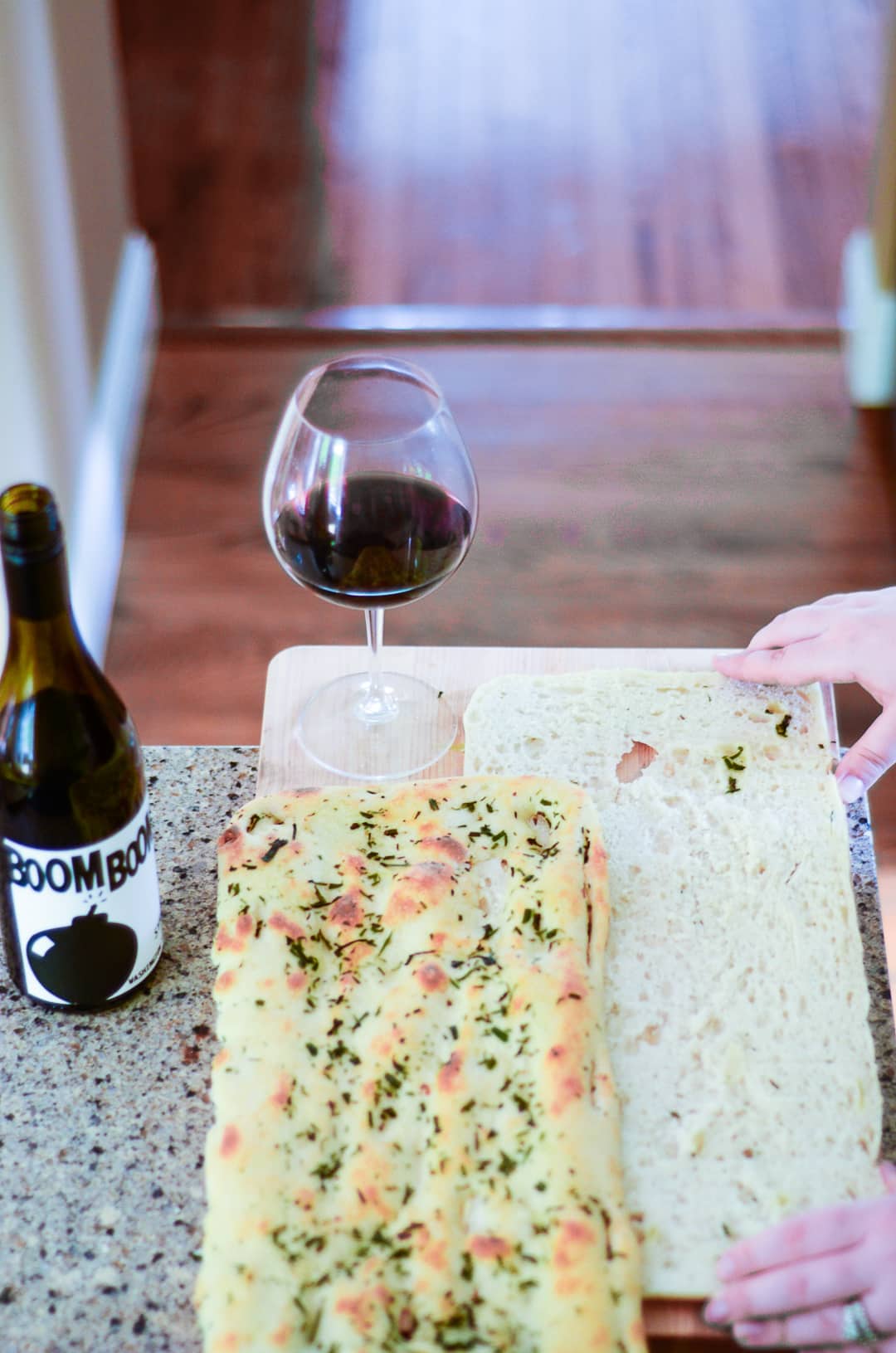 Boom Boom! Syrah
I love when a wine has a good story behind its name, and the Boom Boom! Syrah is no exception. Named after Charles Smith's first love, Elizabeth "Boom Boom" O'Brien, it's both bold and a little spicy. This Syrah is soft, easy to drink, and delightfully full-bodied. Plus, it continues to be a top selling Syrah that is backed by many wine publications.
The Boom Boom! Syrah has amazing flavor notes like white pepper, crushed granite, and savory herbs that accent its blackberry and boysenberry strengths. As a result, the Focaccia and white cheddar in this Gourmet Slab Grilled Cheese complement the Syrah perfectly!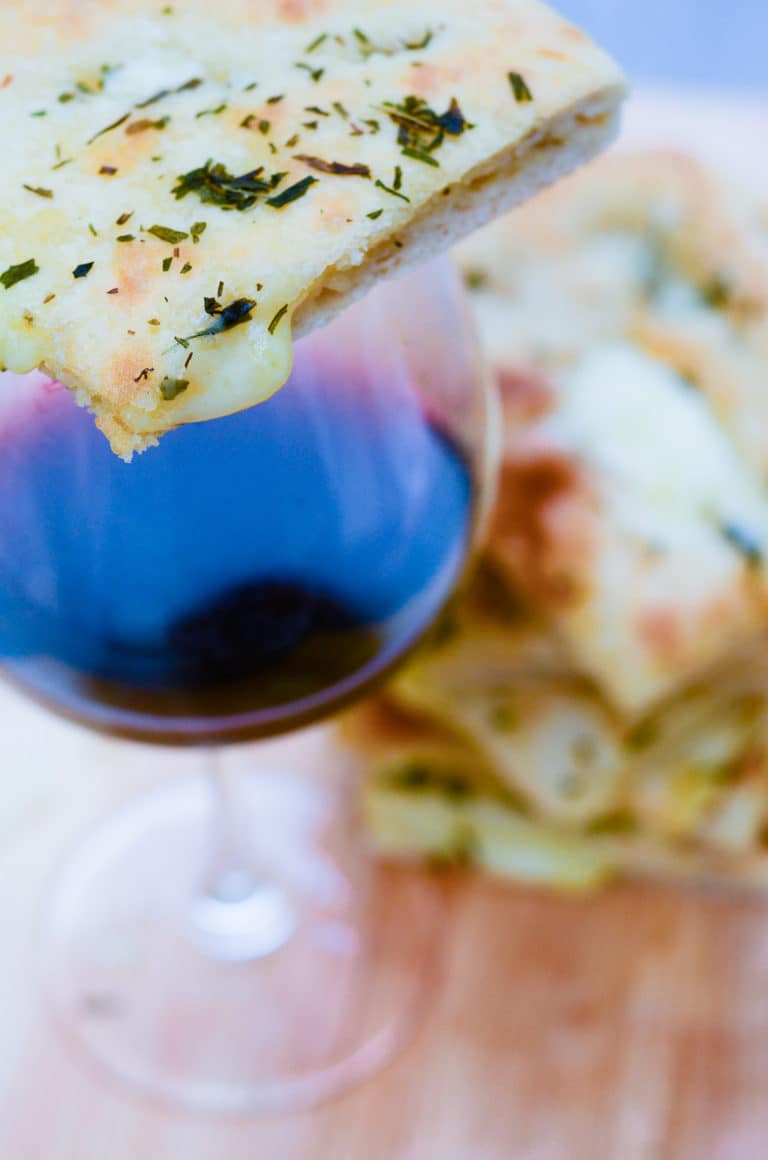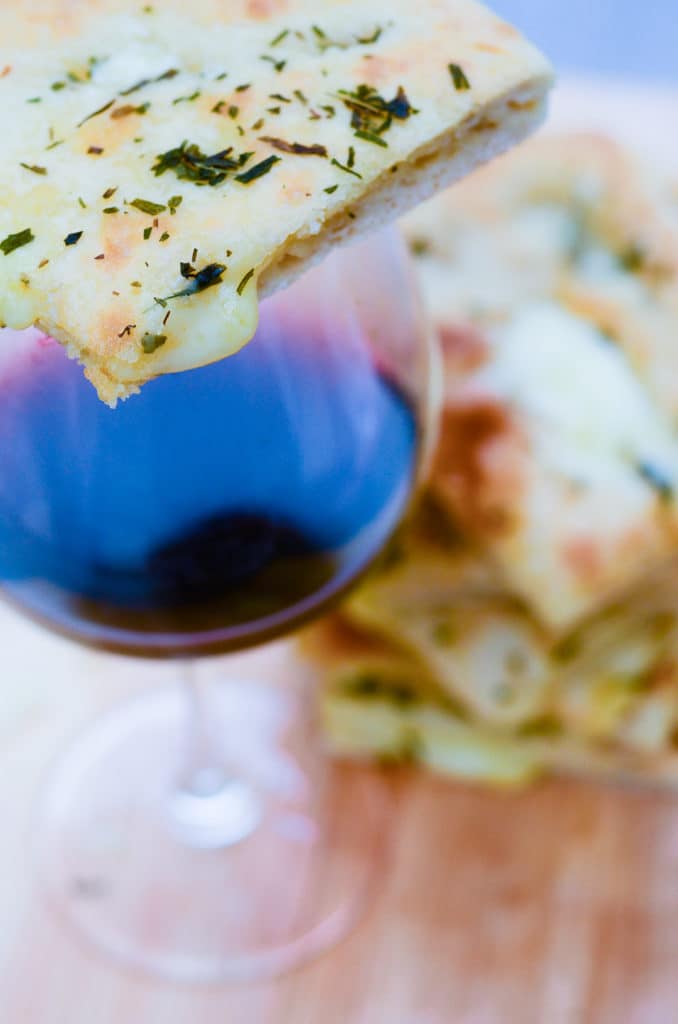 Pairing Charles Smith Wines for an Everyday Meal
I very rarely meet someone who doesn't like grilled cheese. Some are put off by a traditional American cheese sandwich (and who can blame them?), but grilled cheese can be such a versatile meal that in some form or another, warms everyone's heart. What's not to love? It is easily thrown together for a quick meal, can have minimal financial investment, and is a great way to utilize many things in your fridge. For this reason, pairing either the Eve Chardonnay or the Boom Boom! Syrah (or both) with this easy staple becomes a match made in heaven.
---
Get your free printable grocery list for this Gourmet Slab Grilled Cheese recipe HERE.
---
This grocery list has everything that you'll need to make this Gourmet Slab Grilled Cheese. To help in making grocery shopping simple, each ingredient is listed in easy-to-find grocery store amounts. If there is no amount specified, that means that you can buy the smallest (or largest) container available and still have plenty left over.
Thanks so much for stopping by!
How are you celebrating Washington Wine Month? Which Charles Smith Wine are you most interested in? Tell me in the comments or show me on social media – @foodabovegold. Discover even more about Charles Smith and his delicious wines HERE.
Happy Cooking! 🙂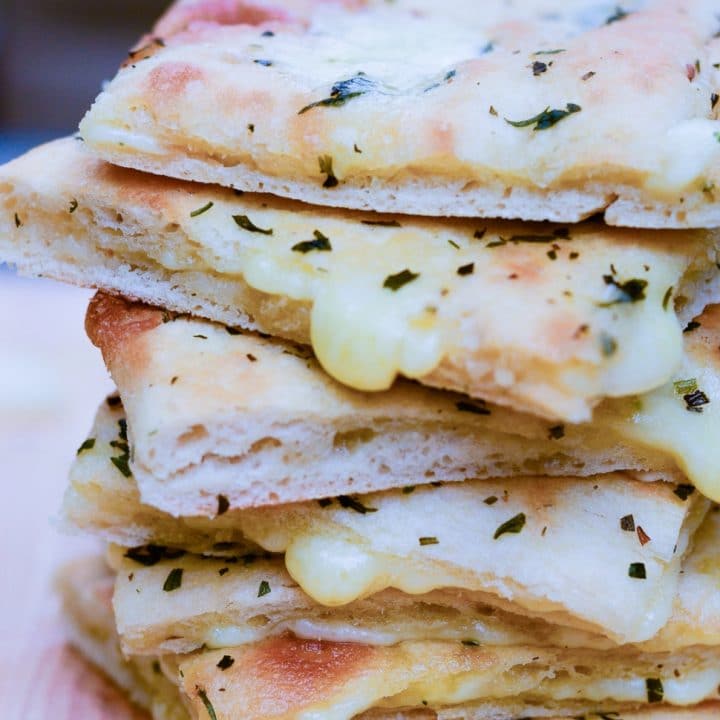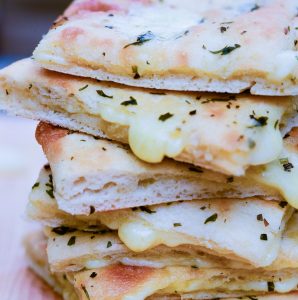 Gourmet Slab Grilled Cheese
Enjoy comfort food in its ultimate form with this Gourmet Slab Grilled Cheese. Pair it with a Charles Smith Wine to make this everyday meal spectacular!
Pin it for later?
Ingredients
Focaccia Bread

,

(about 12 ounces)

8

oz.

Gruyere

8

oz.

White Cheddar

6

oz.

Emmenthal
Instructions
Slice the Focaccia bread in half widthwise (like you cut a bagel in half) and open up the bread so the inside is accessible.

Sprinkle your three cheeses onto the bottom layer and return the top layer back to where it was.

Place the cheese filled loaf onto a sheet pan and cover it with a second sheet pan like the sheet pans are stacking. Place something heavy on top of the upper sheet pan to weigh it down. Bake it for

12 minutes

or until the cheese is bubbly.

Remove the slab grilled cheese from the oven and cut into eight slices. Serve immediately with your favorite Charles Smith Wine.
Nutrition
Serving:
1
slice
|
Calories:
377
kcal
|
Carbohydrates:
15.3
g
|
Protein:
15.9
g
|
Fat:
17.8
g
|
Saturated Fat:
8.7
g
|
Cholesterol:
46.2
mg
|
Sodium:
435.2
mg
|
Fiber:
0.7
g
|
Sugar:
1
g
Tell me how much you love this recipe
and show off how you made it!