If you want spices that make your cooking shine, you need ones that are fresh and not stale. However basic store spices don't usually cut it. Use these 6 key things to guarantee you know how to buy spices that are fresh.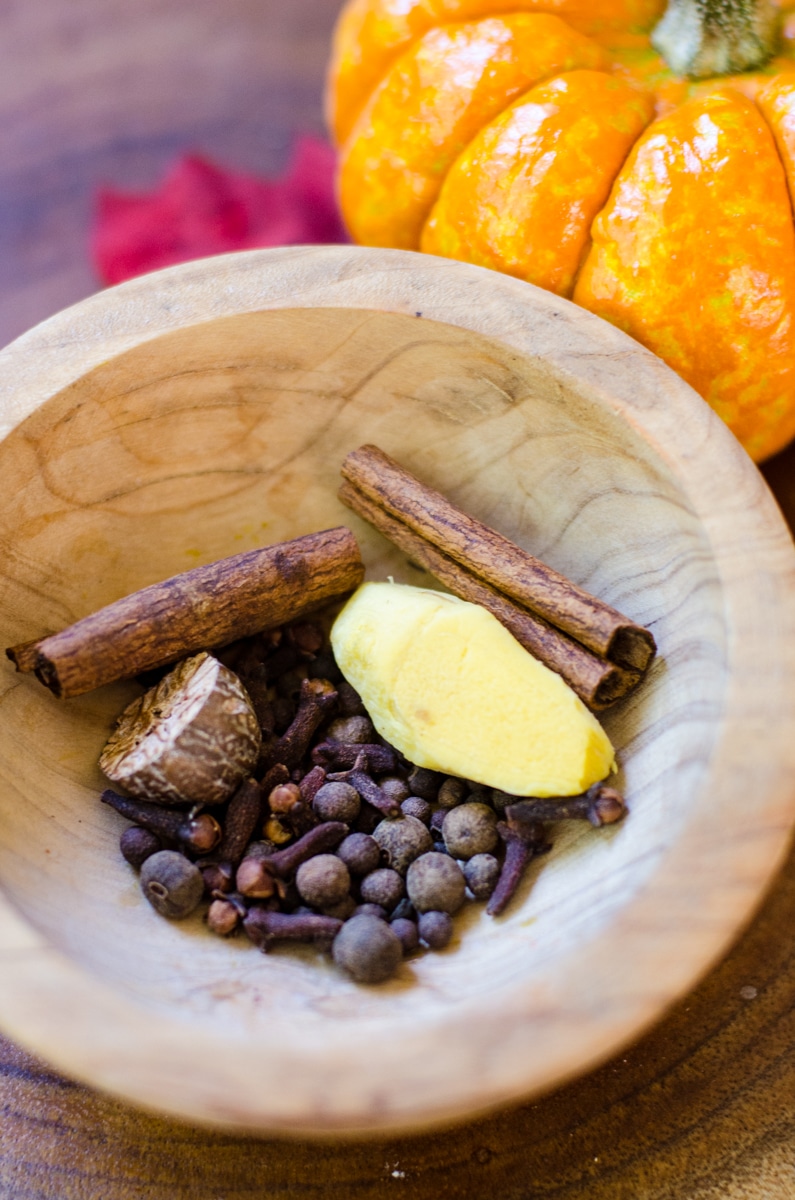 Why You Need Fresh Spices
Spices that have gone stale are as good of use to you as paper mâché maracas.
They make you feel like you're contributing to the band, but aren't high quality and don't add much to the symphony of your meal.
In fact, I highly recommend that you go through your spice cabinet right now, and if you haven't used a ground spice in the last six months, pull it out and go in the backyard and have your own mini color run.
Someone can stand on the side of the racecourse and pelt you with these spices while you run laps, then, in the end, you'll be a few different colors and smell lovely - which is better than most people at the end of a color run.
Most Important Criteria To Consider:
Shelf Life
To begin, the average shelf-life of ground spices is about 6 months, and whole spices can be good for around 1-2 years. This means that more people than not are already cooking with lackluster and stale spices.
Think about it, especially with ground seasonal blends like pumpkin pie spice, if you are reusing last year's blend, it is already past its prime and not giving you the best flavor it can.
Additionally, the more obscure the spice, the more likely it has been sitting on the shelf (of both the store and your home) for much longer than it should.
And it doesn't just stop at the spices in your home pantry...
Where Are You Shopping?
While very convenient, if you are getting your spices from a run-of-the-mill grocery, you are probably not getting the highest quality, freshest, or most pure spices. These have often been in storage for years before coming to the shelves when the best spices are six months old or less.
Spice-specific stores are more like to have higher quality, fresher, and uncontaminated spices because the inventory is updated frequently and the stores are designed to maintain quality.
Pro Tip: My absolute FAVORITE place to shop for spices is at different cultural or international markets. The prices are usually very fair, and the product is often a higher quality because the people who use them every day know what is good and what isn't.
If you're still not sure about grocery store versus specialty store brands, consider this...
Price
If the price of your spice seems too good to be true, it may very well be.
Did you know that the FDA doesn't require all ingredients to be listed in the packaging of ground spices?
Depending on the brand, they could be padded with other things, like rice (to prevent the spices from becoming too moist), flour (which prevents caking and clumping), or salt for added flavor. Achiote, for example, is often mixed with cornstarch.
When possible, buy the highest quality spice you can afford. Do your research and choose your favorite companies. Or you can just remove room for doubt with this next key point.
Ground or Whole Spices?
Ground spices lose a lot of their potency by breaking down and exposing the volatile oils inside. This puts you at disadvantage for flavor if you buy them pre-ground. Especially depending on the store you purchase from.
Grinding whole spices right before use will give you a better-tasting finished product because the volatile oils being released go right into your food. Additionally, since whole spices last significantly longer than ground, you can reuse last year's spices without detriment to your dish.
Pro Tip: When buying whole spices you see exactly what get. If the spice company tries selling you a contaminated or bad product, you can see it and walk away.
While the time-saving benefits of ground spices are nice, they are not always as beneficial as they seem. Especially when considering the next point.
Smell
If you can, (I realize this is only helpful if you are buying from certain stores) smell the spice. It should be pungent and not lackluster or musty.
If a large whiff of it doesn't make you pull your head back a little or blink a few times, it may be going stale.
This is also a good tip for the spices you aren't too sure about at home.
Amount
Lastly, because the shelf-life of spices is so short, buy only what you need.
If you are buying in prepackaged containers, buy the smallest one possible. If you are buying by the scoop in a bulk section, get only what you need, or what you know you will use in the next few months.
Not only does this prevent waste, but it also keeps that precious pantry space from becoming overrun with spices you aren't using.
Ways to Use Spices
Now that you are up to date on the best ways to buy spices, you need a way to use them up. I highly recommend: