Are you super proud of your cooking skills?  See how you should use #CallMeMichelin and learn how to brown mushrooms and turn them into a delicious soup!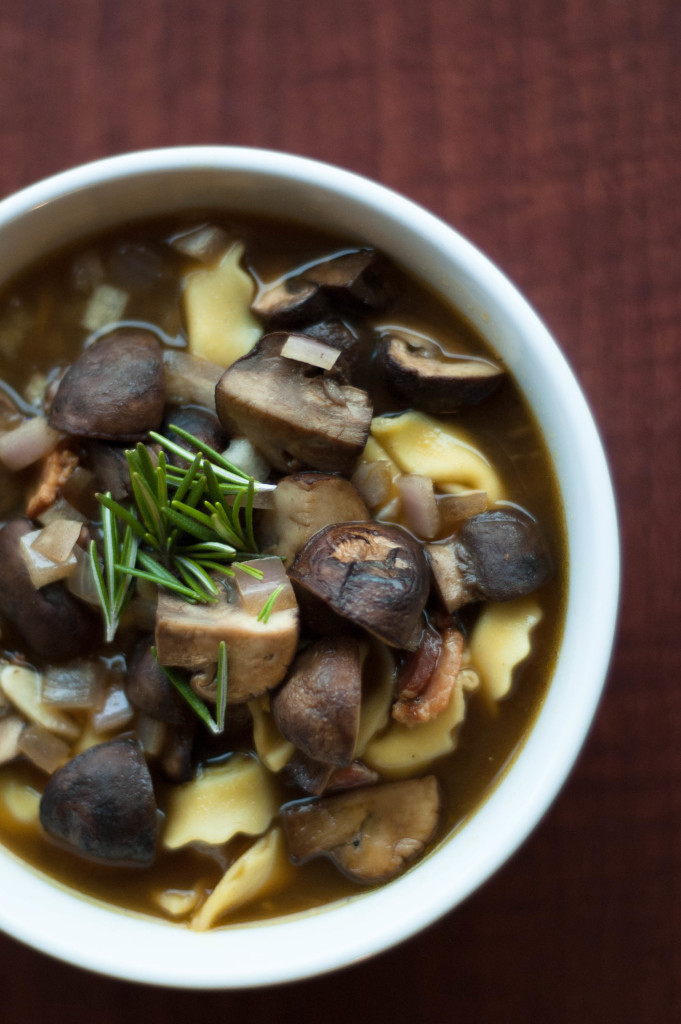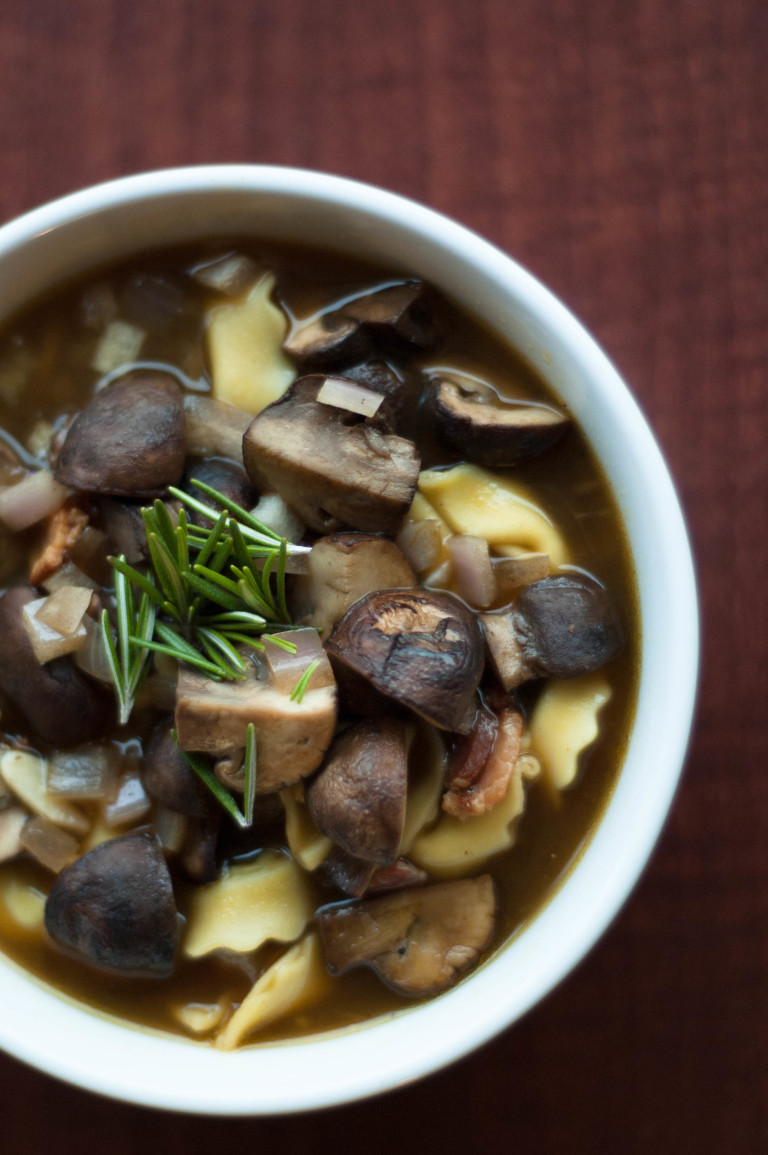 FRIENDS! I'm super excited to share 2 new things with you today: a flavorful recipe for celebrating National Soup Month and a new (and soon to be popular) hashtag #CallMeMichelin.
Bacon & Mushroom Soup (+ how to brown mushrooms)
Firstly, today marks a special day for me.  It's my first ever guest post for another blog!  This one is for a blog called Cook With 5 Kids and it's a lifestyle blog that covers everything from recipes, to trends, to resources for parents.  If you want to go check it out, I gave them my top tips for how to brown mushrooms + a recipe for bacon & mushroom soup. 
Plus, the soup is crazy tasty, requires little to no prep work (and what prep there is can be done while other things are cooking – efficiency at it's best!), and it can be completely finished in an hour! heckyes!
Which brings us to the second thing. . .
#CallMeMichelin
When you pop over to read the tips for how to brown mushrooms, you'll find a hypothetical story about your mad cooking skills. . . I'm talking skills so amazing that they become the stuff of legends and people sing songs and tell tales about your ridiculously superb cooking.  Think of that hypothetical story as "you in progress".  That's what this blog is aiming to achieve – a you SO AWESOME that when people try your food they will say:
"Woah!  You've got mad skills! You should change your last name to Michelin because this just got 3 stars!"
Has a nice ring to it, doesn't it?
So, what we are starting today is a new hashtag to take over the internet!  From now on, whenever you reach your highest level of stellar epicness – I want you to send me a pic (on any of my social medias – @foodabovegold) of you showing off your kitchen confidence with #CallMeMichelin.
Celebrate what you've achieved, and show it off so others can celebrate with you!
What's the first skill you're going to show off with #CallMeMichelin.  Tell me in the comments – or better yet – show me on instagram, facebook, or twitter! 🙂 
Don't forget to go visit Cook With 5 Kids and try the tasty bacon and mushroom soup!
Happy Cooking! 🙂
0